Romantic Date Ideas in Los Angeles
Dating requires a lot, from finding the right partner to planning where to see for the first meeting. There are tons of places to find single males and females near you in LA; you can simply browse profiles on dating sites or by checking out singles' bar and some other interesting places. However, when you finally discover someone who shares similar interests with you and possesses certain qualities you seek in a partner, you are eager to meet the person one on one.
Where do you feel is the idyllic venue to meet someone for the first time in Los Angeles? There are tons of interesting venues and lovey-dovey ideas for your first-time meeting in LA. You wish to impress your new friend for the first time you are meeting; you can easily achieve this by taking some of our best date ideas in Los Angeles into consideration. You will discover some of the cheapest, exclusive, and perfect ideas for a first-time meeting as you read on.
Cheap Date Ideas in Los Angeles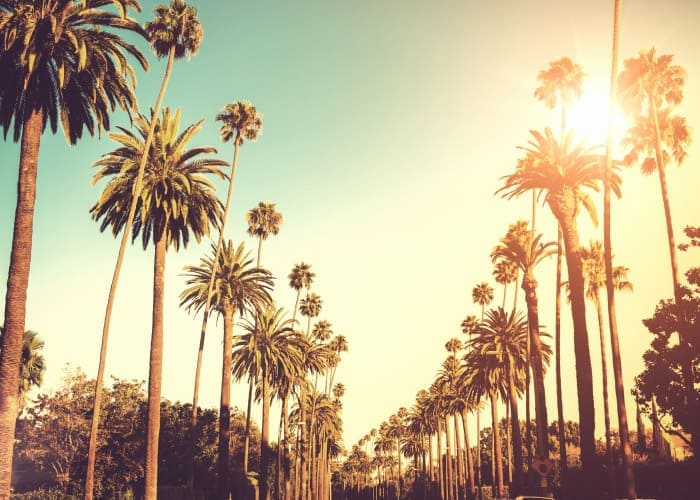 Hiking: this is one of the cheapest date ideas you can ever think of. Hike around with your new friend as you both gist and enjoy meaningful discussions. You are knowing each other while also exercising. While hiking, you will enjoy the city's interesting views, and matters to discuss will come easy. The Runyon Canyon Park is an ideal hiking spot you can choose.
Explore Rose Garden: at the LA Exposition Park, you will discover a Rose Garden. It is a very quiet and calm environment where people come to chill and have a quiet time. Instead of walking around the street to pick roses or purchasing roses, why not visit the Rose Garden and enjoy an amazing glance at the bed of roses.
Visit the Descanso Botanical Garden: this is arguably one of California's top Botanical Gardens. If you are interested in an amazing view of nature, you should go on a date to this beautiful garden. This is regarded as one of the cheap date ideas in Los Angeles.
Biking: this is a very common activity around the city. Residents have bikes on which they transport themselves. You could agree to meet at the Ballona Creek Bike Path for your introductory meeting and enjoy a bike ride together. But, if you equally reside far from this location, you could browse other fascinating bike ride paths near you. It's a fun means of exercising and knowing each other better.
Visit the Flea Market: if you want to sightsee and discover things, you should try to achieve this alongside a partner. Flea markets consist of sellers who are interested in reselling their old pieces of stuff. You will find tons of funny and amazing stuff that may interest you here. You don't need to buy; you could just explore the market alongside your side as you chitchat. Melrose Trading Post is a flea market with lots of offers in LA.
Farmers' Market: The farmer's market is also a beautiful place to sightsee. You will find several products, animals, and plants for sale at the farmer's market. Do you have plans for grocery shopping? Why not do this on a date? You can decide to link up with your new friend at the farmers market while also accomplishing one of the things on your to-do list. Visit "The Original Farmers Market" if you may perhaps have interest in this idea.
Coffee Date: this happens to be a very rampant date idea for everyone. People love to simply grab a cup of coffee together on their introductory meeting as they chat and begin to know each other better. Perhaps you would like to try out this idea. Café Tropical is an ideal Coffee shop in Los Angeles.
Best First Date Ideas in Los Angeles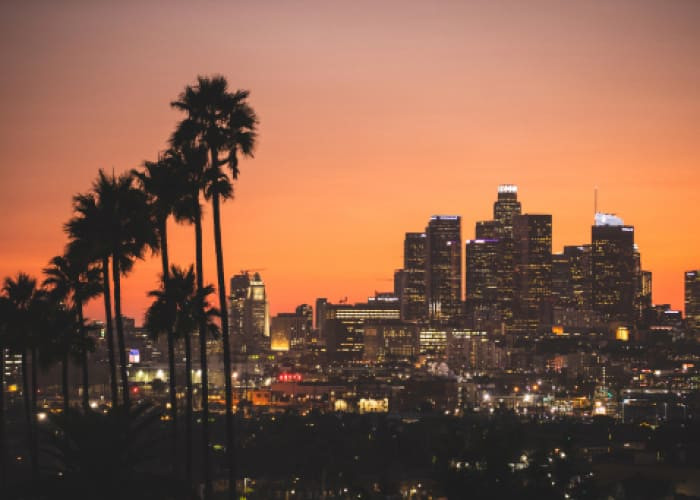 Rooftop Bar: an amazing way to blow your new friend's mind while linking up for the first time is to get them to a rooftop venue. They will feel impressed and pay attention to the conversation. You will enjoy a scenic view of the whole city while wining, dining, and discussing interesting topics. The "High Rooftop Lounge" is an impressive rooftop bar with light foods and great cocktails for your pleasure.
Museum: if you are interested in a place where conversation will flow easily, a museum is one of the best places to visit. The collection of arts you will come across will leave you with interesting inquiries that will lead to a conversation between you and your date. Los Angeles County Museum of Art is available for you to sightsee culture and nature. Try visiting this museum with a date and be glad you did.
Comedy Show: everyone loves to crack jokes and make people laugh, and we also love it more when we find someone who can make us laugh. To enjoy a good time on your date night, you can visit any comedy show in LA. Some shows are yearly while some are quarterly; however, you can visit venues for stand-up acts to enjoy a memorable time. The Comedy Store is a popular venue for stand-up acts in LA.
Arcade Bar: do you want to enjoy some friendly competition with a companion while linking up for the very first time? You may decide to meet at a video game arcade bar where you may partake in fun games while enjoying video games and cocktails. If you desire to take advantage of this date idea, "EightyTwo" is a video game arcade bar you can check out.
Downtown LA: this ranks very high among the fun places in the city. You will discover tons of attractive and amazing buildings in the vicinity. You will find numerous activities to partake in; different bars and restaurants within walking distance from each other. Explore downtown Los Angeles with a date on your first-time meeting, and both enjoy a memorable time together.
Arts District: art has a way of getting people's attention. Not only that, it helps the city look cool and attractive as well. The Arts District in LA is just around the downtown of the city. You will discover colorful and interesting murals in the area. If you desire to impress your new friend, this is an ideal venue for an introductory meeting.
Dinner: enjoying a wonderful dinner is the most common date idea worldwide. You can choose to meet at a dining spot and enjoy great meals as you begin to get along. Osteria Mamma is an Italian restaurant to enjoy delicious meals with your date. Try it out today, and be glad about your decision to do so.
Unique Date Ideas in Los Angeles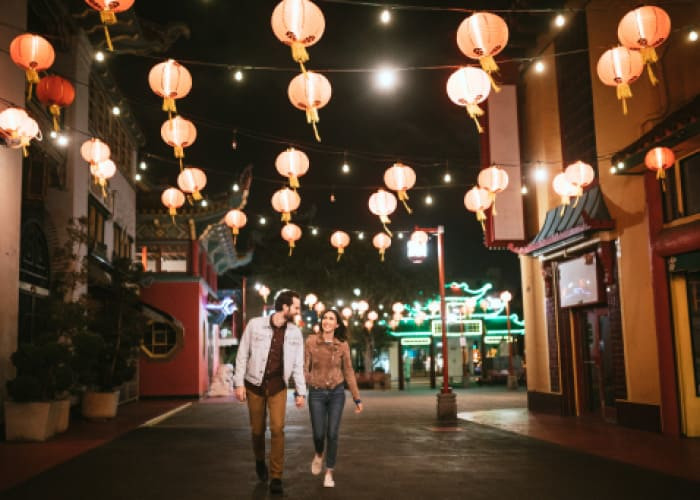 Escape Room: one of the unique date ideas you may try out for fun sake is by visiting an escape room. This involves you solving puzzles with available clues alongside a group of others. The both of you are to work conjointly to discover clues needed to proceed to the next stage. "Escape Room LA" is one of the top escape rooms you can visit for an awesome time.
Animal Café: invite your new friend to link up with you at an Animal Café where you may chill with cute and adorable pet animals that are up for adoption. Enjoy a memorable experience as you play with lovely animals. If you are interested in exploring this date idea, you may decide to visit either a dog café or a cat café.
Wine Tasting Safari: do you have desires to travel to African nations and exploring wild animal safari? There is no need to do that just yet when you can enjoy how it feels right in Los Angeles. You may enjoy wine tasting alongside your date and also explore interesting views of animals like Giraffe. Malibu Wine Tasting Safari is a suitable venue if you are ready for an extraordinary date experience.
Horseback Ride: horseback riding is a fun activity you may partake in with your new friend. If you have both agreed on seeing, you can consider a horseback ride date. Either you are a great horse rider or not, there will be guides available for you. You may ride beside each other and engage in thoughtful conversations with each other. Visit Sunset Ranch Hollywood to enjoy a horseback ride today.
Rooftop Cinema: seeing a movie at the cinema is a great feeling which can even be greater when done with a new friend. However, if you desire to impress your date, even more, a rooftop cinema is the idyllic option. What's more fun than seeing a movie on a rooftop where you'll also have access to the whole city's scenic view. In LA, the Rooftop Cinema Club is a nice place you can explore whenever you are chanced.
Bowling: this is one of the most common date ideas for couples. However, the first-time meeting can be arranged here, and also enjoy a bowling game as they formally get introduced. See who is better at this between the two of you and at the same time make fun of each other as you bowl. XLanes LA is a bowling alley with other forms of interesting activities one can partake in.
Paint and Sip: would you like to unleash your creativity and let your new acquaintance have an insight about you? Paint and Sip studios offer interesting means of letting you have a good time. You get to sip wine as you engage in painting activities. Link up with your date at the Paint and Sip Studio LA and enjoy a memorable time together.
Conclusion
For those searching for Los Angeles dating ideas, you have been provided with the list of the top places to have an awesome time and impress your date. Try visiting the places and enjoy yourself.