Secrets to Successful Long-Distance Relationships in Canada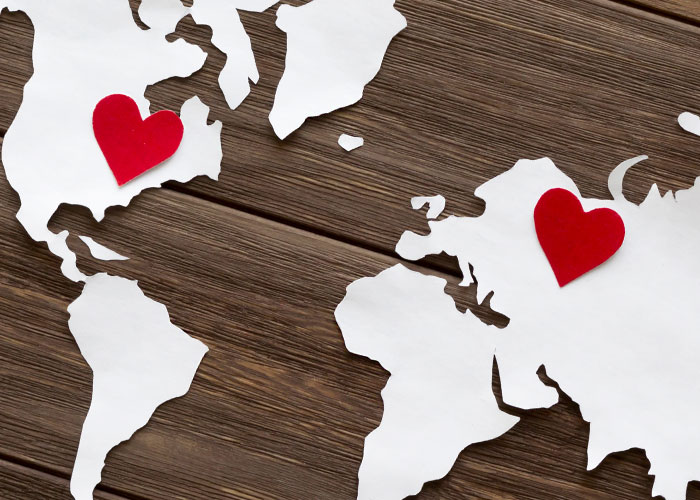 Many people believe that love conquers all, and distance should not be able to affect the strong bond between people. That is a very optimistic way to look at long-distance relationships. The fact is distance can affect the nature of a relationship. So, how can you make sure your long-distance relationship survives? Here are a few things you can try out:
Find time to make the occasional visit
It doesn't matter If your partner lives in another city in Canada or a different country, make an effort to pay them a visit from time to time. You need to remind them that you are a huge part of their life and showing up to their doorstep although rarely, can go a long way. The best kind of arrangement is where both of you take turns to visit the other person. Showing this kind of commitment will maintain long-distance love and it will stand a better chance of being long-lasting.
Improve the quality of your communication
Communication is a very important ingredient of a relationship. The chances of your long-distance relationship making it without communication are almost none. Back in the day, there weren't any mobile phones and people didn't have any access to the Internet so people would only write letters to communicate. That has changed however, couples in losing distance-relationships have so many options to choose from such as:
Direct phone calls
Video call services like Skype or Facetime
Text messaging
Use of chat applications such as Whatsapp
Try to be on the same page
Many long-distance relationships end in reunions. This is usually made possible because both members have the same goal. Having similar goals means you can work towards them together. A good example of a possible goal is marriage. If both of you want this when you reunite, the chances of your relationship surviving are really high.
Don't use all your time to focus on the relationship
Although it is okay to put as much effort into your relationship as possible, don't forget that you still have to take care of yourself. Try to find time to develop who you are, you don't always have to attempt to make contact. Don't put your life on hold, do other activities you'd normally engage in on a normal basis. Hang out with your family and friends go to work etc. Always give your partner a reason to miss you.
Positivity is very important
Being hopeful that you will see each other again is one of the main reasons why you are still in the long-distance relationship. Remind him or her that they are special and you will do whatever it takes to make your relationship work. There is a reason why you chose them and don't give up any hope that you will eventually end up physically.