The Best Things to Do On a Date in NYC
Seeing as NYC is the largest city in the US, it should come as no surprise that there's a bunch of romantic things to do in NYC. Winter and summer seasons both provide a bunch of date ideas for couples eager to get out of the house & out on the city. In this article on Manhattan date ideas we'll be going over a bunch of different options from the best date night NYC options and anniversary date ideas NYC has to offer. We'll even cover some of the best second date ideas! NYC is a giant city so the main problem couples face isn't coming up with ideas; it's figuring out which ideas are the best & which ideas are probably duds. Fortunately, you won't have to pull ideas out of thin air anymore; we've gathered the best ones for you! Read on to get great date ideas to inspire many amazing future outings with your partner.
Good First Date Ideas (NYC Edition)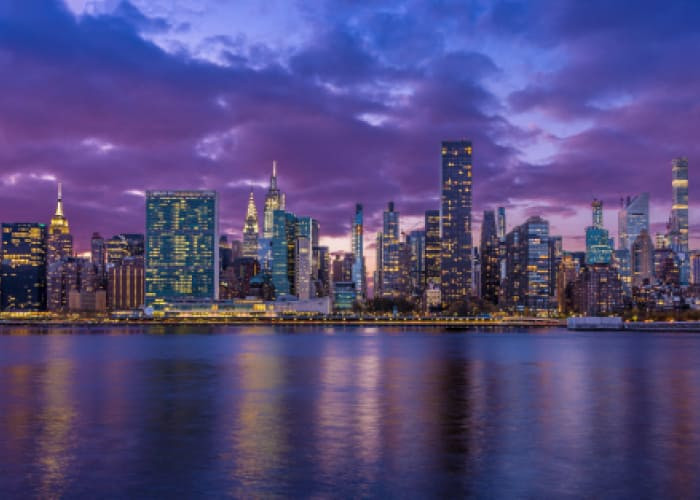 If you're looking for the best first date NYC has to offer, look no further than the list below! We've gathered some date activities NYC can offer to give you the perfect starting point for your budding romance to grow from. No matter if your partner is calm & collected or wild & outgoing, we're sure you'll find something to keep you both entertained during your time in NYC!
AIANY Tours
These boat tours and cruises make for the perfect fall date ideas. NYC is a giant city with a bunch of waterfront history, so what better way to enjoy the water together than by going on a short cruise? Both the Urban Ecology/Infrastructure and the Architecture tours are a great way to spend time together while learning. Furthermore, they can also be the perfect double date ideas! NYC certainly is beautiful when viewed from the water, so stir up the romance with one of these outings.
Private Photo Tours
Generally speaking, women love taking pictures, which leads us to one of the unusual date ideas NYC offers: private photo tours! These are good for both 1st and 2nd date ideas. NYC has many different routes & tours that you can take, making memories and snapping photos along the way. While these ideas may not be great if the outing goes bad, they could also serve as amazing memories of your time together in the future.
Kayak Trips
The water is the perfect place to have good dates in NYC, so why not forgo the motors and try a kayak instead? Kayak trips are great for first, second, or even third date ideas. NYC has a variety of companies that offer these tours, so simply pick a company, select a time, and then go enjoy some time on the water! They offer tours for people of all skill levels, making them some of the most versatile outing ideas.
Bushwick Tours
These tours combine indoor & outdoor date ideas NYC offers into one enjoyable tour! You and your partner get to visit NYC's largest outdoor art gallery, drink beer in a 19th-century brewery, and even visit a chocolate factory, making these tours some of the most fun date ideas. NYC winter might put a dampening on these ideas though, so be sure to schedule accordingly!
New York Hamilton Tours
Sometimes, the best date night ideas NYC has to offer are pricey. This is one of these cases, but it's worth your hard-earned cash. The Hamilton tour allows you & your partner to spend three hours together exploring colonial history throughout the city. If your partner loves to learn new historical facts, then these tours make for superb outings!
Second Date Ideas: NYC Dates You Need to Try
There are loads of fun first dates NYC offers, but there's also a bunch of great second outing ideas as well! Of course, you can use ideas from the list above, but we think you'll have an even better time with the choices below! These are far better than any Queens date ideas you might come up with on your own. Don't believe us? Take a look at these NYC second date ideas!
Visit the Brooklyn Bridge Park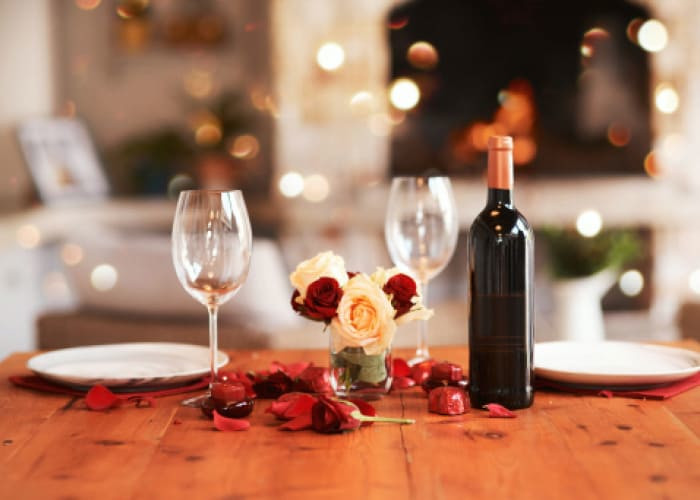 The Brooklyn Bridge Park makes for some of the best weekend (or weekday) date ideas NYC can offer! You can enjoy casual time together, taking a walk, jogging, or even renting & riding bicycles! Prefer more competitive outings? You can play volleyball on the beach for one of the most interesting date ideas! NYC looks beautiful from the water at night, so you two can head down to the piers for breathtaking views of the city lights. If you're looking for second (or even first) outing ideas, Brooklyn is definitely the place to be. Of course, being a park this location is also perfect for a picnic! You can bring food yourself, but if you don't feel like carrying along munchies, feel free to check out one of the local eateries! You'll have to spend a little money here, but the Brooklyn Bridge Park is still one of the most inexpensive date ideas NYC offers, so it's worth a bit of pocket change anyway.
Stand on the Edge
When you're looking for cool NYC date ideas, standing on a glass floor 100 stories above the ground definitely seems like a solid option. As long as your partner isn't deathly afraid of heights, you can have a thrilling outing by visiting the Edge Observation Deck! Both you & your partner will be able to view the entire Manhattan skyline from 1,100 feet up, assuming you're willing to step out onto the clear glass floor. As far as date NYC ideas go, this is one of the safest yet scariest options you'll be able to try, and definitely an outing she won't forget. We probably wouldn't suggest you add this to your list of ideas (unless you know she's a thrill-seeker), but you'll still want to keep this in your deck of ideas for when going to the same restaurant over and over gets old.
Cruise Around the Statue of Liberty
Although many locals will probably think this is overrated, you can't deny that boat tours to the Statue of Liberty make for some of the most romantic date ideas. NYC (particularly the skyline in Manhattan) is known to look beautiful around sunset, and fortunately, many boat tours are offered at this time. Sure, a boat ride may not be one of the most active date ideas NYC can offer you, but if you're looking for something lazy & sweet to get the romance flowing, there's no doubt that this will work just fine!
Five Dates Places in NYC You Don't Want to Miss
Ok, so you're tired of the cool dates NYC has & simply want to go out to dinner? We've got the perfect selection of restaurants for you to try on outings! While most of these places will cost a pretty penny, the quality dining experience and exquisite food offered easily justify the sky-high prices these places demand. Like most things in NYC, money makes the world go 'round!
La Grenouille
Does your lady have a passion for French food? If so, she's sure to love La Grenouille! This family-owned French venue can easily become part of any outing, assuming your budget will allow it. The restaurant is adorned with beautiful red banquettes and floral decorations, which is sure to add a romantic ambiance to any date night activities. NYC has many different French restaurants, but this one will make a lasting impression.
The Grand Salon at the Baccarat Hotel New York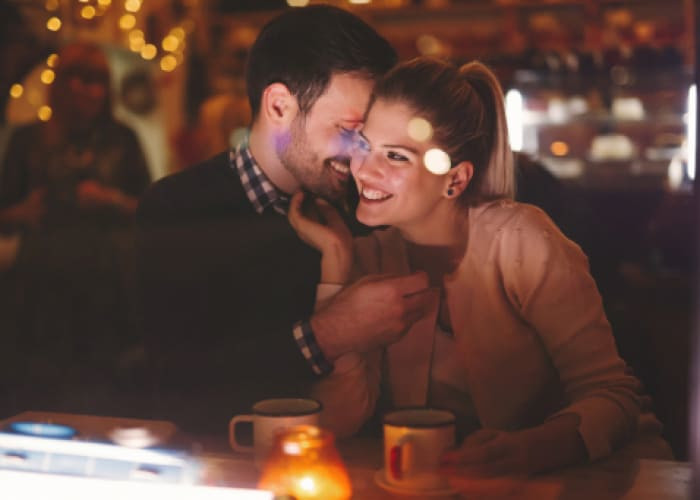 If you have an unlimited budget & simply seek to have good first dates in NYC, then a visit to The Grand Salon at the Baccarat Hotel New York is definitely a possible option. This luxurious location will wow your partner with food prepared by a Michelin-starred chef. Naturally, these types of date ideas must take the surroundings into account; in this case, you'll be viewing silk walls and luxury French chandeliers. Enjoy the experience while you can, because you'll be paying an arm & a leg for it.
Buvette
Unlike the first two ideas on this list, Buvette can easily be described as one of the fun places to go on a date in NYC, rather than one of the expensive ones. This small French bistro offers a cute & comfortable setting where you and your partner can enjoy yourselves over coffee and croissants. Buvette actually has a fairly diverse menu, so whether you go in the morning or later on in the day, you're sure to have a meal worth enjoying.
Le Bernardin
Although this restaurant maintains three Michelin stars, it's still affordable with a bit of planning, making it one of the best fancy places to go on dates in NYC. You'll have to spruce up a bit for this place since they have a dress code, but it's still worth considering for your outing ideas. Offering some of the best seafood in the city, you can get lunch for two at a cheaper price (under $200 for two people) or spend the big bills for a premium, four-course dinner.
L'Artusi
Last but not least is L'Artusi. Although it may not be one of the most exciting date ideas NYC has to offer, it is one of the most romantic outing locations, making it the perfect place to celebrate important times like an anniversary. Unlike the other restaurants on this list, L'Artusi is an upscale Italian venue. You'll want to make reservations since the place is quite popular, but the amazing food combined with an upscale environment certainly justifies the way.