Best Date Bars in NYC
Going on dates may be pretty tricky at times because you desire to make sure everything is perfect. From picking the ideal venue to ensuring your companion has a memorable experience. New York City is jam-packed with thousands of bars and cafés that are ideal for a date. However, not all bars in NYC are idyllic for a first-time meeting. When considering a bar for an initial date, you ought to ensure that the venue you have in mind fulfills certain criteria to impress your partner. For a first date, you should pick a venue that isn't too noisy so you can catch what each other says, and it shouldn't be too silent to the extent that everyone around can listen in on your conversation. It should also not be too crowded to avoid discomfort or inconvenience for your partner. The atmosphere should be cozy and make you feel at ease. Although you must impress your partner, do not try too hard; simply go for a casual location and ensure that your partner is glad they trusted you with the decision-making process.
Standards for Selecting First Date Bars in NYC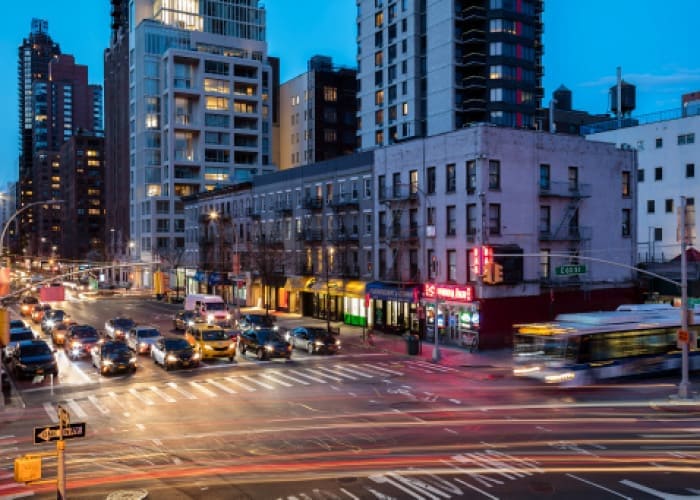 You ought to have some things considered before deciding which bar is suitable for your first-time meeting in NYC. Some of the essential criteria for selecting first date bars in NYC are;
Shouldn't be too Energetic
The main reason for going out with someone is to get to know each other better and enjoy each other's company. Therefore, it is advisable to pick a fun and lively location in a bar that offers little fun events you may partake in with your date. However, while selecting a lively spot, you should ensure that it isn't too lively, so you don't miss out on your main aim of the date. By selecting a too active bar, you are certain to get distracted, which may lead to an awkward experience. The bar should be excellent and ideal for you to have an actual conversation. No matter what, never make the mistake of picking an energetic bar on your first meeting, so you don't get carried away from your primary assignment.
Pick a Familiar Location
It is vital to pick a venue you are familiar with not to look clueless to your partner. You should visit a place where you are familiar with the type of service they render. This way, you become the one in charge and easily have control of your environment. It also helps you look confident since nothing seems unfamiliar. Being confident is one of the ideal qualities required for a first-time meeting.
Conducive Environment
You shouldn't visit a bar with your companion in a boisterous environment. Doing this could make things go bad really fast. You must ensure that the venue has a spot that is far from the music scene and all noise, so you don't have to communicate at the top of your voice or have your partner repeat herself multiple times. Speaking on the environment, you should also ensure that the bar isn't always busy or one with fewer attendants so you don't have to wait for a long time before being attended to. Make an excellent first impression and let your date know you care about them by picking a perfect spot.
Place with fewer Distractions
Going to a venue with tons of distractions is a horrible idea for a first-time meeting. Perhaps there is a TV at the spot; it will get you distracted regardless of the program being broadcasted. Try as much as possible to avoid venues with a TV, and even if there is one, sit and back the TV and have your attention away from it. Trivia could also be a distraction for your date. Imagine trying to get her attention by narrating an incredible story or experience, whereas her 100% focus is on the Trivia questions. Avoid places with distractions so you can get the best out of your partner.
Best First Date Bars in NYC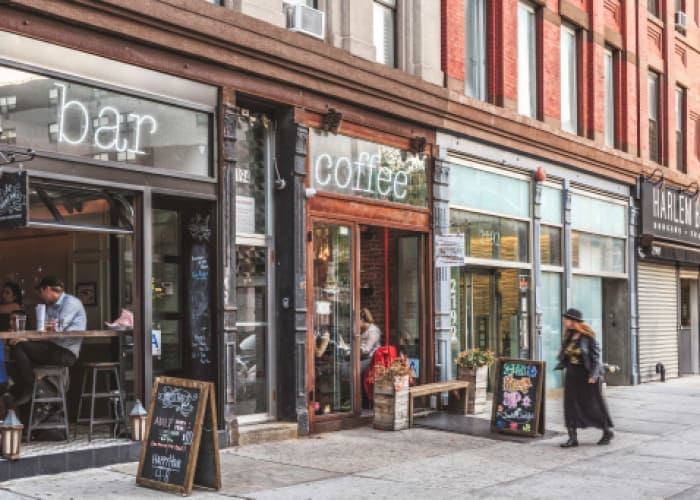 The following are the leading first date venues to check out in New York City;
Bar Goto
This is one of the most impressive bars to take your new friend for the first time you guys meet. The bar is well known for its amazing cocktails that keep you coming back. The drinks are the main focus here; however, it also offers great Japanese foods. The bar doesn't offer too many distractions like a dance floor which may get your partner distracted. Are you interested in having the Tokyo-Japan feeling on a date? This is the perfect cocktail bar to opt for whenever you are set for a first-time meeting.
Dear Irving Gramercy
With a convenient and laid-back environment, this bar is sure to make you feel comfortable enough to forget all your worries. One of the unsurpassed feelings is sitting at a rooftop venue with a date while enjoying a good time. You will have access to interesting scenic views of the city, leaving you curious enough to ask your partner one or two questions. Easily, the conversation is flowing, and there are so many things to discuss. Enjoy a bird's eye view of NYC while you are being offered great blends.
Holiday Cocktail Lounge
Holiday Cocktail Lounge is an ideal place to opt for if you are interested in a venue that serves great food and nice drinks. It's a respectable spot that serves an inexpensive and simple variety of great drinks to its customers. It can be seen as a cocktail bar and a dive bar where residents are welcome to enjoy a memorable time. It can be spotted in the middle of St.Marks, and it's among the earliest bars in the area. Enjoy a memorable first date experience at this venue with the required amount of glamour and excitement for a first date.
Dante
Dante is an award-winning bar globally. If you are interested in amazing services, this is the perfect bar for you. It has been around for over 100 years, so you should expect some historical feeling at this great place. It is the ideal casual spot you seek for a first-date experience. Dante offers several varieties of cocktails and lovely made meals for visitors to enjoy. You can choose to sit indoors or outdoor; it offers both seating opportunities. It is situated in a neighborhood filled with a cozy vibe.
The Penrose
Penrose offers a welcoming environment for those interested in having great drinks and enjoy a nice conversation. Penrose offers a wide range of inexpensive beer selections, and their menu is simple and affordable. This awesome venue also offers both indoor and outdoor seating arrangements, so you can opt for whichever one pleases you. If you find yourself around NYC, this is the right venue for you to check out.
Other Good First Date Bars in NYC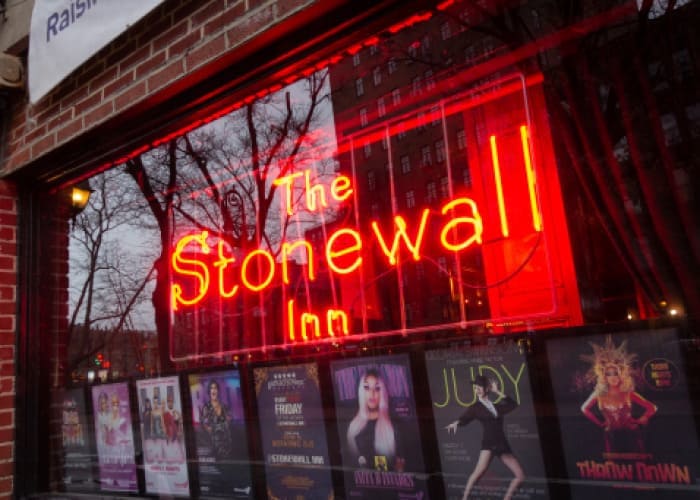 The Immigrant
This is an awesome little bar with a relaxed setting for friends and partners to gather and enjoy a memorable time together. You can enjoy top-notch drinks with your partner at this cozy place. One interesting thing regarding this venue is that it is divided into two sections; the wine section and the beer section. You may decide to sit in any unit depending on what you are in the mood for. If simple, natural or genuine is the ideal spot you are interested in, The Immigrant bar is best for you.
Lois
Ever been to a bar where drinks are served on tap? If you would love to experience this type of service with your date, Lois is the ideal tap bar to opt for. You will have access to flavorsome meals and an amazing collection of drinks. The variety of drinks offered at the bar is inexpensive. Do not expect to be served with bottles as the drinks are served from taps which is why folks love to chill here.
Ampersand
This is a very simple yet welcoming environment for date partners interested in enjoying an interesting time together. The light isn't so bright just to make the environment look calm. It is perfect for a first-time meeting because it doesn't have any TV or other distractions. You can easily chat and catch what each other says as you enjoy a meaningful conversation. Enjoy cocktails, wine, beers, and delicious meals at this cocktail venue alongside your date.
Oscar Wilde
This is one of the most embellished bars in the area. It is well designed and perfectly arranged. Oscar Wilde is a whiskey bar and the longest in regards to the length. The bar's design is of the Victorian style and serves cocktails, Whiskey varieties, and a great meal. The environment is conducive to an interesting conversation between partners. The bar is very beautiful and offers amazing services at affordable prices.
Swell Dive
This is an idyllic plug for Filipino meals and colorful drinks. The environment is conducive for a first-time meeting if perhaps you have a date in mind. Enjoy delicious tacos and various drinks at a reasonable price at this friendly and welcoming spot. The environment is cozy, so be rest assured to enjoy a memorable experience with whosoever you go with.
Conclusion
Whenever you are interested in meeting somebody for the first time, you should try out any of the above venues in New York City. They are all conducive first date bars in NYC. Give one a try today, and you will be glad you did.