What to Do Online When Bored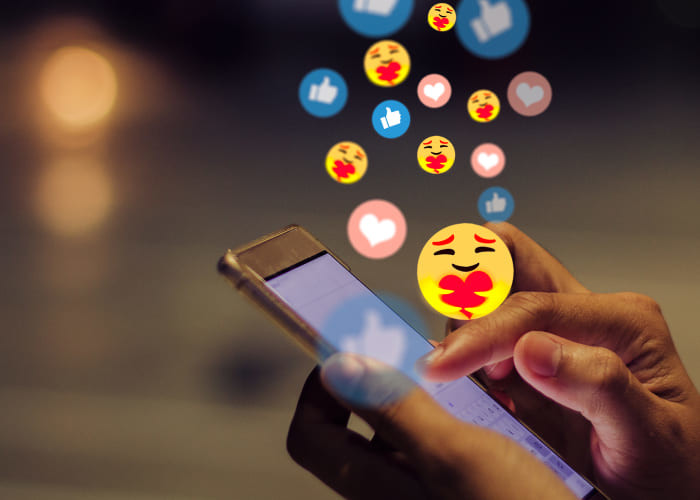 When boredom strikes, there's usually one thing we all reach for first — social media. Social media usually does the trick for those with little time to spare. However, there are also other ways to get rid of boredom.
There are numerous things you can do online. Are you searching for a quick fix to kill some time, want to do something productive, or connect with people around you? Possibilities are endless!
Looking back on what people used to do when they were bored with no Internet around, it's clear that the current generation doesn't appreciate the pool of options available in just a few clicks. There are so many things to do online, like learning a new language, scrolling through thousands of DIYs and listicles, finding solutions for whatever problems you're facing, and more. In addition, there are YouTube videos, Instagram posts, pictures on Pinterest, Facebook groups, solving personality quizzes, or ranting on Twitter to discover.
Things to Try When You're Bored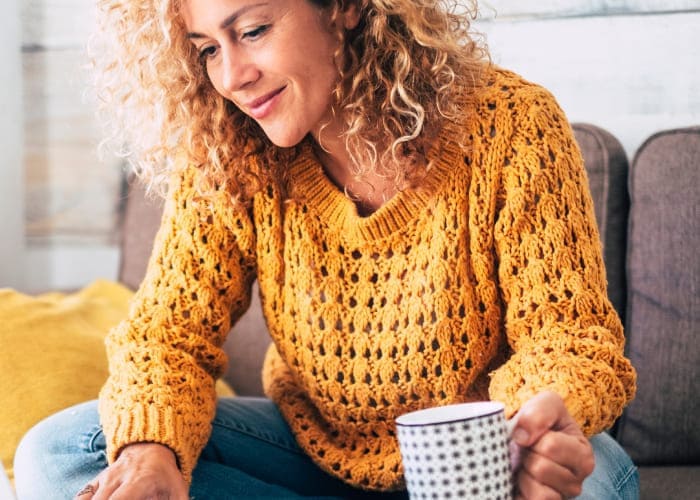 Are you looking for new things to do online when you're bored? Or, are you, perhaps, trying to boost your productivity instead of mindlessly scrolling through different social media applications? In this article, we'll be listing things you can do online when you're bored you've never heard of.
Learning the Universe scale: With such a fantastic website like htwins.net, you can see how little you are compared to our galaxy. There's no denying that realizing you're a part of something greater than yourself is breathtaking.
Solving quizzes on Buzzfeed: This website has hundreds of quizzes to choose from. The site has a webpage category dedicated solely to quizzes in multiple areas. The most popular topics include daily trivia, marvel, zodiac, food, love, Harry Potter, anime, Disney, K-Pop, geography, and so much more. Rest assured that you will find yourself spending hours on Buzzfeed without becoming bored.
Arts and crafts: Doing artsy things allows you to think outside of the box. If you have kids or would like to try out new activities with your partner, arts and crafts are great activities. Simply type "DIY arts and crafts" on YouTube, and, depending on your expertise, choose simple or advanced guides. Thanks to modern technology, you can find any instructions online that will help develop your creative side.
Learn new recipes: Are you bored with tasting the same dishes over and over again? There are numerous chefs online giving out their recipes for free. Whether you're a vegan, vegetarian, or meat lover, there's always a unique way to cook some delicious food. Trying out new recipes is a great way to stay motivated if you're following a strict lifestyle. Whatever occasion, diet, craving, cooking level, calorie count, or ingredients available, the Internet's got your back.
Getting to know other people worldwide: Platforms like Omegle allow you to talk with strangers from around the world by texting or video calling. You can use platforms' search filters to look for individuals in a particular nation having a specific sexual orientation or age. Nothing feels better than becoming acquainted with a person online. Feel free to exchange viewpoints on many things, learn about each other's cultures and traditions, and have fun.
Cool Stuff to Do Online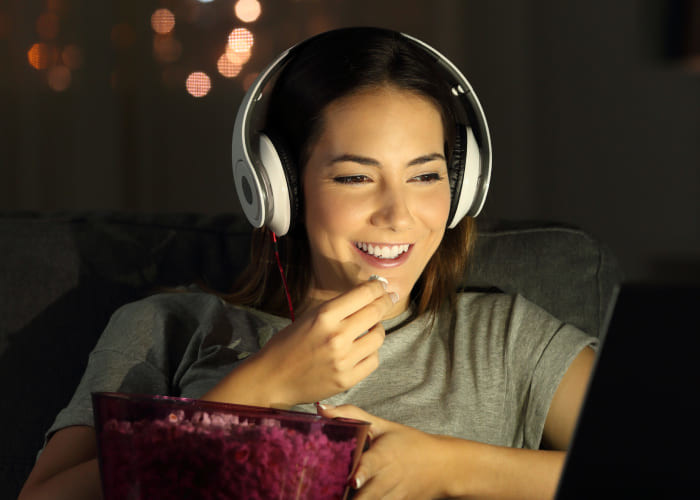 The Internet is full of fun and cool things to do online when you're bored. No matter what your interests are, there's so much content to browse. There's a good chance that you'll find something that will keep you entertained for hours below.
Watching videos: When a person wishes to have a good time on the Internet, the two largest services come to mind — YouTube and Netflix. These are two gems available online, and what's interesting is that depending on what you'd rather watch, there's room for knowledge and entertainment at the same time.
Netflix is full of documentaries showcasing the wilderness of the world we live in, with some of them being even more amusing than movies and TV series. On Netflix, there are about 36,000 hours of content to watch, which may make choosing suitable series difficult. To help you, here are some of the best documentaries on Netflix to watch when you're bored:
Operation Varsity Blue (2021)
Strong Island (2017)
Tell Me Who I Am (2019)
Crack: Cocaine, Corruption, and Conspiracy (2020)
The Last Dance (2020)
Our Planet (2019)
Chasing Coral (2017)
Pretend It's City (2020)
I Am Not Your Negro (2017)
Moving on to YouTube, it is a great place to immerse yourself in the world of content available online. Whatever knowledge you may lack, you can always find it there. Want to learn social skills? DIYs? How to build a house from scratch? How to train your dog? How to earn money online? Tips about personal hygiene? How to land a job? Whatever you need, everything will be explained in detail.
Browsing Reddit: If you've never heard of Reddit, you're missing out. Welcome to the social media platform where you can discover many great things, and more. This service has come in handy numerous times for millions of users, and it is free to use for all. Reddit is a great choice when you're bored. The website is divided into subreddits — dedicated communities of different people where everyone can discuss various topics, ask questions, share one's opinion, and present new information. You'll find subreddits centered around time management, gardening, skincare, sports, cooking, styling, interior design, dating, computers, parenting, personal development, and many more. You can also start a new subreddit if you feel like it.
Learning a foreign language: Even though it might sound cliche, learning a new language is a life skill that's beneficial in the long run. We are sure that you'll thank yourself for spending your free time sharpening this skill. With today's abundance of applications and websites, there are various options to choose from. One of the more popular applications that makes learning a new language easier is called Duolingo. The app has many languages available to all users. Rest assured that you will get rid of boredom and expand knowledge in no time while having fun.
Things to Do on The Computer When You're Bored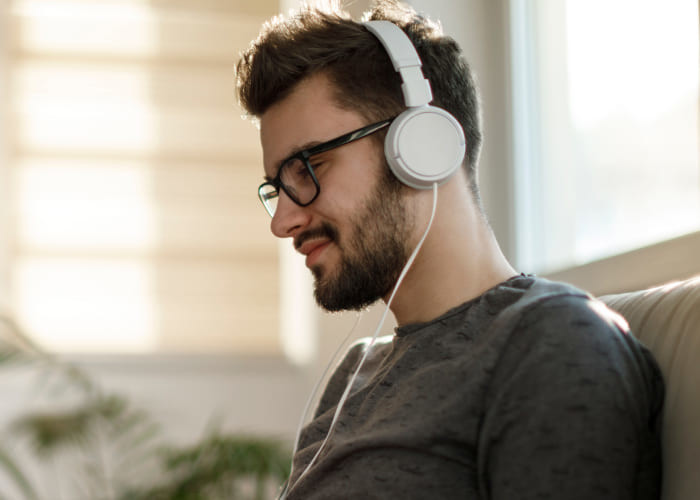 Some of us don't know how to utilize our time spent on the Internet. Apart from focusing on productivity and working on yourself, there are many things to do. In life, there should be a balance between personal development and taking things easy. Still, scrolling mindlessly for hours to kill some time isn't the best idea. After all, time is limited, and with the abundance of things to do when feeling bored, finding what sparks your interest is a priority.
Attending courses: People don't realize how easy our lives are right now compared to old times. If you're looking for something to do on the Internet when you're bored, consider completing any courses. Courses found on the Internet are so abundant that you can learn almost anything from the comfort of your home. Would you like to obtain a degree? No problem! No matter how much you want to spend (even if you don't want to spend a penny), there are courses with different prices, including free ones. Among the most well-known online platforms for learning something new are Coursera, Edx, Udemy, and Teachable.
Journaling or blogging: According to researches conducted throughout the years, writing down own thoughts has proved to have mental and psychological benefits. Many people have experienced positive effects when documenting past events for some time. If your mind is scattered with random thoughts, there's no better way to organize them. With journaling, one will start to understand themselves better, with thoughts becoming crystal clear. When you look back at your journals after some time, you will notice how much progress you have made. Don't let grammar or language restrictions stop you from starting your self-improvement. The best journaling advice anyone can give you is not to be afraid of making the first step. When you're bored on the Internet, there are journal applications like OneNote and EverNote you can download instead of buying a physical counterpart.
Creating a shopping wishlist: Do you, by any chance, have a shopping obsession? If you belong to a group of people who are crazy about making purchases, writing a wishlist of the things you need is a fun activity. Not to mention, some online shops can send you discounts for having a wishlist or two. In case you are running low on money and want to save up a bit to purchase something you've been thinking about for some time, this may come in handy. Now you don't have to hold back anymore. Feel free to look for things you would like to have, add them to your wishlist, proceed to put them in a shopping cart, and make them yours.