Find the Best Late-Night Activity Ideas
The quiet, the still night air, and the company of your favorite person is a dream come true. However, there are only so many times you can repeat the same late-night date night. If you want to keep your relationship interesting and fresh, it is key to do new things and share intriguing experiences. Fortunately, we have collected some ideas on how to create the best late-night date experiences possible. We have everything you could need, from cute to adventurous dates and ones for those on a budget! Whatever your needs are, there is a late-night date idea that is perfect for you and your partner.
Late-Night Adventure Ideas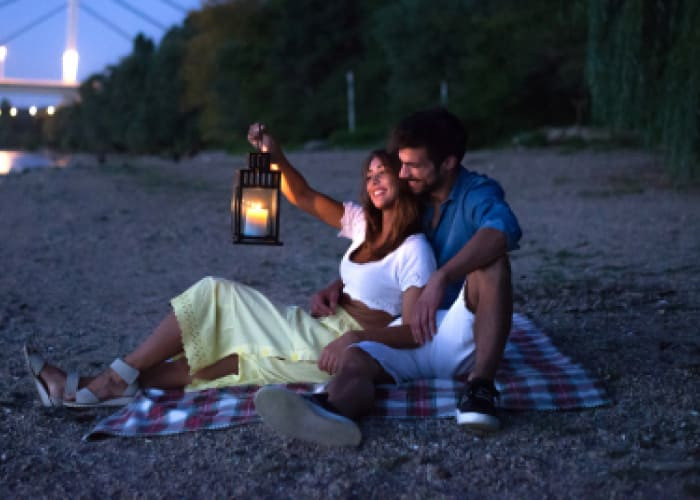 Being with your partner should be fun and exciting! Who can you mess around with and feel free with if not your partner? Finding adventurous dates can create an atmosphere where it feels like the two of you against the world. You can create an environment that builds that sense of teamwork between the pair of you and form memorable experiences with the person you love.
A Date on the Beach
This is a really adventurous date idea, especially if you don't let your partner in on what you're doing. Here's a short story about a date on the beach from one of our female users:
Jenna, 36: "There is a great beach where I live that you have to walk through a mini forest to get to and, when my partner surprised me with a date there, I felt like I was exploring the landscape with him. When we got to the beach, we had the chance to enjoy the crashing waves and the beautiful scenery together, and nobody else was around. I really enjoyed spending time like that."
This provides you with the perfect chance to talk more or just enjoy the peace together. Or, alternatively, if you want to be really adventurous – and the weather permits it – then it could be the perfect opportunity to go for a swim. Having that experience with one another will make it more exciting.
Karaoke Night
This can feel like an incredibly adventurous date for singles who are a little bit shy. However, it is the perfect date to help you feel closer to one another as you can overcome a fear together. Plus, if you really mess it up or can't sing to save your life, then you'll be able to have a joke with your partner. It won't matter how well or badly you sing but that you're able to share an experience with the person you love. If you never do it again, then you'll still have the perfect moment to go back to and say to each other, "Do you remember when we sang at a karaoke night together?"
Night-Time Road Trip
Why not just hop in the car and start driving? If it is really late at night, there may not be many people around, and you could find some interesting scenery nearby. If you're able to head out into the country a bit more, then you'll have a lot of peace and will be able to enjoy new scenery together. This is a really great way to be able to do something adventurous and still get to know one another on a deeper level as you'll have a lot of time to chat while you're driving around in the car.
Play Games in the Dark
It may sound childish, but playing some well-beloved games from when you were kids can be really exciting. It gives you the opportunity to not take yourselves too seriously and have a laugh with one another. Choose a game, like "hide and seek," sit it in the dark, and watch the fun unfold as you play!
Cheap Late-Night Date Ideas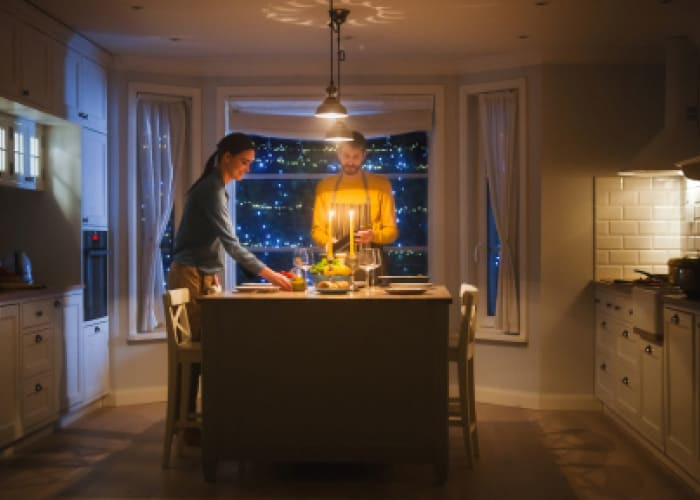 Not everyone has a ton of money to spend on a date, and you don't have to either! Couples don't always have to go out for meals and spend their money on something expensive to have a good time. There are plenty of good late-night date ideas that don't have to cost a penny and will create memories that last a lifetime.
Camping
Simply choose a spot, take some gear and get there before sundown to set up camp. Then, you will be able to enjoy the night together. It is up to you what you do while you're camping with one another. Maybe you want to take some games with you or decide to take a stroll under the stars. Whatever you choose to do, make sure you have the opportunity to enjoy one another's company and get to know each other in a deeper and more profound way.
Cook Together
Everyone has to eat and, when you're strapped for cash, cooking together and eating the meal you have prepared is a great date. Cooking a meal together provides couples with the opportunity to see how well they work together and how they accommodate one another in everyday tasks. This date idea is really great if you're thinking of moving in together or getting married as you'll begin to learn how to work together. Plus, you'll be able to save money on a restaurant and take-out by creating your own meal and enjoying it together.
Find Questions to Ask One Another
You will never fully know your partner. You may become closer with one another and build deeper bonds, but you're not in their head. You don't know every little thought they have. Every little thing that makes them anxious or that gives them joy. It is a shame that couples become very comfortable with one another and stop trying to find out more about one another, so why not take the opportunity to keep discovering more about your partner? Have a date night where you're just sat asking each other deep questionings and discussing your opinions on certain things. It will be incredibly eye-opening and provide you with a great night full of exciting new experiences.
Plan a Romantic Getaway
Just because finances are difficult at the moment, that doesn't mean it will always be that way. Even if they are for a long period, there is no harm in planning your dream getaway together that you can conceivably afford. This is a great date idea for the evening as you'll be able to talk about places you have always wanted to visit, things you have always wanted to do and your reasons why. Not only will you be planning an extremely romantic holiday, but you'll also be getting to know one another deeply and growing your intimacy with one another.
Cute Late-Night Date Ideas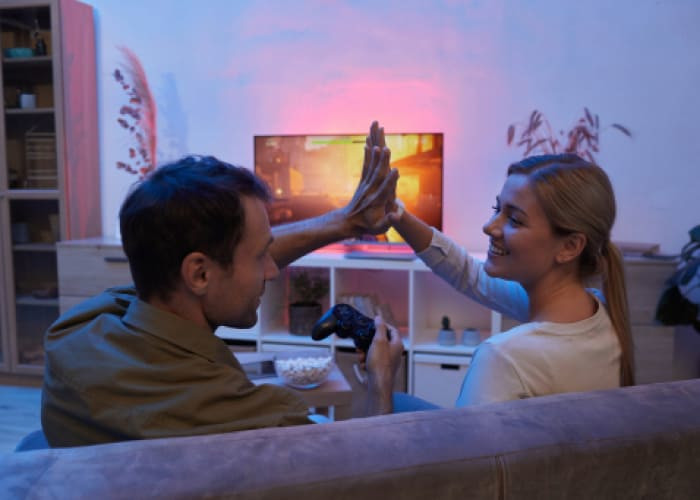 Do you want to go the extra mile and do something incredibly cute for your partner? If so, then we have the best late-night romantic ideas that will make your partner feel special, desirable, and fortunate to be with such an amazing date.
Create Your Own Movie Theatre
Whether you create your own special drive-in, home, or rooftop cinema, this is the perfect date for a late night. Watching a movie can often feel like an easy way to get out of being creative on a date. However, you can make it special again by putting effort into the setting. Think about the scenery and where your partner would feel most connected and comfortable with you. Plus, you can choose a movie that you have both wanted to see for a while or something that means a lot to them or your relationship. This cute date idea is fantastic for turning a run-of-the-mill date into something extraordinary.
Watch the Sun Come Up
Leaving in the late hours of the night to get into the perfect place to watch the sunrise is one of the cutest date ideas you can put together. The morning is often such a hopeful and peaceful time, making it the perfect environment for a date with someone you love. Make sure you pack blankets, drinks, and snacks to make it as comfortable as possible, too, as you don't want to ruin the experience through physical discomfort.
Pamper at Home
Easing your partner's stress and feeling connected to them will always turn a date into something cute. Cracking out the essential oil, calming music, and candles can make your partner feel incredibly special and cared for. There is nothing wrong with planning something that honors and puts them first. If you care about your partner, then doing something special for them will give you more joy than if you were doing something that also pleases you.
Make a Relationship Scrapbook
If you have been keeping moments from your time together, then a really cute date idea is to bring those things together and make a book out of that. It is great to do it together and reminisce about all the good times you have had and the moments you look forward to in the future. Under photos, tickets, and other little memories, don't forget to write how you felt at the time! This will give you so much more joy when you eventually go over the book together or individually. Plus, when difficult and challenging seasons come in your relationship, you'll have a tangible and solid item to come back to that reminds you why they're so special to you.
Try these ideas, and we guarantee you unforgettable dates with your partner. If this article brought you the answers you need, feel free to check out other useful content on Beyondthecharter.com.