What Day Is National Sex Day?
National Sex Say in 2021 is June 9th, and it's a great way to celebrate the ongoing sexual revolution. You might be wondering why the international community has chosen this particular day. The answer is quite simple: 6/9 looks a lot like 69 — the sexual position of mutual oral orgasms.
People worldwide choose to celebrate this day according to their erotic preferences, fetishes, and kinks. Some prefer to have sex with their long- or short-term partners. More open couples see it as an opportunity to hook up with someone else, with no strings attached. If you think your partner might be interested, bring up the idea of a three-way celebration. You never know how fun it may be until you try!
Whether you're looking to spend the day with your significant other or not, treat this day as a special occasion. Now is not the time for flowers, candies, or expensive restaurants. Experiment with new sexual positions or try out a long-lasting fantasy; it's your call.
But what if today is National Sex Day, and you have no plans? Or what if you've already missed the train this year? No worries, as there's still naughty fun to be had with other sexy holidays!
Set Up Your Very Own National Sex Day Calendar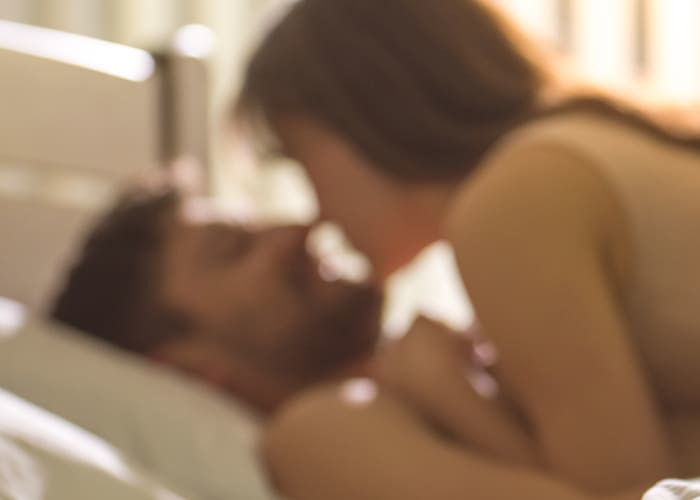 The National Sex Day, 2021, is probably one of the biggest events for all people crazy about sex. Even if you've missed this year's celebration, there's no need to fret. There are plenty of other sex-friendly holidays that can give you the perfect excuse to get naughty. Here's a list of national holidays that can easily turn into a romp in the sack.
January 13th — the Take a Shower Together Day
This national sex day can be celebrated with some steamy action. It's a great opportunity to try to reenact your favorite shower sex scene with your latest hookup partner. It's also a great way to save on water. Although some may choose to focus on the more erotic aspect of this holiday, there is a strong environmental undertone to it. Saving water is a great way to take care of the planet and minimize the impact of global warming. Why not combine usefulness with some fun?
February 7th — the Work Naked Day
The last couple of years have changed entire industries, with millions of people now working remotely. This change has opened the door for more and more people to honor the Work Naked Day. This celebration is perfect for spending the day stark naked with your spouse or a one-night stand partner. Also, taking your clothes off during the day can significantly increase your chances of getting laid.
March 3rd — the Threesome Day
This date is the perfect occasion for sitting your partner down and telling them about your threesome dreams. There's no need to feel alone anymore since a threesome is one of the most common sexual fantasies. In fact, 89% of people name it as one of their main desires. Explore the thrills of a three-way with a friend or hookup partner. Bring another girl or a guy into the picture on a day that's tailor-made for such an occasion.
May — the Masturbation Month
May is probably the sexiest month of the year. With summer just around the corner, girls try out bikinis and get ready to party, and guys with six-pack abs are looking for their next hookup. Before you start working your way through hotties for the steamiest month in the year, get ready to explore the pleasure you've never experienced before. Alone or with a partner, masturbation is always fun.
May 1st — the Sex Party Day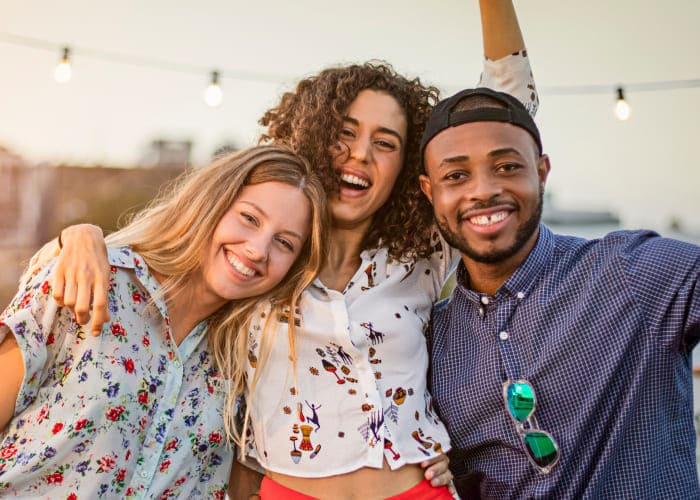 Indeed, May has more national sex days of the year in 2021 than any other month. Not only does it give everyone a free pass to pleasure themselves to their heart's content, but the first day of this month is also an ancient ritual celebration. Since times immemorial, certain cultures would get together for orgies to celebrate the land's fertility. Sounds like a really fun tradition, don't you agree? Get together with some of your sexiest friends and indulge in pleasure like there's no tomorrow!
May 14th — the Online Romance Day
The Internet has been a revolutionary breakthrough for love and sex. Find an online hookup on this date to celebrate the invention that made millions of one-night stands possible. Online dating has been helping people to find compatible strangers to satisfy their lust since 1999. Make sure to give your all and have an amazing experience!
June 21st — the World Kamasutra Day
The Kama Sutra is an ancient Indian text that has educated generations of tantric love-makers. Celebrate this glorious national day by exploring your endurance, flexibility, and passion. Follow this book's instructions to see if you can reach nirvana while hooking up. Don't forget to stretch and grab some water before giving it a go! Fun fact: June 21st is the longest day of the year.
July 31st — the Orgasm Day
Orgasms are a great form of exercise that can keep you happy and healthy. They're great for your physical and mental wellbeing, and the feel-good chemicals your brain oozes after reaching the climax will change your mood for the better. Take the day off and challenge your partner to an orgasm marathon!
September 26th — the Love Note Day
Writing naughty notes to your partner or love interest can turn a dull evening into a spicy one. Centuries ago, people used to pen emotional love notes, but times have changed. Try some steamy sexting to get in the mood.
Saturday after Thanksgiving — the Spanking Day
The Spanking Day, also known as Spanksgiving, is a national sex day that encourages to engage in some light funishment. Up to 60% of women fantasize about getting spanked, and many men are happy to oblige. Find someone online who loves their bottom colored red and engage in some casual erotic exploration.
Naughty National Sex Days of The Year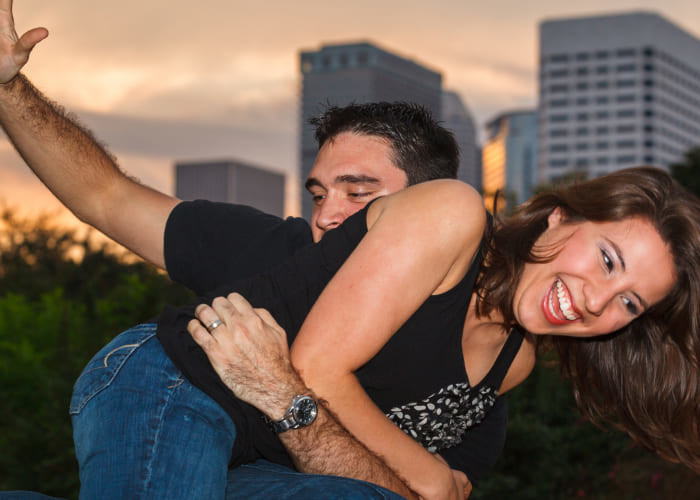 If you're looking for something more explicit or kinkier, we've got you covered with a list of the best fetish and kink celebrations you can engage in. Let's see what's in store, shall we?
January 15th — the International Fetish Day
Studies show that feet and foot play are a common fetish for men. Most women admit to having fantasies about spanking and being dominated in the bedroom. This date is an excellent day to satisfy curiosities and push boundaries. Indulge in existing kinks, or take a peek at what you're missing; the choice is yours.
March 14th — the Steak and Blowjob Day
This is a great national day to be a man. Let your partner or date know that this is one holiday you don't intend to miss. Select the perfect rib eye for the grill and get your girl to put her hair in a ponytail. After that, you're welcome to kick back and enjoy the beginning of spring.
April 14th — the Cake and Cunnilingus Day
On this day, ladies don't get to feel neglected. They can demand the best, most sinful chocolate cake available and enjoy every spoonful with no regrets. Letting a guy give a girlfriend a mind-blowing orgasm on this day is par for the course. Are you ready to get spoiled yet?
April 18th — the National Anal Sex Day
Whether you're straight or gay, this day is a good time to explore the backdoor. Don't be shy to have your first anal sex experience with preparation and care. If you're a fan of anal sex, use April 18th to go all out and celebrate your kink. Nearly 70% of women have tried anal sex, and more than half of them became lifelong followers of this way of receiving pleasure. Why not give it a try?
June 12th — the Eat Ass Day
This is the best national day for all fans of anilingus. The practice has its fans, but it is an acquired taste, so to speak. The anus has a great concentration of nerve endings, and it can be extremely pleasurable to stimulate during intercourse or as part of foreplay. This practice is widespread in dominant-submissive relationships, but it's open to anyone, especially on its very own national day.
July 24th — the BDSM Day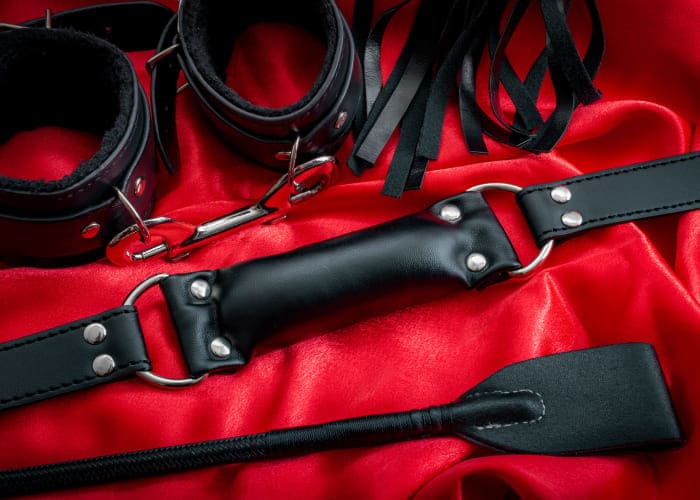 Here comes the best day of the year to explore one of the most popular kinks on the planet. From BDSM parties to private exploration in the comfort of your bedroom, use this day to see if you're a dom, a sub, or a switch. Try out different dynamics and see if you like to give or receive sexual orders. Feel free to engage with one of the largest communities in the world. There's no shortage of online resources that will guide you through the basics and beyond.
August 13th — the Swingers' Day
Has your relationship gone a bit stale? Is rocking it harder than ever? Whatever the case, if you're looking to explore new horizons with your partner, this date might be your best choice. Swinging is a great way to enjoy sex outside the marital bed without any commitments or awkwardness. Your spouse is right there with you, so there is not cheating or fighting involved. Swap wives or husbands on the National Swingers' Day as you please!
October 17th — the Ass Day
This is the best national sex day in October. Have fun on the third day dedicated to ass play in the year. Today, everything goes. Engage and explore whatever you've wanted to do or have done before. There's no need for inhibitions or limits. Grab a consensual partner and have some fun with some ass play. Get crazy with the perfect sexual activity for this holiday!
November 4th — the Sex Toy Day
From butt plugs to vibrators to everything in-between, feel free to bring a gadget to the bedroom before Thanksgiving. Sex toys can enhance the pleasure and the experience of both partners. They help women reach orgasm faster, and the visual stimulation works great for men as well. If you've never been to a sex shop, you can visit an online store and order whatever you want with no embarrassment. Save the date and say yes to props!