Dating a woman going through a divorce can be fun
There are so many ways to look at this, not all of which are pleasant, but overall it should be a positive experience. Divorce takes its toll on everyone concerned in various ways and to contrasting extremes. This is down to the individual's tolerance level amongst all the intricacies of the main divorce reasoning itself. Things get complicated. Regardless of who's involved or the circumstances that brought them to the divorce courts, men and women get separated and divorced. So, where do you fit in?
Some people run a mile, and if that is their choice, then fine. However, should you stick around, you will be rewarded handsomely for the patience and understanding shown during this challenging and unpredictable time in the lady's life? Divorce will make a new woman out of her. She will be free to explore and do whatever she could not do before. Having you by her side during this exciting and invigorating time can refresh your outlook on life. Everyone has baggage, but it isn't always self-inflicted, and there are two sides to every story. A clean start can be the making of some people, and dating a divorced woman opens up many shortcuts that you, your lady, or you both may not have delved into before.
The challenge of dating when separated but not divorced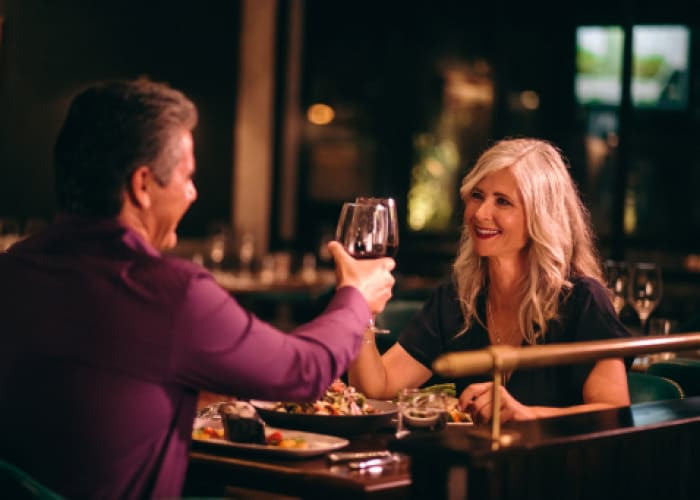 To say that dating during the divorce process is a bumpy ride would be a bit of an understatement. At the same time, it can be a really exciting and rewarding challenge. Tackle adversity together, bond through extremely tough times, and create a special connection in unique circumstances that will be extremely special to you and your divorced partner who found her new life. The toughest test will be if children are involved on either side, and there is a lot to think about depending on the specific circumstances your individual relationship presents.
That is a lot to weigh up, and decisions should be final and not rushed. It is no good sticking with the first thought that springs to mind and justifying it by 'trusting your gut.' There are potentially too many people involved for this to have anything less than full consideration with a mature and sensible approach. There are too many people likely to get hurt if you get this wrong.
Separation is also tricky because you can both be adamant about your positions. The truth is, you can never really move in with your lives and be truly happy and committed to your new partners while being separated, only after you're divorced. A divorce can take years, and that in tune will be a rollercoaster ride that will take its toll on everybody involved.
How is dating a separated woman going through a divorce?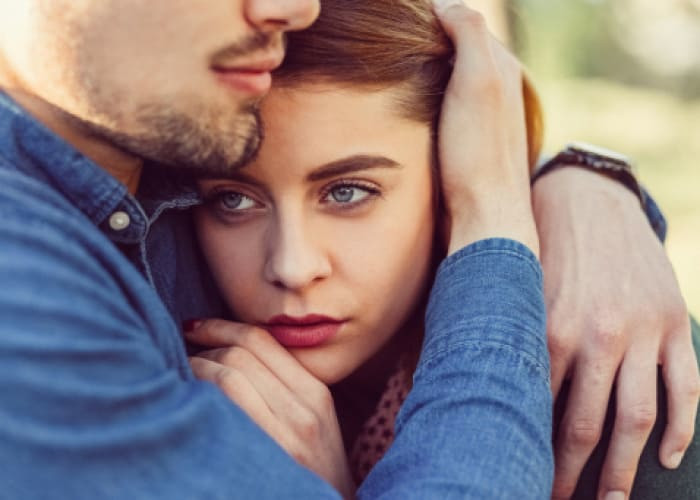 You can approach it in a few ways. Go in like a bull in a china shop and get involved in everything: the mess, the arguing, the past, present, and future of it all. If you are passionate and want to get stuck in, then it is a brave choice, but a choice it is (probably best to check with the woman first before you go steaming in and get your hands dirty!). Alternatively, you can decide to remain obsolete from everything that has gone on and focus on caring for her when she needs someone to talk to, enjoying the moments where she needs to let off steam, and most importantly, start building a future together. This can sometimes be a huge benefit to the lady. Having you question her about the details all the time might be too much. Take a backseat and discuss it only when she brings it up in conversation. Divorce can be overwhelming, so providing her with an avenue to channel frustration or to completely forget the situation while he is with you is vital.
When dating a married woman going through a divorce, you are bound to ask yourself a few soul-searching questions throughout the whole process. This is particularly the case if they are labeled as 'separated' rather than completely divorced. Guys dating divorced women can never fully forget her ex – his existence will plague your relationship for at least some time, especially when you're dating when separated, but not divorced.
It will be something that haunts you, especially if it is an unusually amicable divorce and they intend to remain friends. You will forever be wondering if there is more to it because of the bond they share and the vows they once committed to. Nobody appreciates an ex hanging around or a former lover still on the scene, but an ex-husband is a different kettle of fish. There is so much history there, paranoia levels can quickly escalate, and when you're dating during divorce process it can get ugly. Jealousy and suspicion can go through the roof. Dating a separated woman going through a divorce is not for the faint-hearted. You will need thick skin and a seriously positive attitude.
The real test comes in the form of children. Dating someone going through a divorce with kids can really complicate things between the two of you. She will understandably be protective of them, particularly if they are young. This can increase the distance between you and create a wedge that is hard to overcome. The obstacle of children will remain until they grow up – that is the point that to seriously consider whether this relationship is for you. If you are going to struggle to get through the divorce or separation predicament and not sure if long-term life with the kids is your slice of pie, then it is best to make a clean break sooner rather than later.
Meet divorced woman for a new adventure together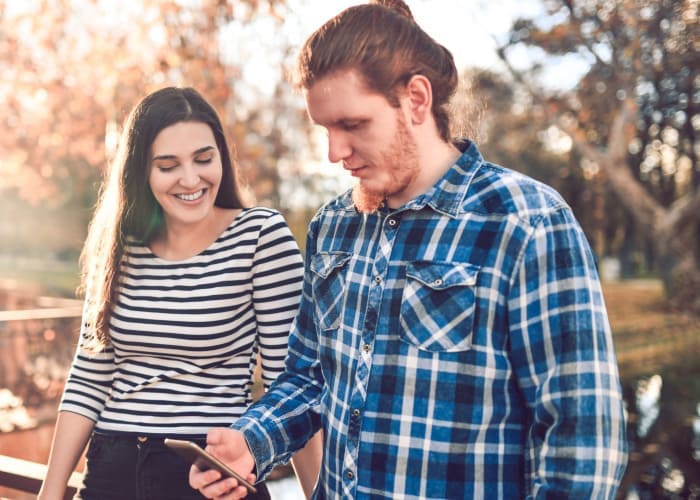 Dating a girl going through a divorce is not all doom and gloom. They are getting divorced to create a brighter future (hopefully with you!) and improve their lives going forward. That in itself should be celebrated. A fresh start can revitalize a person's zest for life, and if you can be a part of that, great. You may end up being integral to the plan if things go well.
Despite generalizations, stereotypes, and the oddly exaggerated stigma, dating for separated people doesn't have to be all about the baggage. Don't overthink it and treat a lady like you aren't aware of her divorced or separated status. Treat a woman how you would expect to be treated if you were the one separated and going on a date. It should be no different from a normal date, and if you act accordingly, then the relationship and rapport between you will grow naturally, divorce or no divorce.
It is too easy to overthink and complicate matters these days when you should focus on dealing with what is directly in front of you, and that is a woman who is interested in you. Imagine she judged you on your past? Would you get a second date?
There are advantages of dating a separated woman from a sexual perspective. Having been pounded with the same dick for the duration of her marriage (which is likely to have been a lengthy relationship even if the marriage was short), fresh cock (yours) on the menu will be very welcome. She will be loving trying new things in the bedroom, keen to experiment after years of routine and boredom. Dating a separated woman going through a divorce can feel like sexual heaven because of all the new positions and emotions she wants to try and explore. Keep up with her! If she's divorced but has children, opportunities for alone time may be restricted slightly but will be enhanced more than a conventional relationship with kids. Dating a divorced or separated woman is at its best weekly, or maybe at weekends when the kids stay with their father.
You & your divorced lady are able to do whatever you want to without interruption or responsibilities. Long-term adult relationships do not have that kind of freedom and sexual independence unless they pack the kids off to the grandparents and nip off for a dirty weekend here and there. That, of course, is not sustainable for financial and child welfare reasons, so having these slots available to maximize your honeymoon period together like no other mature adult could do priceless.
If you think with your head and heart rather than your trousers for a second, you can use these same opportunities for romance, not just sex. If the children are with their divorced dad every Thursday, it's the date night with your new lady. You can explore anything you want and revisit your teenage years before relationships got stale and divorce got inevitable. Cinema, theatre, restaurant, dancing, ice-skating, comedy club, gig, the races, fitness class (maybe not!). As long as you spend quality time together, it matters not what the chosen activity is. You may appreciate the peace and quiet together, rent a movie and make Thursdays a takeaway night for you as a couple. The options are endless, but if you settle for Netflix and chill with your separated or divorcee girlfriend, then who could blame you? As for the weekends, if you're dating someone going through a divorce with kids, they get freed up with the children at their dads, recharge the batteries at a spa, City-hopper weekend breaks around Europe are cheap and cheerful whilst seeing the sights. If you are more practically minded than adventurous, then do some paperwork with your spare time while she enjoys a well-deserved bubble bath.
The point is, life doesn't have to suddenly make a dramatic change when you are dating a separated or a married woman going through a divorce. Carry on as normal until things become not-so-normal. Face things together because we are not denying there will be tough times. But guess what? The most perfect of relationships and the faultless marriages have their moments. They will only affect you if you both allow them to. Don't.