Find out How to Become a Successful Sugar Baby
Who wouldn't want to be a successful and spoiled sugar baby? Perhaps it's a relationship concept you've heard of, but just haven't had the inclination to find out more about? What's not to like. If you're the baby, sugaring can be a wonderful and uplifting experience. You are placed in a unique position of power and control. You might be playing the part of the weaker, submissive individual in this age-gap dynamic, but the paradox of this situation is that you hold all the cards.
As your sugar daddy frets about paying you maximum attention, you will have ample opportunity to make the most of this setup. As the sugar baby, you are under the spotlight in terms of how much you mean to your benefactor. He isn't going to want you falling into the clutches of rival daddies, so he will most likely go out of his way to ensure you can make the most of the rich and fulfilling lifestyle his favors will bestow on you. You don't necessarily want to be seen as a gold-digger. On the other hand, sugar daddies simply relish presenting their pet babies with gifts.
Use This Selection of Words to Tempt a Sugar Daddy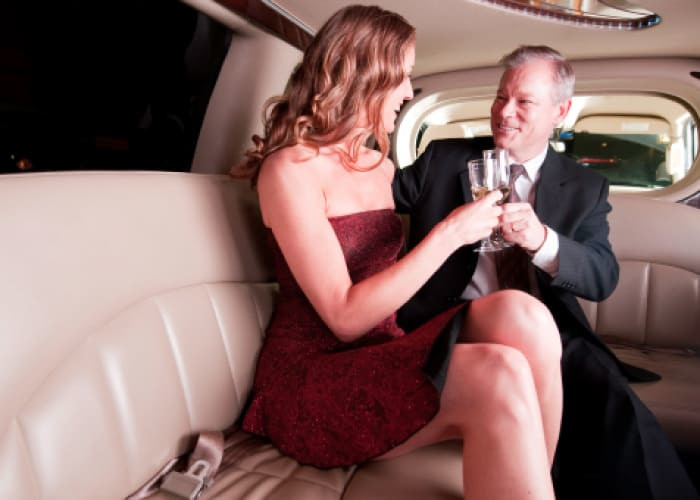 Appreciating what's it like to have a sugar daddy will quickly focus your behavior towards sexual partners who love playing a part in this dynamic. The words or phrases you can use to attract a daddy's attention will soon come as second nature to you.
A potential daddy will not be impressed if you simply upload a profile to a dating site that states you love shopping for designer clothes, so you're looking for a guy who will spoil you. This will have the opposite effect and will ensure people run a mile. Instead, think of projecting an image that manages to encapsulate the key sugar baby attributes. A guy searching for his next baby will home in on these factors.
'I hate shopping and need someone to help me'
This might seem counter-intuitive and negative. But it immediately projects some key baby elements. This shows your vulnerability. Although you're not directly coming out with it, you are inferring you are keen to meet someone who will assist with this onerous task. So what if this is the complete opposite of how you feel. Let's face it, what percentage of females dislike rather than adore shopping for nice things? But part of the daddy and baby dynamic is that playing a game. He might well see through the superficiality, but even if he does, he'll appreciate being teased.
Do you hate shopping?
Another recommended way of working your way into a daddy's affections is to offer your services as a retail mentor! A lot of older guys have a level of enthusiasm for shopping or designer wear considerably lower than their younger female counterparts. So you could kick off the online conversation by telling this prospective partner you'll assist him with this chore. If he doesn't know his Tommy Hilfiger outfits from his Calvin Kleins, impress on him that you'd willingly get his closer refreshed with the hottest recommendations.
This is why so many daddies are attracted to younger females. They love the sense of having someone much cuter and sexier to look after the side of their life they might regard as being flippant and worthy of less prioritizing. So when you're describing what you could offer your daddy in your profile, think of injecting your details with phrases such as 'dedicated personal shopper,' 'on hand to alter your clothes,' 'let me invigorate your fashion sense,' and so on. Convey the sense you are not just keen on dressing well, fashion is your passion!
A student of life
Many daddies go for the mentor dynamic. But don't treat your introductory spiel like a CV, outlining your recent college qualifications, and the fact you're looking for an older partner who will help you out with your employment aspirations. Remember, romance lies at the core of any daddy and baby partnership. Word it "I am young, keen, and eager to develop my expertise in an expert's hands."
Welcome to Our Hot Topic: 'Being a Sugar Baby Advice'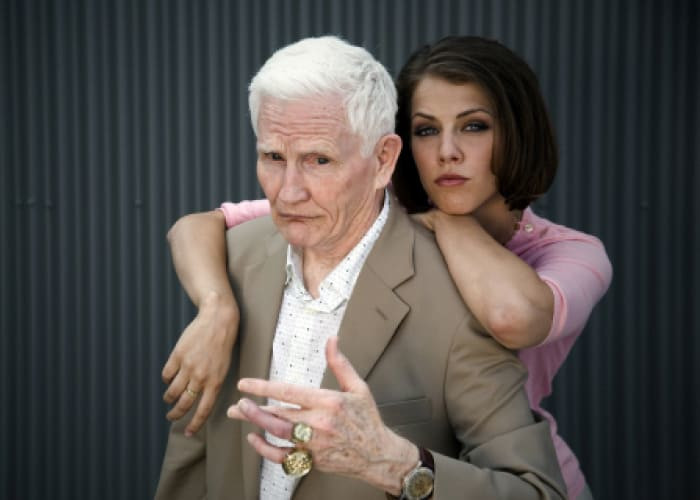 Going online to initiate sugar daddy contact
When learning how to be a successful sugar baby, one of the best pointers of all is to immerse yourself in the extensive daddy and baby online community. This can be an excellent source of guidance and background information, as well as a platform where you can be put in touch with a diverse range of prospective sugar partners.
Signing up to a sugar daddy and baby dating resource
The beauty of choosing the digital environment for seeking partners is that it is such a convenient method for interacting with other people who are on your wavelength. If you are even the slightest bit awkward or self-conscious when it comes to getting acquainted with potential partners, the online environment is where you can find someone who ticks your sugar daddy boxes instantly.
Once you have completed the straightforward registration process and joined one of these dating platforms aimed at daddies and babies, you can commence browsing through the relevant personal profiles. This is where you can skip through those individuals who aren't doing it for you, and focus on creating a shortlist of potential daddies. As you get to know some of the other babies who are also site members, there will most likely be forums where you can engage in chats, taking advice on board about how to attract a sugar daddy.
What do daddies look for?
There are many reasons why older guys gravitate to the sugar baby dynamic. Here are some of the main factors that will attract them to these fabulously frisky younger lovers.
Your average sugar daddy may accept he isn't the most handsome dude in the world, but what he will have is charisma, and equally importantly where their younger lovers are concerned, a lot of disposable wealth. One of the essences of being a sugar daddy is finding a girl to pamper and spoil, sometimes lavishing them with expensive gifts, such as perfume or sexy and highly expensive underwear.
These guys are not interested in a partnership with someone from their own age bracket. They'll be looking for a vivacious younger girlfriend. When they're starting on this path, their online searches are liable to be a bit more nuanced than 'attractive singles.' They're more likely to pop the phrase 'sugar models dating' into that search bar, and then feast their eyes on the potential wonderful chicks they could be recruiting as their very own sugar baby.
When you are seeking to impress one of these experienced and mature blokes, the balancing act you will need to perfect is appearing to be vulnerable and in need of an older man's patronage. You will also want to come across as young, a little naïve, and eager to learn the ways of the world in the hands of an older, more sophisticated lover. But you must also ooze with latent sex appeal, beneath that pretend coy exterior.
Learn How to Be the Perfect Sugar Baby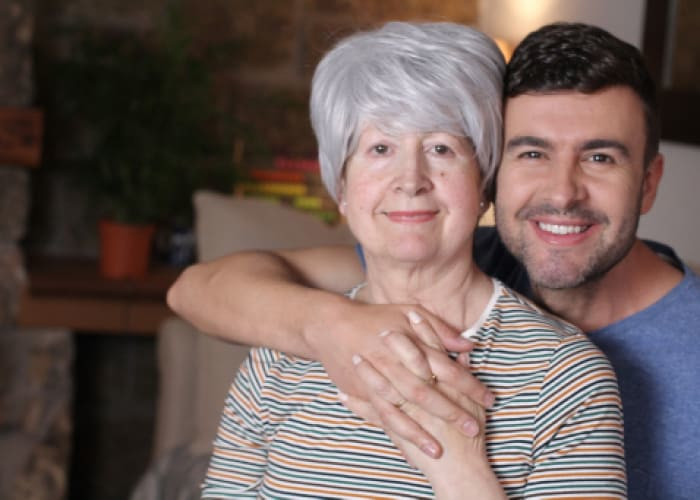 If you want to give yourself the best shot at enjoying a successful relationship, you need to find out how to be a great sugar baby. Even if you are relatively new to the concept, the good news is that you'll quickly pick up how straightforward it is to fine-tune the all-important baby factors that will attract daddies.
There is an extensive sugar daddy dating community out there, and it is easy enough to immerse yourself in this vibrant subculture. So many generic sites are likely to offer all sorts of dating sub-topics, covering everything from cougar partnerships to the older woman younger girlfriend lesbian dynamic. Keep your eye out for links to sugaring amongst the website's menu. But if you would rather give yourself an even more excellent chance to find out more about how to get a sugar daddy who is seeking an arrangement, all you have to do is pop 'sugar babies' into your search engine.
This will retrieve instant results, and provide you with a shortlist of websites catering to older men and younger females who are into this sort of partnership. Reading the notes on the introductory page will give you a sense of what's on offer. If free registration is an option, which it often is in these outlets, then you don't need to commit to the first baby site you come across.
Take your time sussing out the various features you will be able to access here regularly. Become acquainted with the advanced functions that can be unlocked should you decide to join a subscription plan and receive premium customer status. If you decide you like the look of what you see, then you can decide to sign up to become a fully-fledged member.
These dating sites are so much more than platforms where you'll be able to interact with potential daddies. There will be all sorts of social groups where you can meet other sugar babies, and swap ideas. The chat room facility will be an excellent place to say hi to kindred spirits.
Sugar baby chat
When you introduce yourself in a sugar baby chat room, you can become acquainted with a diverse range of interesting people. There will be all sorts of group discussions on the go, covering a range of topics related to sugaring. You'll be able to join in any of these online conversations, learning advice about how to be the perfect sugar baby, or simply swap experiences about general aspects of relationships.
You could table your own topics, should you come up with a conversation idea that isn't already covered. There just might be a handsome sugar daddy hanging around, someone whose profile photo causes your heart to skip a beat, or whose personal details make it seem as if they'd be an exciting person to get to know better. You would have the opportunity to home in on them for some intimate one-to-one conversation. You could let the sparks fly!