How to Be Freaky with Your Boyfriend
Dress up - a lot of men like their women in clothes, rather than naked.
There are lots of ideas.
Stockings and suspenders rarely go down a miss.
High heel shoes are popular too, even in bed. Usually best to get shiny black or red.
Thigh-high boots are a turn on too. Then there are black basques and teddies. Or you could spend a little more on a latex, leather, or rubber catsuit. They can be quite pricey, but why not get your boyfriend to chip in too? After all, you're doing it for him.
There are cheaper costumes you may have already. See-through blouses are sexy, especially in black or white. And you can either wear them buttoned up or undone. Even supposedly ordinary clothes can turn him. Just a simply collarless woman's black or white cardigan can give him a thrill if you wear it in bed. If it's buttoned up to start with, you can tease him as you slowly undo the buttons until it opens up to reveal your breasts. Once you have chosen your costume, put it on, jump into bed, and calls him into the room. That way, he doesn't know you're dressed up for sex until he's in bed with you, and it's more of a sexy surprise.
Things to Do with Your Boyfriend in Bed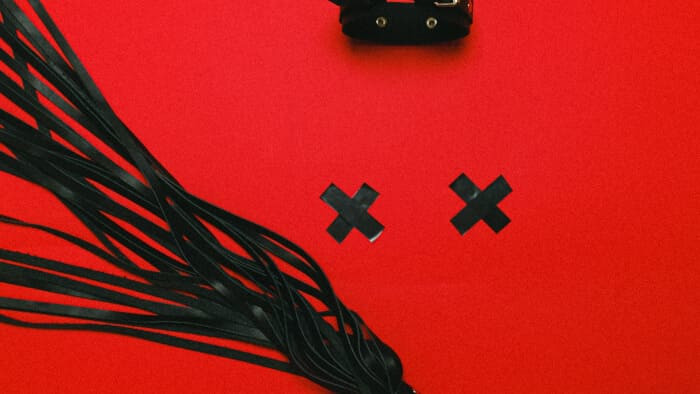 If you want your boyfriend to treat you like someone special and different, you need to treat him differently in bed. So don't do the usual stuff, like just getting into bed and waiting for him to start fondling you. There are so many different ways to turn your guy on - here's a few ideas to try.
Not only will they make your lovemaking better, but they will also revitalize your relationship.
Dirty Things to Do with Your Boyfriend
There are lots of other dirty things you can do with your man too.
How about some sex props?
Kinky hand-cuffs are great if you want to play with a dominant and submissive partner.
Whips and canes work too, in a similar sort of way, whether you prefer to be a slave or a dominatrix. Or why not swap roles and try a bit of both? If you are going to lash out, you need to set limits, if there are any, because a cane, in particular can leave visible red wheals. You or your partner might find them embarrassing to explain away in the morning!
Here are Just a Few Things That Guys Love
Why not start middle-of-the-night sex?
You don't even have to wake him up. Start stroking his member while he's asleep.
Or smother him with your breasts until he waked up. Or sit on his face when he's asleep.
Whether you wake him suddenly or slowly, it's a real turn-on for him if you're making the first move.
Similarly, but different, you could give him a blow job first thing in the morning. Quite often, guys wake up early with a hard-on, so it will give you something to work on. But if he hasn't got one already, start rubbing something on his penis to get him lubricated. Vaseline, if that's at hand or your sexual juices if you're in the mood already. If not, your saliva will do the job perfectly well. Once he's erect, go down on him and start sucking him off. The head of his penis is more sensitive, but you can be surprisingly rough with a penis - it's not a sensitive organ like a clitoris. See if you can take his entire member in without gagging - that's down to your technique as much as his size. Then when he climaxes, it's up to you, whether or not you swallow. If you decide to gulp it down, you might be interested to know that not only is semen completely harmless, it's also a good source of protein!
Ladies in Freaky Charge
Dildoes are also a popular prop with some kinky couples. Here the lady usually straps the dildo to herself then penetrates the man from behind. This is associated with a dominant role. A strap in dildo would typically be worn together with a dominatrix outfit - leather and PVC boots, or something similar, and a whip—a combination of attire and clothing that will help many men weak at the knees. If you prefer to tone it down just a little, you could have vibrators and gels for the lady. Then the focus id is getting the woman in the mood first. So get him to do with you exactly what you want - masturbating you or stimulating you with his tongue. One of the biggest turn-ons for a man is knowing that a woman is in the mood and wants him, so turning you on will turn him on too!
Really Dirty Fun
There are some freaky things to do to your boyfriend in the bathroom.
Normally, of course, a lady is quite coy about going to the toilet, and she wouldn't want a man around when she is relieving the pangs of nature. But that might be exactly why he'll find it a turn-on if he can watch you having a wee or relieving yourself. You can even give him a close-up of the action. Get him to lie on the bath naked and facing up, then pee on his face. If you fart when you're doing it all the better - give him what you've got! Golden showers are quite a common game couples play with one another, but there are also brown showers. This is a much more unusual and perverted game, where one of you craps on the other face of the body. Understandably it's a very smelly pursuit, and there is a risk of disease, too, so make sure you are both really into this particular sex game before you play!
More Kinky Ideas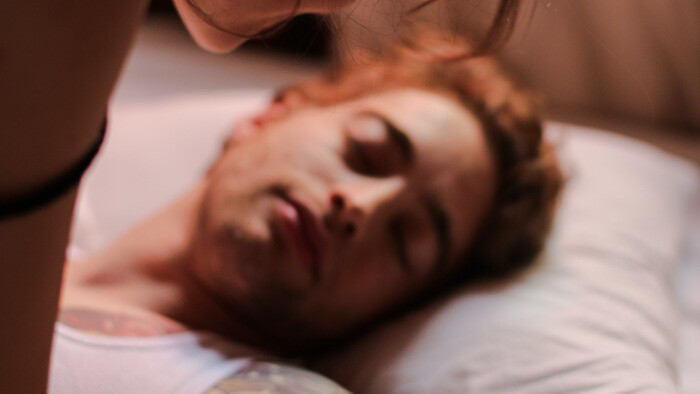 There are other freaky things to do to your boyfriend that you can play to turn him on too.
Bondage is always great sexy fun.
Tie up your partner so they can't move.
There are lots of ways you can do this too.
Rope, handcuffs, cellophane, string… even a bondage outfit of a straitjacket.
Then when they are helpless, start to play with them. You can be as nice or as cruel as you like.
Here are some freaky things to do to your boyfriend while he's all tied up.
Just tickle him. It's surprisingly sexy that is for some guys when they can't do anything to stop you.
Rub your feet in his face, or force your toes into his mouth. On this game, you can feed him some food with your feet, too, stomp on it until it's mashed up, then put some of your toes and shovel the mess into his mouth.
You can sit on his face too, with your bottom over his mouth and nose, or face the other way round so you cover him with your women's parts. Then force him to give you cunnilingus (there's no reason why you can't get some fun out of this situation too) or, if you're feeling cruel, don't let him breathe. Remember to let him come up for air eventually, though!
Make it His Turn to Swallow
If you want to take this game up a notch or two, you can put a mouth grip on him, so he can't close his mouth but has to swallow whatever you feed him. Now you can be a really bad girl and do some really dirty things. You can wee into it, spit in it, and put lots of really gross freaky things to do to your boyfriend in there too. Armpit hair (if you have any), pubes, toenails- whatever you can think of. It's probably a good idea to agree what's allowed before you play his game, though. Otherwise, he might want to get his own back when you release him.
Guess What This Is?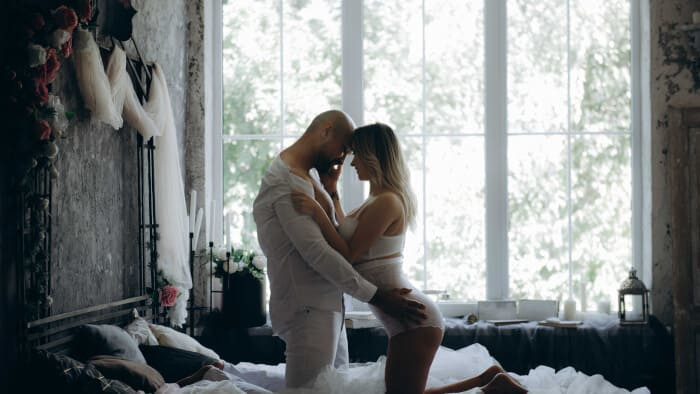 Blindfolds are a good game to play with him too.
Either tied up or - if you trust him - simply put a blindfold on him.
Then get him to guess what you are rubbing on his face. If he guesses right, perhaps you can reward him with a kiss or intimately stroking his member. And if he gets it wrong, punch him with a slap across the face or a whipping or a stroke from a cane. Just be sure to think up some good juicy rewards and punishments.
Poo - What a Stinker
Here are some freaky ideas for what you can rub into your boyfriend's face when he's blindfold. Objects can include shoes and boots - you can make him smell them too, for an extra clue. Panties, new or used, that you can place over his head, or if you want to be freaky, into his mouth. Socks, tights, or nylons are good too. If you want to play a really dirty game, you could push a used tampon into his mouth.
Parts of you that you can rub into him include your tits - or smother him in your cleavage. Rub your feet into his face. Hands and fingers, or push his face into your behind. If you are feeling freaky, you can give him an extra clue and fart on his nose!