How to Have a Threesome
If you have difficulty getting laid, the idea of a threesome may seem like an impossibility. However, you'll be surprised by how easily it can be achieved. By following the guidance presented in this article, you'll become a threeway expert and be well on your way to instigating threesomes whenever it's appropriate. We'll first discuss how to identify whether a woman is interested in threesomes, how best to initiate the act, and top tips for what to do during a threeway.
Three ways are intimidating and are still taboo, but this article will answer all your burning questions that you've been too afraid to ask.
Do Women Like Threesomes? How to Tell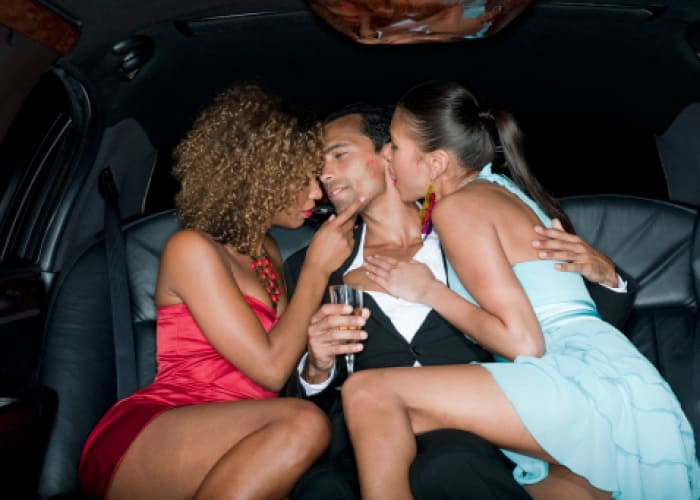 Do girls like threesomes? They may not openly admit it, but you'd be surprised at just how many women secretly fantasize about either joining in on the sex life of a couple or of opening up their own sex life to involve an additional member. The thing is, even although threesomes are as old as monogamous relationships, they are still taboo to talk about, and, even although your partner may desire it, she may find broaching the subject an incredibly awkward thing to do.
Your partner may also be worried about the potential repercussions of partaking in threesomes, such as developing feelings for the new sexual partner, sabotaging their relationship, or losing the friendship of the threesomes partaker. For all these reasons, the subject of threesomes is rarely mentioned by women – even if they secretly want it.
It is worth bringing up the subject with your partner. However, a study in 2016 found that around one-third of women have participated in threesomes or secretly want to – this is a significant figure and may leave you wondering whether or not your other half is hiding her sexual desires from you. So, how do you tell if your partner wants threesomes?
Luckily, there is a wide variety of tell-tale signs that your partner is interested in threesomes. Firstly, you've got to focus on her tone of voice when she's talking to friends – specifically, those who you suspect could be potential sexual partners. If your partner is overly flirtatious, speaks with loads of sexual innuendos, or, most promisingly, if she frequently brings up the topic of threesomes as a joke or a general point of discussion, it could be her subtly hinting at her desire to partake in one.
Another way of telling if a woman likes threesomes is how she talks about other women to you privately. If she frequently fixates on her friends' body parts – if she's constantly bringing up her tits, ass, etc. – in general conversation, she may be hinting that she wants a little more out of their relationship than just friendship! If, however, she is displaying signs of envying her peers' appearance, it's probably best to avoid the topic of threesomes.
Finally, if you and your partner are already quite sexually experimental, having threesomes could just be the natural next stage in your relationship, and you should feel confident in suggesting it. In this case, it may just come about organically. If you already openly discuss your biggest sexual fantasies, surely the mention of threesomes is just a few conversations away. Sometimes, all it takes is the confidence to ask your partner if they'd be interested.
However, if your partner is not displaying any of the above signs, it is recommended not to attempt to initiate threesomes, as it may just not be for her. As aforementioned, they can be awkward, uncomfortable, and if someone doesn't want to do it, you, of course, cannot force them.
Here's How to Initiate a Threesome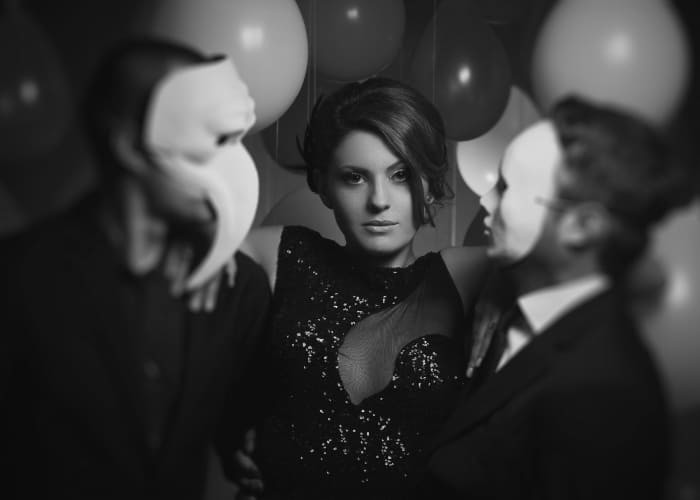 So, you've picked up on the signs that your partner or other women want to get involved in threesomes; all that's left for you to do now is initiate one. Seems like the most fun part, right? However, even although you've picked up on your partners' clues, and, presumably, you have both talked openly about wanting threesomes, getting the act in motion can be incredibly tricky and awkward.
Suddenly, you've got to account for getting an extra person in the mood for sex, as well as your partner, and you've got to do it simultaneously. This additional person changes a lot, as you've now got many variables to consider, including location, timing, and atmosphere. So what is the best way to have a threesome?
The location needs to be considered because you want plenty of space, and, for whatever reason, partakers in threesomes may want to keep it a secret, so you'll need to find a private place where noise levels can get loud without any repercussions.
When you want to initiate a threesome, creating the right atmosphere can be difficult, as it can be incredibly hard to decide when to begin. This is particularly difficult if the third member of the threesomes is a close friend, as you're going to have to stop being friends and start being lovers. This can be an intimidating threshold to cross, particularly if you are just interacting as normal beforehand. Knowing that you will be getting undressed together soon may create awkward undertones, making it impossible to create the necessary atmosphere for threesomes to take place.
Timing is closely linked to the atmosphere, as without the right atmosphere, it's incredibly difficult to pick the right moment to start.
So, to initiate it, the main thing is not to force it as best as possible. Try and treat the meeting, at least to begin with, as just a regular hang-out. That way, the right atmosphere will come about organically. No member of the party will feel awkward. A sense of normality may even get the rest of the party excited for the passion party that is due to unfold.
This can be helped by doing a seemingly normal social activity priorly. Go out to a bar, go to the cinema, or do something else you and this other friend would normally do. If it feels right, you can take this social event up a notch by treating it as a threeway date, that way, and the third party will feel comfortable knowing that you, as a couple, are ready to share your sex life with them.
Alcohol is recommendable, but, as always, drink responsibly. The last thing you want to do is get blinding drunk before partaking in threesomes, going too far, and regretting it the next day – or making someone else feel uncomfortable.
Lastly, be sure to consider how best to make the location you settle on as comfortable as possible for all involved. Perhaps choose a venue where all three members have been before to be comfortable with their surroundings.
What to do During a Threeway
So, your initiation has worked – things are underway, you and your two partners are getting undressed, and it seems as though the sexual stuff is about to start. The main thing that matters, from this point onwards, is that the three of you stay on the same page. Failing to do so could leave yourself or one of your partners feeling excluded and as a bit of a third wheel in the scenario. So how to have a threesome that satisfies everyone? Don't forget that you've got two women to entertain, and it could be wise to make sure some form of balance is maintained during the threesomes. Although there is only one of you, you've got to leave anyone, including yourself, feeling excluded during the threesome.
Especially during your first threesomes, bearing this in mind can be difficult. You're used to it being just you and your partner, but now, suddenly, there's a third member that needs to be kept entertained. You may find it to be difficult to disperse an equal amount of sexual energy to both partners and may tire you out, but failure to do so, in most cases, will turn the atmosphere sour and will inspire jealousy in the partner who is being left out.
In terms of the sexual acts themselves, it could be a good idea to define boundaries before the threesomes. You don't want to put too much pressure on people to perform extremely kinky acts in a threesome situation if they had not mentioned performing the act before the threesomes started.
Just like during normal sex, you should communicate with your partners during the threesomes to make sure that they are enjoying and are comfortable with everything that is taking place. Don't get too confident – just because the third party agreed to the threesomes doesn't mean that anything goes. Be sure to keep an eye on the level of pleasure the other members are experiencing to avoid making things uncomfortable or making a partaker feel embarrassed.
Here is what to do during a three-way: be sure not to jump right to the kinky stuff right away. Just like in normal sex, be sure to tease your partners by kissing them, feeling them up, and doing a bit of foreplay. Giving oral or fingering can get things moving in the right direction and help the three of you tune in to each other's sexual mindset. Sex toys can also serve a valuable purpose during threesomes, as you can penetrate both your partners at once – particularly with the aid of dildos and vibrators.
It's also important to know what to avoid during threesomes, which includes avoiding being an attention hog yourself – if your significant other and the third member of the threesomes are getting into some good lesbian action, don't barge in and interfere. You've got to be accommodating to the fact that things might not go your way, and it might be you who feels left out. If this is your significant other's first foray into same-sex lovemaking, you may need to provide plenty of space for your two partners to explore one another. This can even be incredibly gratifying for you, as seeing your partner being penetrated by another is a huge turn-on for some.