Best Places to Hookup in a Car
Are you tired of the typical bedroom closed-door romp and want to spice things up between yourself and your partner? Do you want to fulfill your fantasy of going at it in a public space or want a quickie somewhere away from home? It is okay to seek out more exciting alternatives to spice up your love life, and going at it in the car is a good way to start this journey of fun adventures.
Apart from changing sex positions when you have sex, you may decide to give your traditional bedroom activities a different complexion. One of these is doing it in the backseat of your vehicle.
While this is a daring and exciting location to explore, you can't just get into your car in an open parking lot and have sex or do so just anywhere. Else, you may get into trouble. Why? Because there are laws in certain areas that prohibit public nudity.
So, how do you find good places to hook up in a car, away from the prying eyes of passers-by or security cameras? This article lets you in on some secrets.
Secluded Places to Go Parking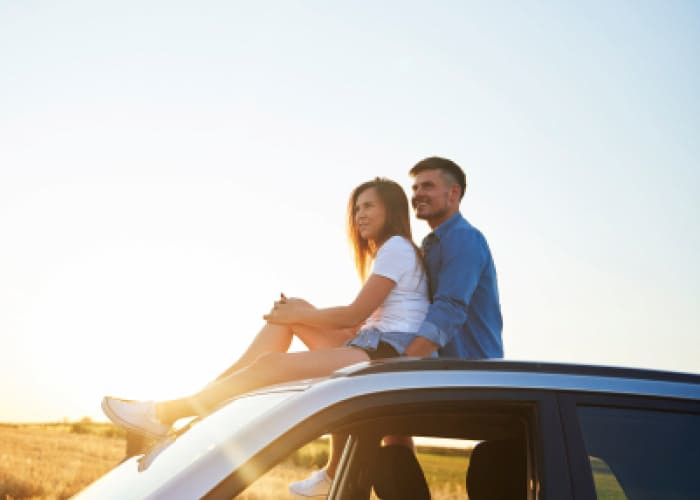 You are guaranteed no privacy to hook up in a car if you reside in very busy streets or bustling cities. However, it's the opposite if you live in a quieter part of town or more remote towns distant from the country's capital. In smaller towns, it's easier to hook up in a car. How do you get yourself the privacy you crave? Here's how
If you stay in a small town with a lake or river, you've got yourself a serene location to stage a car hookup. At certain times of the day, only very few people will dot the lake's environs. At this time, you can take time out to organize a picnic and set your partner in the mood for an amazing car romp.
Staging a memorable hookup in a car can be a little trickier for folks who live in a bigger and busier city. There may be no way to get the privacy you so desire other than getting down with your partner in your lovely sedan car at nightfall. At night, parking lots are sparser and more secluded.
You may also choose to drive out of town and into the woods. The woods aren't as scary as you might think. They have a lovely shade with colored canopies to make your hookup in a car a memorable experience. Keep in mind that the goal is getting a private location, not a totally deserted area. Going for the latter could make you a character in an adventure movie turned horror.
Considered driving to a quiet neighborhood within your city? They afford you privacy to hook up in a car too. Don't just be creepy about your movements. Make loud noises or use your headlamp indiscriminately. If you do, you might have the neighbors calling the cops on you in minutes.
For a more thrilling hookup in a car experience, choose a drive-in cinema for your devious experience. Granted, it might be a little too public compared to the others. But then, the fear of being caught can make a hookup in a car adventure more fun. The caveat is that you are less likely to get caught if you use tinted windows and your car is a little soundproof. Just don't get the car in too many gallops or rocker motions when you and your partner are in the heat of the moment. Or else, you might get a few necks turning in your direction. This form of hookup in a car adventure may not be planned. If you ever drive into a cinema and get a naughty look from your partner, you can quickly cook this up. Experience shows that the best sex moments were never really planned. They just happened.
Places to Make Out in a Car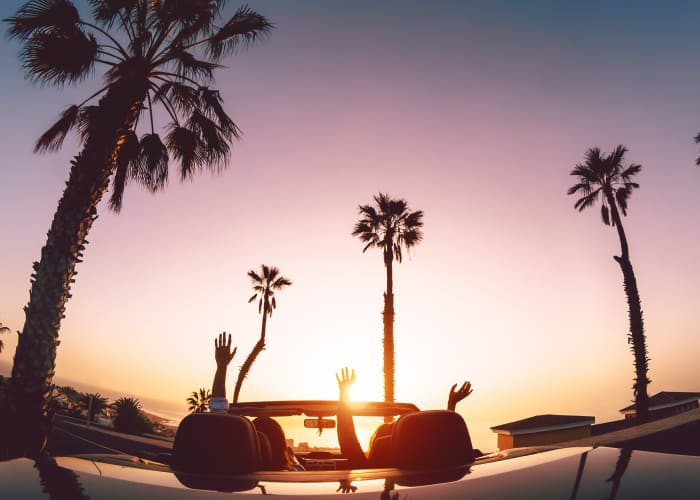 To begin with, you can't get down on your partner or hook up in a car while on transit. Our favorite romance movie stars may make this look ideal and worth being a part of our bucket list. But it should not be. Going through with this is only a recipe for a serious car crash and long months in the hospital. Instead, you can caress your partner's thighs or nibble on their ears to get them in the mood before you arrive at your favorite secluded area.
Want to tickle your partner's sexual fantasies? Try these places and get your partner thinking and musing about you all day at work and on the weekends. These are the best places to hook up in a car.
Underground parking lots: While the parking lot right in front of the convenience store will be jam-packed with shoppers, underground parking lots offer a lot more privacy for a hookup in a car. Of course, occasionally, car owners may drive in and drive out, but the area is still reasonably private to explore each other's bodies. For the best experience, use one with a dim light.
Parks: Not those with the kids on swings. We mean state parks, national parks, or wooded areas in general. The tall trees, green grasses, and sounds of the forest are a recipe for heightened romance for the perfect hookup in a car look. These locations offer much-needed seclusion and charismatic scenery. The woody scents are also unrivaled.
Outside a party: Another great spot to go at it with your lover is outside a party. If you're attending the party and there are no rooms available or don't want anyone to barge in on your lovemaking session, then outdoors is a good place to get through with your sexual fantasy. The odds are that the others are minding their business or have taken too much booze to pay too much attention to what another couple is doing around them. Still, you should roll up your windows in case a creepy follower is trying to get a glimpse at you two. Outside a party is a good place to start if you're looking to hookup in a car
Abandoned parking lot: This could be in front of an abandoned building or a deserted parking lot in a public place. Either way, empty open-air parking lots are a great place to get frisky and hook up in a car. You won't need to worry about raising your brows or inviting anyone's curiosity. An abandoned lot is a convenient secluded place to go parking if you want privacy while having a good time.
Lookout spot: If you live in a city that has a lookout spot, then you have the most romantic location to stage a hookup in a car. Lookouts give you a full view of your city from above. Combine this with starry nights, and you have not only a private haven for your hookup in a car but also a slice of paradise.
Haven't considered the lookout locations in your town yet? Check them out with your partner, and just maybe, you may find one that'll become your secret spot. Hook up in a car today for a dream frenzy adventure.
Places to Make Out During the Day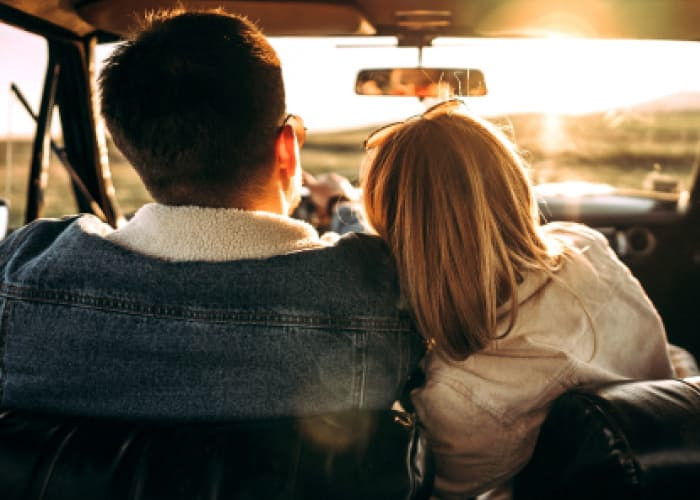 If you cannot wait for the cover of the night and don't want to hook up in a car, what you need to do is hide in plain sight. If you're an exhibitionist and don't mind others watching, then the mall is just fine. But if you need secluded daytime spots, then these ideas are for you.
The bathroom: Not romantic, is it? It isn't only when it's a public bathroom, and you're struggling not to gag. A bathroom in a friend's home or your parent's house with your lover is just the perfect way to steal away from a gathering and make out.
A movie theater: Not a movie everyone's running to see, of course. Pick a movie many people won't be seeing, get a spot at the back with your partner, and you will get a spicy makeout session you won't be forgetting anytime soon.
Empty hallway: Making out in the hallway while everyone's in an apartment or distracted is not only hot but daring, especially if you don't want to be seen or caught. It'll give just the right amount of adrenaline rush to make it more exciting.
During a picnic: If your town has parks, getting a secluded spot won't be hard. This is a sweet location to make out with your lover. It's romantic and should stir some feelings.
At the beach: Beaches are good makeout spots. The beauty of the waves and the sound of the sea adds to the experience. If you have a private area on a beach, you can even take it a step farther and go all the way.
An elevator: Making out in an elevator is fun, intense, and exciting. Someone might see you, or you may get to your stop, but that only makes the seconds before that much more intense.