Kinky Pick-up Lines Are More Effective Than You Think!
Looking for the best sexual pick-up lines is no longer a challenge as you're close to knowing the best ones! The overused old jokes are outdated, so continue reading to discover new dirty pick-ups for the various situations and scenarios you may find yourself in! Whether you are at the office, a coffee shop, or even the gym, there are endless perfect cheesy lines you can use to guarantee you a hot night with any dirty date you want. The setting is no longer a barrier, thanks to us. Read on to discover saucy tips to seduce others - no more complications in your dating life!
Is It Time For You to Make Your Pickup Lines Seductive?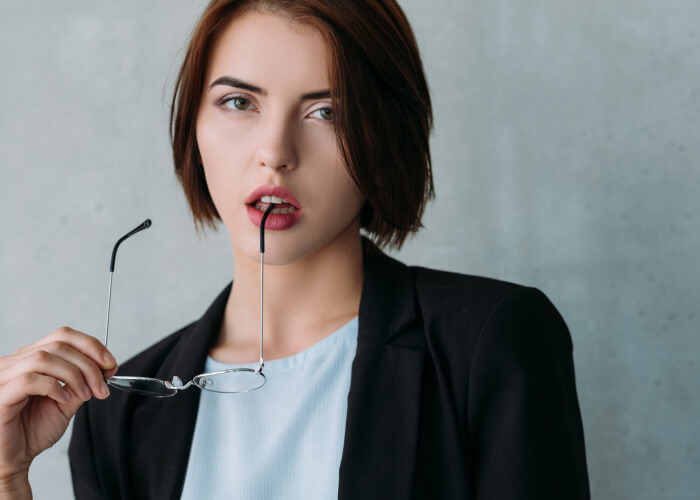 Unfortunately, seducing attractive people around you can certainly feel like a challenge. However, when you know amazing kinky pick-up lines, you can't go wrong.
The hot colleague can get the blood pumping, but where to channel this energy? Our pick-up lines will aid in your efforts to get naughty with co-workers. Make your sexual desires known with these lines!
"I can give you quite the drilling"- Use this line for a casual yet subtly dirty way to grab someone's attention.
"I prefer a hands-on approach?"- This is flirty and bound to get people blushing.
"Shall we debrief"- Lines like this are classic and simple for a good reason; the double meaning and wordplay are guaranteed to get them thinking about what you meant and what they want!
Using sexy pick-up lines on hotties in the supermarket may seem like a daunting and impossible task. However, you should never underestimate how sexy you can make an ordinary place when you actually know what to do. Try these various lines out next time you're at the store!
"Quite the line, I'll check you out instead"- This is flirty and also has added sexual humor to make anyone on the receiving a smile.
"Nice melons!"- Cheesy pick-up lines for guys like this are bound to bring out her smile and laughter. There's nothing hotter than a sense of humor. Clearly, lines don't have to be complicated to be sexy!
"Excuse me, can you help me handle my meat basket?"- You can use this line or spice it up a bit. It's one of those lines that never gets old!
As the gym is constantly full of attractive people and heavy sexual tension, It's the perfect place to try out new kinky pick-up lines. Whether you want a dirty one-night stand or casual hookup partners, try these lines next time you want a workout partner for home!
"Oh, you like fitness? How about I try fitness you in private?"- This dirty play on words has a perfect unexpected shock factor and is bound to help you get the kinkiest girl's attention!
"The bike burns a lot of calories, but I'd prefer to ride you!"- This works on guys and girls, which makes it perfect for whoever you want.
Now, when you've read all the seductive lines for any occasion, you can go try them out on the next hotties you meet wherever you are! A lot of pick-up lines can be changed and used in different situations, so pick your favorites and attempt to spice them up even more!
Try Out Our Dirty Pick-Up Lines For Girls to Use On Guys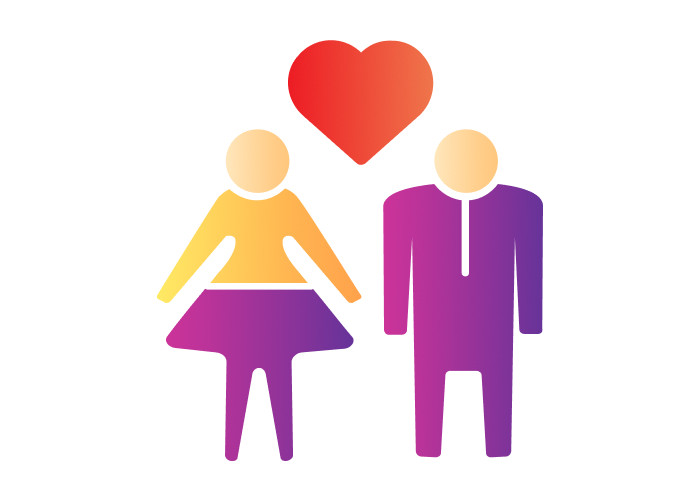 Previously, girls have struggled to pick up hot guys purely because they struggle to know what lines are best. This becomes a thing of the past; discover all sorts of nasty pick-up lines to use in guys wherever you want!
One place that's surprisingly full of hot guys is the supermarket; the intimidation of the supermarket inhibits women from making a move. If you're one of those women, don't worry, some of the best food-related pick-ups are here:
"My hands are freezing, and I know a place I can warm them?"- This line is perfect to use on hotties in the fresh or frozen aisles. It also works outside!
"There 's only one sausage on my mind!"- Follow this with a cheeky wink, and you're bound to get the guy's attention!
"Do they sell paper towels here? Because I'm super wet!"- All the best dirty pick-ups are straight to the point and lack subtlety just like this!
The gym is also the place known to be a hotspot for hotties. Take a moment to admire the view before you make your move. Guys like a little attention, occasionally. Next time you're at the gym, use these sexual lines to get the attention of any hottie you want!
"Wanna see how flexible I am?"- This line is effective at getting you laid for one simple reason, when men think of flexibility, their minds go straight to sex!
"After you've rubbed that machine down, is it my turn?"- Naughty and flirty lines like this definitely make men do a mental double-take while wondering if you meant to turn them on!
"Can you spot me while I squat?"- Anyone in a gym knows that squatting does not require a spotter, so this pick-up line is an extremely obvious way of telling a guy to look at your butt.
Don't discredit cheesy pick-up lines too quickly. They're surprisingly versatile and handy to know! Whip these out when you need to impress.
"Nice package, let me unwrap it for you"- A classically flawless pick-up for a good reason; it's effective, and adding in a cheeky smile is bound to get him feeling hot!
"I'm easy, and it seems like you're hard"- This dirty pick-up line is obvious and cheeky, which makes it perfect. If you're brave enough, give it a try next time you meet a man!
"Do these seem real?... Wanna check?"- Men admire a good rack from afar, so pulling their attention straight to your breasts is guaranteed to make them feel hot, let alone asking them to inspect them closely.
Implement These Pick-up Lines For Hot Girls to Get Success!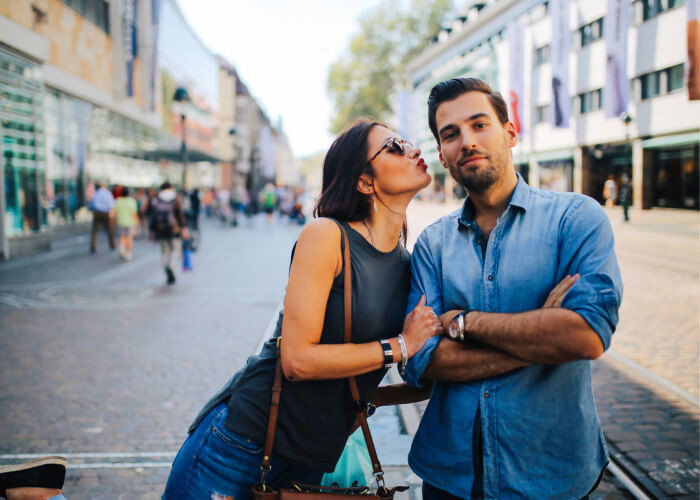 There are sexy pick-up lines, and then there are pick-up lines for hot girls. They're actually slightly different: when a girl is super hot, the pick-up lines always need to be equally as sexy. Fret not; these pick-up lines are bound to work and get you the perfect hottie.
The workplace can be a sexy place if you're able to bring the heat. Some of the dirtiest pick-up lines involve everyday office items, language, and situations; these are good examples:
"Nice work on the spreadsheet... I've got something better you can spread"- This line is equally naughty and seductive whilst also adding in casual office banter!
"Gossip is you're bad in bed; I'll help prove them wrong?"- Complicated lines like this may initially seem like an insult, but once they realize you're flirting and offering casual sex, it's perfect!
"As a human, I'm pretty resourceful, wanna see?"- Flirty lines like this shouldn't be underestimated; they're a dangerous combination of subtle and cheeky!
Unfortunately, going shopping can be a boring activity, but when you're armed with hot pick-ups and jokes to turn people on, it's exceedingly less dull and more exciting. Say goodbye to awkwardly trying to start conversations with hot strangers with these kinky pick-up lines:
"Candies isn't the only sweet thing in this store"- It definitely speaks for itself! Closely followed by a cheeky wink, this pick-up will get you any man you want!
"I bet nothing in this store tastes better than what I'm thinking of"- Dirty, mysterious, and sexual, it's perfect!
"This scarf looks great on you, but I guarantee my thighs would look better around your neck!"- Often, the amazing pick-ups involve throwing away mystery and getting straight to the sexy point!
It's always handy to know place-specific pick-up lines; It's also good to have pick-up lines you can use in various kinds of situations!
"Nice shirt, it would look great on my bedroom floor"- This obviously suggests a lot without saying much; keeping it short and sweet makes it perfect!
"Do you ride horses, because you could mount me any day"- Talking about mounting is easily the hottest and quickest way to imply something sexual!
"I was watching erotic stuff all night, and I've seen an actress who looks just like you. Weren't you starring in this kind of hot movies?"- The extremely high risk, high reward pick-up lines make the coolest and sexual among us blush!
Now you've discovered a variety of perfect pick-up lines for hot girls, what're you waiting for? Get flirting, bust out the pick-up lines and bring home the hottest single.