The Best Tips for Safe Online Dating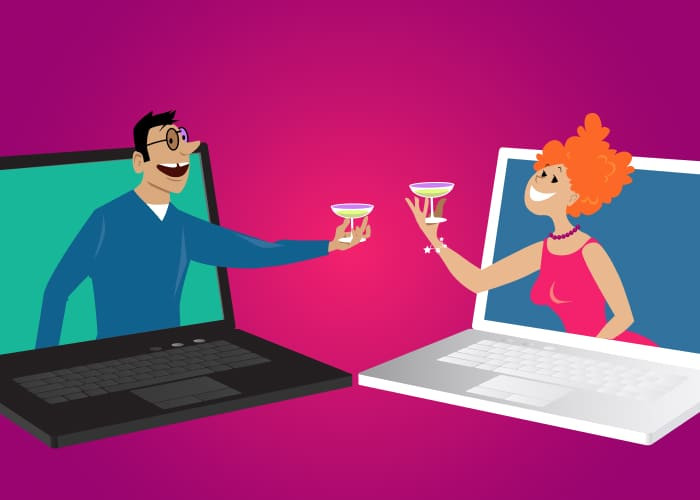 Online dating is the fastest growing way to meet people. In fact, over 40 million people in America alone are currently signed to one of the many popular dating sites. We understand the appeal. One of these services could help you find your future husband or wife. Maybe you're more of a casual dater – these sites are a breeding ground for light-hearted flirting and short-term flings. No matter who you are, you're bound to find something you're looking for on your favorite dating site.
But these sites should also come with a warning. You're bound to run into unsavory individuals or scam profiles once in a while. We have come up with some rules for online dating safety. Stick with these tips, and you should be able to enjoy dating sites without any hiccups.
Check out the rest of the article below.
Our Internet Dating Safety Tips Advice
Never give out your bank details
This should go without saying, but you would be surprised just how many people fall for online dating scams. For most dating sites, you need to sign up to a premium membership to enjoy full access to the service. This is usually conducted on a dedicated part of the website domain, which is both secure and confidential. Once you set up your subscription, you won't have to make any additional payments.
As such, you should never pay anything else into said matchmaking service. Some users may message you posing to be an admin member. You may also get scam emails from accounts pretending to be your dating site asking for you to resend your bank details for verification.
The bottom line: don't give your financial information to anybody, no matter how convincing they seem. When in doubt, send an email to the dating site via their "contact us" page.
Your safety is top priority!
Never meet somebody in a private place
This rule may be the most crucial in our online dating safety tip guide. Online matchmaking is a great way to connect with new people and get to know them before meeting them in person.
But here's the thing: people can pretend to be something they are not when they are hiding behind a computer screen. They can seem charming and genuine – until you meet them in person. If somebody asks you to go to their home straight away, you should decline. If you like them, suggest meeting in a local bar or public place. This way, you don't have to deal with an awkward situation if they don't turn out to be who they said they were online.
Meeting people online can be a dangerous. Organize a first date somewhere with lots of people. If everything goes well, amazing. If it goes pear-shaped, you can make an easy getaway without major repercussions.
Always let somebody know where you are going
This safety tip should go without saying.
Whenever you arrange to meet somebody, let a close friend or someone your trust known exactly where you are going. It's also a good idea to message them if your plans change, so you don't worry them if you don't come home that night. This may seem like an overly-cautious approach to dating, but it could make the difference between a dangerous situation and getting home safely.
You should also give them a text if you need a phone call to get out of the date. They can pretend to be your sister and say there is a family emergency. This way, you have an excuse to leave the date without any questions. Then you can end things with the other person online.
Remember: you are not obliged to continue with a bad date with somebody out of politeness. If you feel uncomfortable, you can end the evening whenever you want.
Are Online Dating Sites Safe?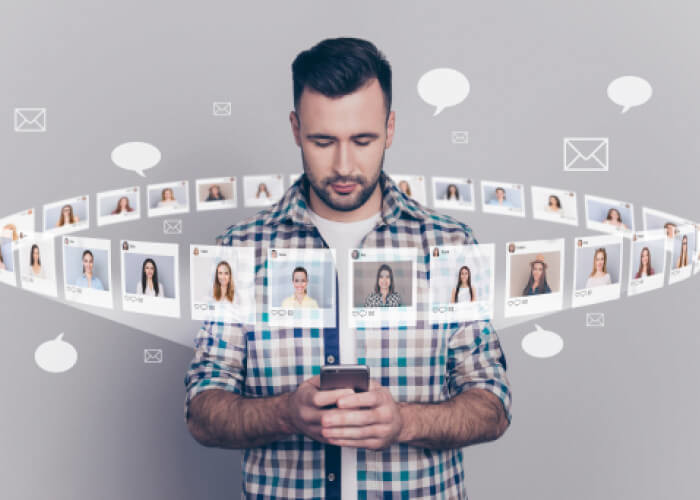 For the most part, online dating sites are one of the safest ways to meet a prospective partner. They provide a buffer in which you can really get to know somebody. You are afforded the opportunity to think before you speak, which make them an excellent service for those who are anxious… or if you have a tendency to blurt out the first thing that comes to mind. If you keep our simple rules, you should enjoy the best dating experience of your life.
Get to know the person well before you meet them
As we have just said, online dating is a great way to get a feel for someone before you commit to meeting them in person. If they are worth your time, they'll be happy to spend a while sending messages back and forth.
You can ask questions and test the water. If you're truly compatible, you'll be able to hold long online conversations without trying too hard.
This is also the perfect chance to see how much they respect you as a person. If they don't get pushy, they are more than likely trustworthy. However, if they start to get demanding, you may want to reconsider whether it's a good idea to meet them in the flesh.
Never give out your address
Trust us – you don't want any unsavory people knowing where you live. This goes back to our previous tip about never meeting them in private. You seriously jeopardize your safety if you agree to meet an online friend somewhere private – even more so if you let them come to your place.
Sure, this may work out for you. But that is not the way these things always work. Your home should be your safe space. If things go sour, you don't want a stranger knowing where you live. This can lead to an undesirable situation, which may result in police intervention or even restraining orders.
If you want our advice, book a hotel if you're planning to get casual with somebody, at least until you get to know them well enough.
Only use reputable dating sites
Before you sign up to a dating site, we strongly recommend doing some research online about its safety. You can find reviews for pretty much every matchmaking service in the world. Take a little bit of time to figure out which one is safe right for you.
Many of these sites offer different things. For example, eHarmony is perfect for long-term romance. Tinder is better for casual hookups. Unfortunately, there are plenty of dating sites which are only set up to take your money. Luckily, these services are not immune to the ire of reviewers and well earn a bad reputation through word-of-mouth.
These dodgy sites are usually full of fake profiles, so much sure you steer clear if you don't want to spoil your online experience with services that are far from safety.
Safety Tips for Meeting an Online Date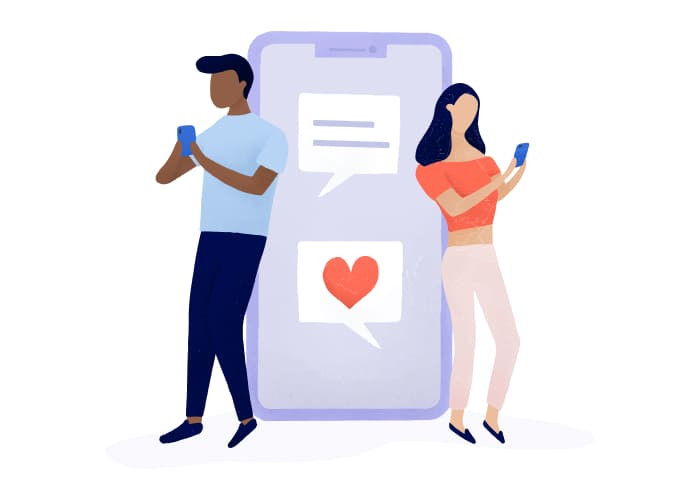 Don't get liberal with your personal information
Similar to not telling them your home address, you may want to keep certain details about your life to yourself, that's just basics for safety dating online. You don't know what this person is like just yet, so it's probably not a good idea to tell them where you work or where you like to go for drinks with your friends for the sake of your own safety. The more an online stranger knows about you, the less safe you are if they turn out to be a total psycho.
This is not true of all people online, but it's better to keep your wits about you to yourself for that feeling of safety online. Speak in generalities and keep your cards close to your text until you are certain and feel safe you can open up to somebody online. If they are not as genuine as they first seemed, you'll have dodged a very dangerous bullet. If things go well, then they won't mind that you were a little cautious to start.
Technology is your friend – video chat first!
One of the safest ways to check somebody is legitimate online is by going on a video date first. Dust off the webcam and wear your best outfit, then head over to Zoom and get to know each other a little better. That's probably the greatest way to ensure safety for dating online.
Not only do you eliminate any chance of being "catfished" online by an untrustworthy individual who is using a false profile image, but you also get to test the water and see if the conversation flows when you haven't got the luxury of instant messaging to help you think about your answers. This may not occur to some people, but we highly recommend video chats as the step before agreeing to meet somebody in person.
This might be the most underused piece of online dating safety advice of them all.
Try the Google Voice Number app
You may not feel comfortable giving out your phone number straight away, and you shouldn't, it is common sense, and common sense is known to ensure your safety. Using an app like Google Voice Number lets you speak with somebody on the phone without giving them your real number. This is perfect if you aren't comfortable with a video chat but still want to take the fledgling relationship to the next level.
These apps also let you block somebody if they make you feel uncomfortable, which bring us to our next point – don't be afraid to block somebody on the dating platform if you don't trust that they are genuine. This stops them from being able to send you messages or check out your profile. You can also report a member if they seem untrustworthy or threaten you in any way. This is a quick way to ensure a user is removed from the dating site and your safety along with many others who otherwise might've fallen victim to them.
We hope we've given you some useful information to ensure your online dating safety. After all, everybody deserves to find love and romance, but it's not worth putting yourself in danger if you can help it!
Stay safe and have fun!