The Rules Of Online Dating Worth Knowing
Online dating provides singles with more than traditional dating offers. However, because singles and users have a keyboard and distance between them, it can leave members feeling as though they can behave how they wish. However, online dating requires a certain approach and understanding, whether it's chatting with singles, browsing profiles, or creating your own. It's a virtual world whereby interaction still becomes the single most important element of meeting people. Therefore, setting the tone and behaving the right way will ensure you impress and increase your chances of meeting the right people.
Online Dating Messaging Rules – The Point to Start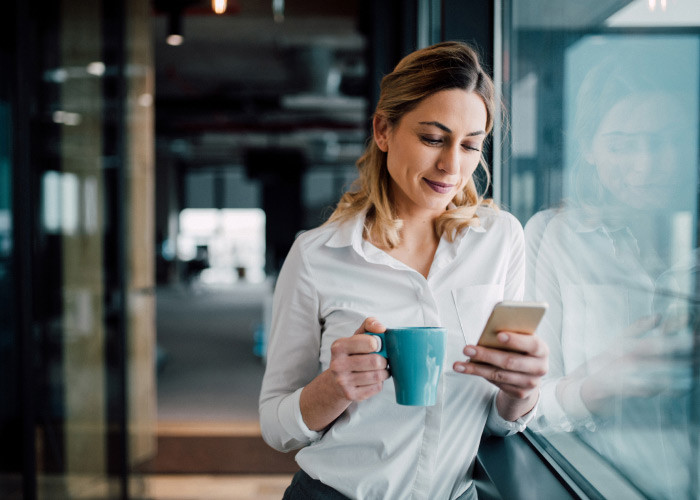 Begin By Being Honest
Looking for love online requires singles to adopt an approach that's similar to one they'd adopt in the real world. While some people choose to bend the truth when meeting in person, there's little to gain in doing so. One of the top internet date tips is to ensure you remain honest at all times. Don't lie about looks or your job because the truth eventually bubbles to the surface. If you're conversing with someone who you're attracted to, remain honest and open because that'll set your relationship on the right path. Nobody wants to feel cheated when connecting with new people online, so give yourself that chance of getting things right from the beginning.
Don't Come Across As Creepy
One of the rules of engagement in online dating involves keeping things normal. Just because the virtual world keeps you apart, it doesn't open the doors to strange behaviors or requests. Sure, being attracted to someone is the whole idea behind meeting people online, but being creepy and strange won't win them over in reality. You'll need to be yourself and remember the end goal, which is to eventually meet in person. Let the conversation unfold naturally and engage with singles with conviction but sincerity. Don't dive in and ask for nude images or what their favorite position is in the bedroom; that's way too weird. Keep it simple, keep it straightforward, and everything will fall into place.
Keep it Natural
It's crucial to remember that messaging online is akin to face-to-face conversations. Therefore, adopting the same approach will set you up well. Keep conversations lighthearted, and don't be tempted to veer off course because that'll end up like a car crash experience. Ask normal questions about their life, their hobbies, their job, and what they enjoy doing. Let the conversation flow and take its natural path. It's about giving yourself the opportunity to discover more about each other without it feeling unnatural. Sure, keep it flirty, and if things feel right, you can even drop some naughty lines in there but remember to keep it clean.
Don't Push for More
Sometimes, coming across as keen can cause others to feel uneasy. Of course, the main aim is to find love and romance, but pushing boundaries and pressing singles won't get you the main prize. Even if the other person comes across as open and ready for more, don't assume. It's safer to feed off their responses and tone, while silence is also good. If they don't respond to messages for a few hours or even a few days, don't go chasing. This will make you look like a control freak. Just allow the messages to create tension, especially if both of you are connecting and enjoying your online company. Flip the situation on its head and think about meeting someone who pushes you. Would you stick around? Probably not, which means that online messaging etiquette is hugely important when chatting online. Play it safe, read the signs, and everything will fall into place.
Want Success? Understand the Rules of Internet Dating First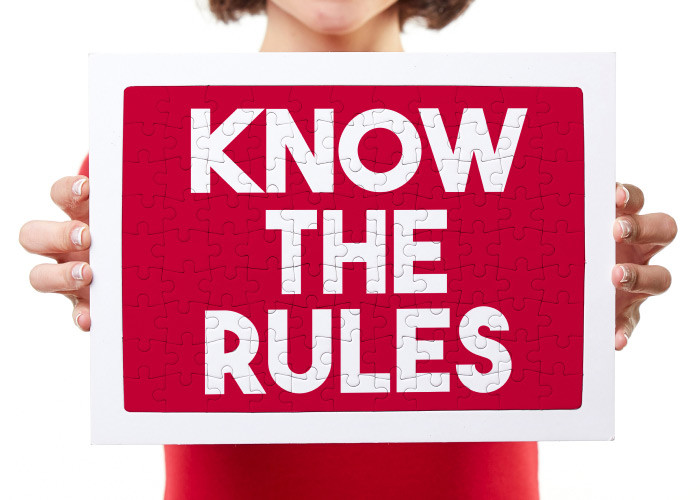 Understand What You Want From the Experience
Don't step into the world of online dating without a clue of what you want. Understanding exactly what interests you and the person you're keen to meet will create clarity and simplicity. Maybe it's casual dates? Perhaps you're looking for love? Even marriage might appeal to you. Set out your intentions from the beginning, and you'll be able to narrow down your search and meet the right people. With your mind in the right place and by sharing what you really want, people contacting you will be more likely to be the right match. Spend time searching for the right people instead of keeping an open mind.
Your Profile Has to Be Right
Where's the use in having a profile that suggests one thing only for members to find out that you're completely different? Spend time considering your profile and what should be included. Surviving online dating and finding success involves adding all the important details to your profile. If you're witty, that'll come across in your profile. Tailor your profile to your needs by explaining what you're looking for and who you want to meet. Include your hobbies and interests as well as your characteristics, so singles don't have a surprise when they meet you!
Real Photos. Real Success
While online dating is initiated virtually, one vital part of internet dating etiquette for women is the photos. Sure, everyone wants photos that show themselves off in the right light, but often, people try too hard or even add some cheeky younger images. The trick is to choose images where you're smiling, laughing, and even some that showcase your personality. Ensure they're recent and come across as real. Photoshoot images probably won't cut it, so keep them natural, honest, and let members see the real you.
Don't Be Shy
Every person is unique, and everyone possesses different characteristics and personalities. Shy people will often struggle to date in a traditional sense, explaining why online dating works so well. However, being shy won't work in your favor. You've absolutely nothing to lose by breaking free and exploring the freedom of meeting people online. There's nothing to lose, so browse profiles, send messages and connect with people. Online dating provides a unique environment that creates an equal playing field for everyone. When traditional dating, singles can feel pushed out by other singles who ooze confidence and self-belief. This isn't the case when dating online. All you've got is your profile, photographs, and messaging, so you're free to be considered the same as everyone else.
When You Feel Comfortable, Meet Up
While it can feel easy chatting and flirt online, if there are feelings there, it's time to arrange a meetup. Sending messages back and forth can lead to your connection fizzling out. The aim is to strike while the iron is hot. So, once you feel that the chemistry is there, suggest arranging to date in person; after all, it's the reason why you've turned to online dating.
The Rules of Online Dating Etiquette - What Really Matters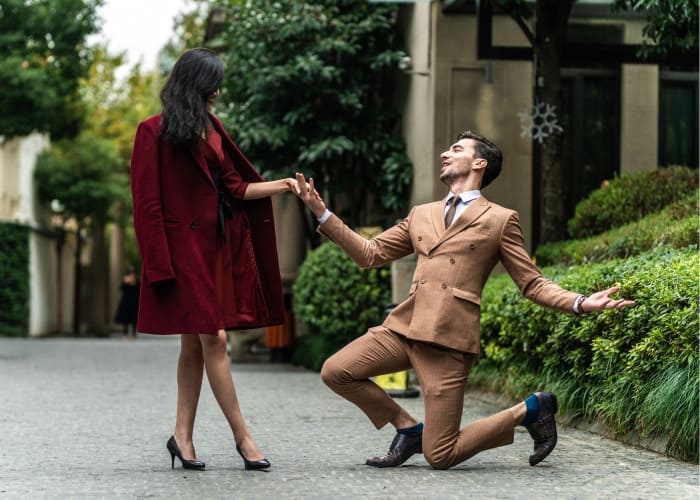 Give People Time to Respond
You might be someone who keeps their finger on the pulse when dating online, but everyone is different. Sending that first message or the 100th message might seem daunting but don't expect an immediate response. Online dating messaging etiquette dictates giving people several hours to respond, so don't feel the urge to send a follow-up message. Don't assume the individual isn't interested but sending a second message is more than likely going to force the individual to feel as though you're desperate.
Respect Privacy
Sure, most online dating platforms keep things safe and secure but don't give too much away. Keeping your personal details private will ensure you don't come across as desperate. Furthermore, don't expect singles to open up either. Asking them for their name and workplace or other personal details can leave them feeling intimidated. Any information that singles share should be volunteered by them. Remember, online dating provides a simple environment where you can meet people. Only once the relationship has progressed to a certain level should personal details be shared.
Take Your Time
Some call it rushing, others call it being pushy, but we call it taking your time. Naturally, you've signed up to meet someone, but Rome wasn't built in a day. That first person that comes along won't necessarily be the one. Of course, they might be but take your time to learn all about the people you meet. Online dating provides a unique opportunity to meet people by removing the awkwardness and pressure associated with traditional dating. So don't rush things and establish a relationship with people before considering whether to meet.
Accept Rejection
As mentioned, not every person will be the perfect fit. This works both ways, which means rejection is still part of the experience. While spending time chatting with someone and learning about them, you could feel as though things are going well, then suddenly they inform you that you're not right. Initially, rejection can feel tough but remember, the volume of singles looking for romance online can help you find more matches. Unlike traditional dating, where you might spend hours chatting someone up only to be blown away, online dating makes it easier to start again. Learn from rejection and move on and don't take it personally or react angrily with the individual.
Remain Polite
Politeness goes a long way when interacting with singles online. Respect is another characteristic that shows singles you're true and honest. Whether you're responding negatively to a request or handling rejection, being polite can help you to stay true, and you might find that it reignites that spark with that person you've had your eye on!