How to Succeed at Speed Dating
Are you sick and tired of trying online dating and never managing to meet somebody? Do you hit the bars and clubs in your area, only to come home without a girl's number? Are you unable to remember the last time you went on an actual date with another human being?
If you answered "yes" to one or all of those questions, you may want to try speed dating in the near future. Here is a speed dating tip, this is a nifty way to meet new people and get back into the dating scene in a fun and relaxed setting.
But before you sign up to your next local event, you should probably check out our speed dating tips for success in your love life.
Carry on reading for all the info!
Speed Dating Tips for Women and Men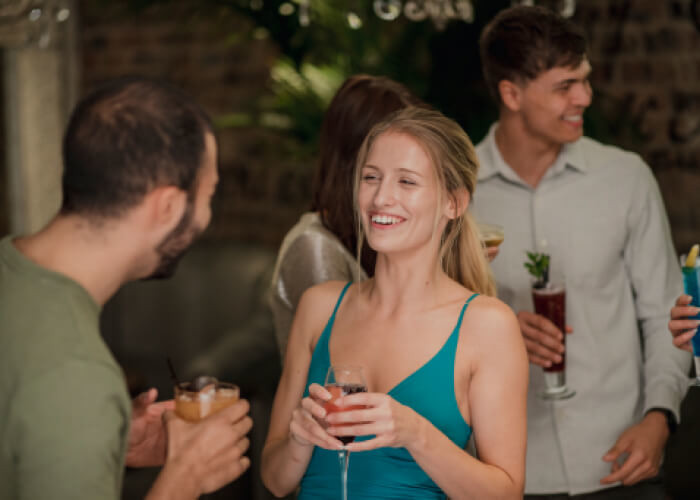 Whether you're a man or woman, the same tips apply. Make a good impression and try to bag a follow-up date.
Don't lower the mood; stay upbeat and positive
Obvious speed dating tip: you only get one chance at a good impression with one of your fellow speed daters. As such, you don't want to come across as a party pooper. Make sure you have fun conversation starters and something nice to say about yourself. Don't spend your allotted time complaining about your job or the weather or how you cat keeps missing the litter tray when she needs to do her business.
You want to seem like a happy person who sees the positive in things. Nobody will want to go on a date with you if you come across as miserable. You'd be surprised how many people make this mistake when they meet somebody. Do yourself a favour, and don't be a total drag by not following provided speed dating tips!
Wear your best outfit – dress to impress!
This tip goes without saying, really.
If you're wondering what to wear to go speed dating, follow this simple piece of advice: wow them with your outfit.
This is the first thing people are going to notice about you when they sit at your table. Take plenty of time to go through your wardrobe before the event and pick something which truly dazzles. If you're not sure what you outfit looks best, ask the advice of a fashionable friend – preferably a female friend (we all know men have no fashion sense).
You don't want blind people with your hideous top – although that could be an interesting conversation starter. Go for something which shows off your best attributes. If you have toned arms, go for something with short sleeves. If a certain color brings out your eyes, make sure you wear it.
And if you're not feeling anything in your current collection, this is the perfect excuse to go shopping for new clothes.
Make sure you're having a good hair day!
Okay, story time!
The first time I ever went speed dating (the first of many), I thought I was the funniest guy in the room. Every other single would laugh at all my jokes, even though I never usually garner that sort of reaction with my friends. You could forgive me for thinking I was forging connections left, right, and center.
Then I went to the bathroom and looked in the mirror – only to see I had the most enormous cowlick arching over my head like the McDonald's logo. Needless to say, I went home without any phone numbers.
Now for the tip to you avoid such emberessment. Do yourself a favour and check your hair before you leave your home. Then check it again when you get to the venue. You only have a limited time to wow the other speed daters. Don't let your hair ruin your chances!
That being said, if you're having a good hair day, it could make all the difference!
Must Know Speed Dating Tips for Guys and Gals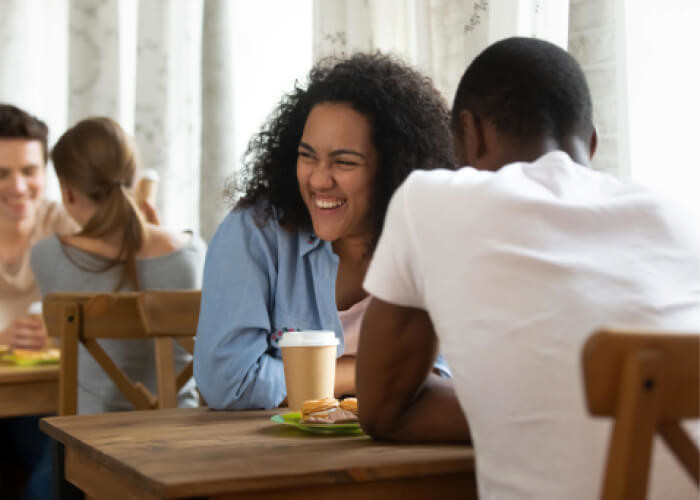 Rejecting is part of the game
If there's one thing you need to know before you go into any speed dating event, it's that rejection is all part of the experience. Unless you're Brad Pitt or Scarlett Johansson, you're not going to get a clean sweep of people wanting to go out with you on a second date, you need some reliable speed dating tips.
Of all the speed dating techniques, this is the most important one to understand and accept. You are not going to wow everything single person in the room simply because everybody is different. You may be perfect for one individual and totally wrong for another. You shouldn't take this personally.
Would you go on a date with every single person you talk to on the night? Probably not… unless you have no standards. Just roll with the punches and see if you have success with at least one person you like. Anything else is a bonus!
The ice-breakers are there to help you
Most speed dating events will have an MC who provides you with an initial ice-breaker topic. This is usually a question to which you come up with answer. This is designed to spark a conversation between you and your fellow daters. Sometimes it works; sometimes it doesn't.
Take some time to come up with a witty (yet truthful) response and see if it helps you chat to people. Some daters are quick to abandon the ice-breaker topic if they are confident speakers anyway. But don't be afraid to fall back on them if you are more anxious than most.
Remember the following tip: speed dating is supposed to be fun. Try to make your answers to these questions enjoyable. Don't be afraid to show off your sense of humor!
Be honest – you don't want to have to keep up with any lies
We get it. Speed dating without having any tips can get stressful pretty quickly. Having such limited time constraints can leave you scrambling for information about yourself. Sometimes you end up saying the first thing that comes to mind. Hey, I'm not judging – I have done it myself.
The best way to avoid this scenario is by preparing interesting topics about yourself beforehand. Think about your favorite music, movies, food (and other things) before you arrive, so you have an answer ready for whatever questions other speed daters throw at you.
Besides, most people will be able to tell when you're lying to them, so don't start telling people you're a medical doctor who just saved the life of a child before you whizzed on over to your speed dating event. It's really not a good luck, no matter how impressive the fabrication may seem.
Speed Dating Techniques You Need to Learn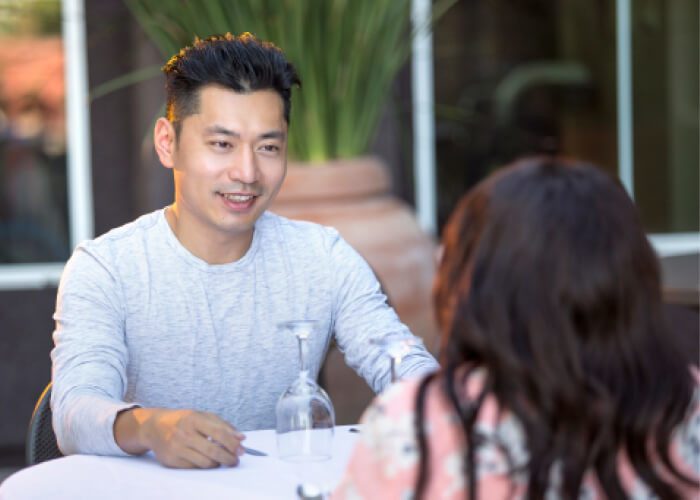 Maintain eye contact
The eyes are the windows to the soul. Or at least that's what my mother used to say. They're also the window to good manners and potential second dates as far as speed dating is concerned. When you speak to somebody at these events, try to maintain as much eye contact as possible.
If you spend the whole conversation with your eyes darting across the room or looking straight into your lap, they may think you are interested in somebody else or bored by their conversation.
Please remember to blink; you'll start creeping everybody out if all you do is stare
Adopt good posture – no slouching!
You want to appear as confident as possible. Take note of your body language before you go to any speed dating evening. Do you slouch a lot? Work on sitting up straight. Do you come across as nervous or timid? Try to smile naturally as much as possible. The way you hold yourself says a lot about you as a person, even if you are not aware of what you are doing.
Fellow daters probably won't want to go on another date if you come across like a defeated individual before they even get a chance to know you. Speed dating is about all portraying yourself in the best possible light in the shortest amount of time.
Actually, listen to the person opposite
This tip is more of an obvious, but it won't hurt telling that there's no excuse not to listen to somebody when you're speed dating. This might be the best speed dating advice we can give you. When you go to these events, you are there to get to know people. How can you get to know them if you spend the whole time talking about yourself and not letting them get a word in edgeways?
Make sure you listen to their opinions and respond accordingly. Always be respectful and polite, even if you are struggling to find any real spark. Everybody is here to have a good time. If they are taking speed dating seriously, they will listen to what you have to say as well. It's only fair to return the compliment.
You won't get very far if people realize you don't care about what they are saying.
Remember to have fun!
Our final speed dating tip: just enjoy yourself! This is not life or death. You're just having a fun time meeting new people. Get yourself a drink, shake off those initial nerves, and see the evening for what it is - a bit of fun!
We hope these speed dating tips have helped you on your speed dating journey. It may seem daunting at first, but these events can be lots of fun if you go into them with the right mindset!
Good luck!