How to stop getting horny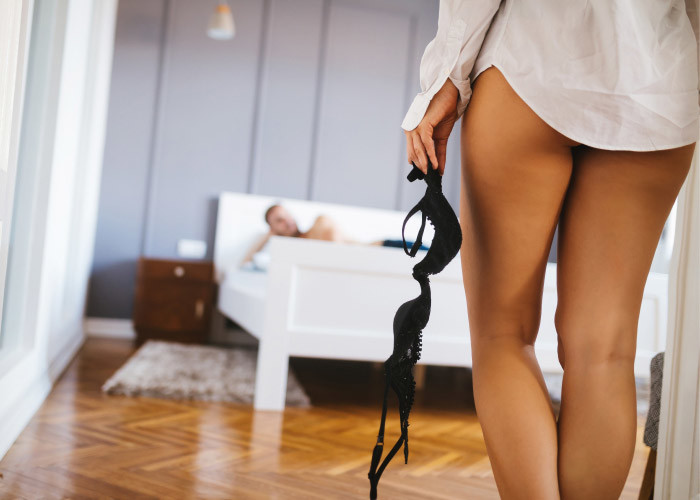 Having a high libido is not bad. Every person's dream is to have a sexual partner who is always in a good mood. In addition, sexual arousal is completely normal for every healthy person. We all have times when we are incredibly horny and when sex is the only thing we can think about, especially on some days. If you want to have sex more often than your girlfriend or boyfriend, then this does not mean that you suffer from a hypersexual disorder; it is a sign of sexual incompatibility between two partners.
However, if your sexual desire begins to control you and becomes your main obsession, it is obvious that something is wrong, and you should take concrete steps to solve your problem. You need to know how to stop getting horny.
No matter how much sex you have, you always want more and never be completely satisfied. You need to find the source of all your sexual energy, which is always hidden in other aspects of your life. If you're tired of being horny all day, try to schedule sex every day. Knowing that you have an orgasm at the end of the day can help you stop feeling horny. You need to stick to your sex routine so that it doesn't occupy your day.
One of the most common symptoms of constant sexual arousal is that you cannot stop thinking about sex, or you find yourself wanting to have sex all the time or watch porn a lot.
If this goes on for years, you are likely to become more aroused. Therefore, it is important to know how to stop getting horny.
Constant sexual arousal means you are awake, and this can lead to sleep problems. This is because your mind is constantly active and filled with thoughts and sexual fantasies. This is often referred to as a sexual disorder, and the only way to relieve this tension is to find a way to stop getting horny.
How to get rid of horniness. The best tips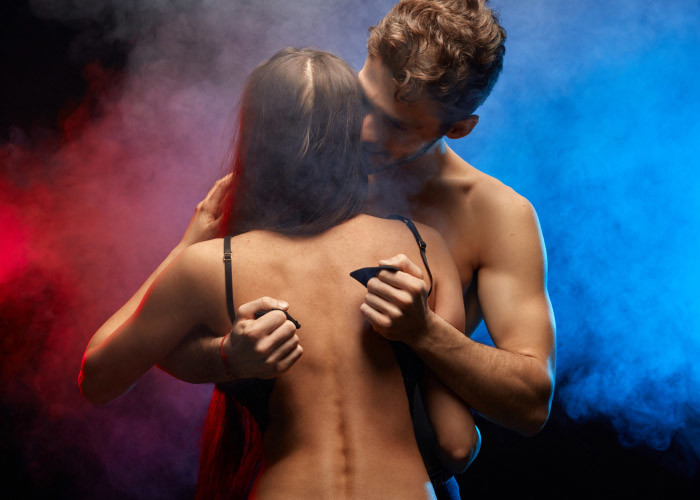 Wherever you are and whatever situation you find yourself in, you can be aroused without any stimulus. Is that sound familiar? If that's about you, read on because we're going to give you 10 of the most effective tips on how to get rid of horniness and reduce your sex drive.
Feeling aroused is a natural body response that we usually experience during puberty. We all have these sex drives - some of us have more than others - because they need for procreation is built into our human brains. It's okay to want to keep doing something that stimulates our body and mind. It's the same with everything we like, for example, delicious food.
Go on a diet
A strict diet is believed to reduce the production of sex hormones. The fewer calories you eat, the weaker your libido. Also, attention should be paid to the fact that food does not contain so-called aphrodisiacs: spices (pepper, cinnamon, ginger, cloves, basil, etc.), nuts, mushrooms, eggs, seafood, meat, fish, olives, honey, chocolate. And most importantly, give up alcohol completely.
Load your muscles
Any form of exercise is a great way to channel your sexual energy into something other than sex. It helps release built-up tension and leaves you feeling energized. You can load your muscles in the gym or just do push-ups.
Do extreme sports
Adrenaline is one of the main stress hormones and has a complex effect on the body. This hormone mobilizes memory and attention and reduces sex drive.
Sports
Sports are one of the most effective ways. During exercise, the hormones of happiness - endorphins - are released into the bloodstream. It is not necessary to go in for sports professionally; it is enough to choose a set of exercises that you will like.
Get distracted
You can get distracted from sex, not only by work. There are also books, social networks, and computer games.
Have sex regularly
Having regular sex with your partner (if you have one) is a great way to release any sexual energy on a regular basis.
Other hobbies
You can also direct all your energy to other activities that you are passionate about and committed to. Get creative, immerse yourself in what excites you and gives you a sense of inspiration.
Dance and yoga
Dancing and yoga are great ways to express your sexual energy.
Massage
A deep massage will help relieve sexual tension.
Massage can be really beneficial, although it should not be seen as a form of erotic massage - it will only turn you on, which is not the goal.
Hopefully, you've learned a lot of tips on how to stop getting horny in the future. The main steps to take right now are to change your diet if necessary and ensure daily exercise. After that, you can start using some of the other tools suggested above, including meditation, yoga, or massage. And don't forget to schedule regular exciting activities with your partner!
Signs and causes of extremely horny women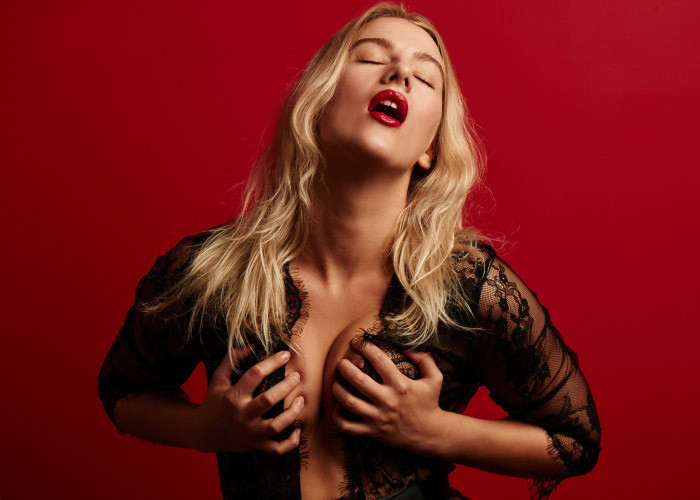 While low libido is a concern for many people, others may wonder why their libido is always so high. In general, libido is an incredibly individual feeling; it happens that women say, "I feel horny all the time." This need can interfere with concentration in daily life.
Symptoms of arousal
Here are some of the common symptoms that can occur with arousal.
Super horny women think about sex all the time / want to have sex. One of the most common symptoms may be that a woman cannot stop thinking about sex and watches porn a lot.
Anxiety. Feeling horny means the woman is awake, and this can lead to sleep problems. This is because her mind is still alert and filled with thoughts of the person you imagine or sexual fantasies. This is often referred to as a sexual disorder, and the only way to relieve this tension is to find a way to release it.
The genitals are painful.
If a woman often has a tingling sensation at the bottom, this is usually a sign that you are aroused. This is because when you are sexually aroused, blood flows to your genitals and nipples, increasing sensitivity in those areas.
She's constantly nervous.
Research says that when a person is sexually discouraged, she may experience more stress than usual. We all experience some stress in our lives, but if your stress levels are outside of your normal daily routines and you feel more anxious, it could be because you are horny.
There are many possible reasons why women become horny more often than other people.
Hormones
Hormones greatly affect her sex drive. When women have a period or use contraception, they experience a surge in hormones. Pregnancy also causes big changes in a woman's hormones and can lead to increased sex drive. During this time, more testosterone is produced, which leads to an increase in libido.
She eats too many foods that are aphrodisiacs
Foods including celery, avocado, watermelon, blackberries, almonds, steaks, bananas, broccoli, oatmeal, and mango are considered aphrodisiacs. If a person regularly eats many of these foods, it can make her aroused.
Chemical effects
Substances such as alcohol and drugs can help a woman relax, which can increase arousal. Maybe it's time to wonder if alcohol and her sexuality go well together?
New relationships
At the beginning of any romantic relation, everything is new and exciting. This means that persons feel like they want to have sex all day, all night. This is what most persons experience with a new partner.
Sex addiction
Although arousal is normal, a woman may unknowingly suffer from a hypersexual disorder or sex addiction. This increases her sex drive and can trigger intense sexual urges or fantasies. Therefore, if she often has such thoughts, it is worth visiting a therapist.
How to stop feeling turned on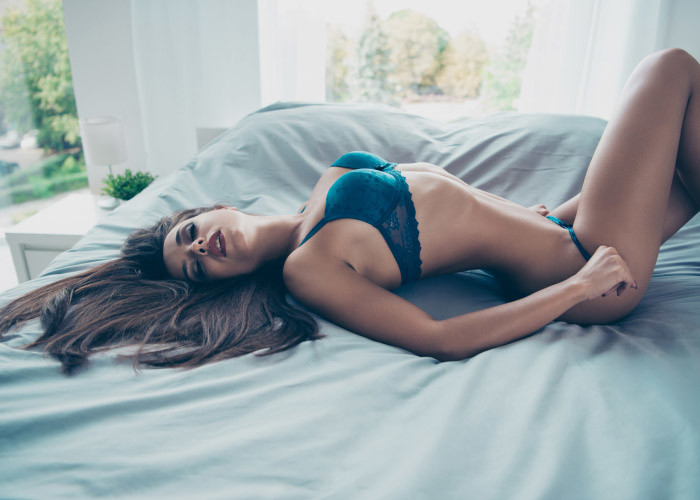 All persons have periods when we are incredibly aroused and when sex is the only thing we can think about.
But if you want to stop feeling horny, then check out the top 10 tips on how to start feeling normal.
Admit you have a problem.
It's natural for a healthy person to feel sexual tension around someone they are attracted to, but if your thoughts and urges begin to control you, it's time to do something about it.
The first step in dealing with your constant arousal is to admit that you have a problem. If you try to pretend that your constant arousal does not exist, you will not drive it away. Start by talking to your closest friends and asking them about their sexual desires or finding out how often other people are horny.
Is your sex drive really above average? How long has this been going on? It's time to think about the situation and see if you are really ready to make some changes regarding your strong sex drive.
Find out the reason why you are horny all the time
Before trying to find a solution to any problem, first, you must understand the cause. The same applies to your arousal: you cannot work on it until you understand why it is happening.
Is it a permanent state?
Are you horny from a lack of sex, or does your constant arousal continue even if you regularly have sex?
Do you have some health problems?
Has anything unusual happened in your life that could cause this behavior change?
Do you use birth control pills?
There are many different reasons why a girl is horny all the time, and some of them include health or psychological problems, medications like birth control pills, and aphrodisiac foods you can eat without even realizing its effects.
Masturbate less often
Masturbation is not bad, and it is completely normal, especially as a teenager when you are exploring things, exploring your body and sexuality.
There is nothing strange about giving yourself pleasure, even if you have a regular sexual partner.
However, frequent masturbation can be a problem and a sign that something is wrong.
If you see this as the best way to reduce stress after a long day at work, but if playing with yourself becomes the only thing that worries you, and you notice that this is your main obsession, it's time to do something.
It is not worth stopping this activity completely because it will only increase your arousal.
Trying to masturbate less often is top advice if you want to figure out what to do with your high libido.
Have sex regularly
When you have sex for a long period, you get used to living without it. However, if you frequently enter into short casual relationships, your desire for sex increases.
Therefore, one of the best answers to the question of how to stop getting turned on is having a regular sex life.
This does not mean that you should enter into a committed relationship just to have regular sex. You can simply find a partner who will agree to a relationship without obligation.
Cold shower
An effective way to combat increased sexual energy is to take a cold shower every time you are incredibly aroused. The cold water will calm you down and make your body stop feeling aroused.
However, there are some nuances with this solution.
First, you can only shower when you are at home.
Second, it is not a permanent solution and can only help you in the short term. Yes, taking a cold shower will help you, but it will not solve your problem.
Be physically active
Physical activity, for most, is also a great way to stop getting turned on.
You need to tire your body so that you do not have the strength to even think about sex.
You can go to the gym, go hiking or biking every day - whatever you like the most.
Consult a specialist
The next step is to go to your doctor. There are some medications that affect sexual desire, and it would be a good idea to consult an expert who will tell you if you should use them or not.
It is possible that you are suffering from a hormonal imbalance that makes you feel this way.
If everything is in order, it is time to see a therapist because this situation may be related to your mental health. The most important thing is to get the help you need, put an end to it, and regain your composure.