Learn What to Say to Make Someone Horny
It's not only what you do or how you act that keeps your boyfriend or girlfriend thinking about you when you're not around. Knowing horny things to say and how to say them is a great way to rejuvenate the sexual luster in your relationship. It is especially important when you're away from your boyfriend or girlfriend, and you're too horny. There are tons of creative ways to blow off the sexual steam even when you're apart.
Knowing how to craft the perfect texts or air out the phrases confidently is not only fun but can also strengthen the connection between you. You'll both be flowing with anticipation when you keep the sensual vibes vibrant while you were apart. Even if you're together, learning the horny things to say may see you get lost in each other and adventure into more fulfilling sex.
However, it's also important to master the ground rules when you want to get the most of talking dirty. You don't want to go freaking him/her out when what you wanted to say doesn't come out well; how you say the dirty talking phrases matter. When you're together, a proper voice tone, body language, and inflections will make you come out as a hero worth exploring the sexual intentions with.
Here Are Things to Say to Make Your Boyfriend Horny
Many ladies think that it's easy to think about dirty things to tell your boyfriend to keep them horny have your picture always in their mind. However, that's only true until you hold your phone in your hand and immediately run out of the best phrases to type and send your boyfriend to make him horny.
It's easier when you're together and want to make your boyfriend feel horny, as you might add some actions and body language. Finding things to say to a boyfriend to make him horny while making out passionately in bed makes the experience better.
Just like girls, boys love it when their girls talk dirty on the bed. It makes him horny and feels like ripping you apart with deep love as you let out the sweet moans. That is why it's important to know some dirty things to say to make your boyfriend horny and feel hotter.
You need to come home early today because I feel hot for you.
Why do you always make me feel horny and naughty?
Let me know 3 things to do tonight to make you horny.
I'm crazily in love with your big friend. I want to feel it penetrate me inch by inch.
Come on, playboy; arouse the naughty animal inside me.
I'm yours tonight. Spank me harder.
I'm all yours, just say whatever you want me to do.
I want to feel your hairy chest pressing on my boobs as your boner touches my lower lips.
I'm ready for a hard bang. Cover me with your hot body.
Hold my neck as you enter me. I want to feel like a crazy animal in your zoo.
I can't wait to let you tear my clothes off then ride me like a horse.
Tonight, make me feel kinkier as we make out in the kitchen.
I love it when your big body presses and pins me down.
What time are you planning to undress me for the shower, my boyfriend?
Hey kinky boy, which role are you planning I play tonight in our king-size bedroom?
I can't wait how it feels, your long fingers unlocking my push-up bra.
Let me give you a job. I want to see how hard it gets before it finds my lower lips.
When are you making me your sex slave again?
I miss your hands on my hair. They always turn me on.
I ditched my inner wears today just thinking of you.
The memories of kissing your juicy lips can't escape me.
I want to see you in your tight boxer right now.
I want to be ready for you when you come back. In which outfit do I look sexy and irresistible?
I feel so weak whenever I make you horny.
Discover How to Make Someone Horny Over Text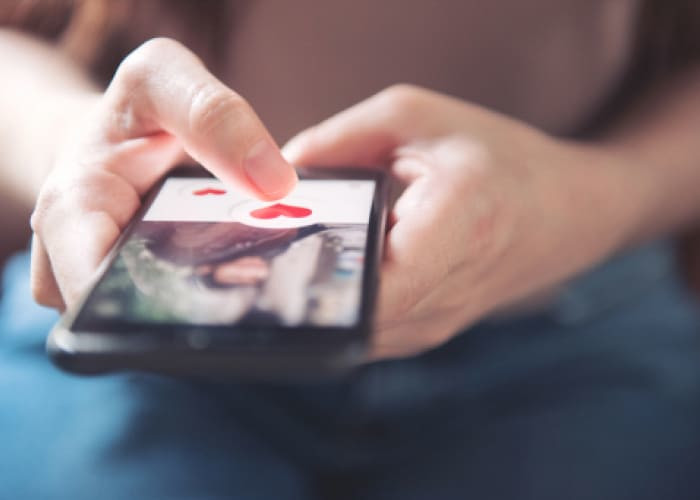 Sending dirty text messages (sexting) is a great way to make your boyfriend horny for you when you're apart. The main aims of sexting are to tease, arouse and build sexual tension between you and your partner. Get them thinking about you wherever they are. This way, you'll never be far from their mind. What's more? When you finally get together, your boyfriend/girlfriend will be desperate to rip your clothes off and have crazy wild sex. It explains why dirty texts things are more of a foreplay technique.
Most beaming relationships see both the girl and her boyfriend make efforts to keep the flame burning. It is even possible when you're currently not together. Sexual intimacy is a great way to keep the romantic spark alive. Thanks to sexting, as it makes it easy to share your naughty feelings for your boyfriend or girlfriend in a way that makes them crave for you like crazy.
Sexy texts are increasingly registering great impacts on relationships. A short naughty text can actually make your boyfriend hard down under and get you laid. Sexting fosters a stronger and healthier connection between two people making them horny. Your partner, boyfriend, or girlfriend could become restless just wanting to be with you. Your boyfriend or girlfriend would be coming home early to get you in bed and act out the contents of your sexting messages.
Here are horny things to say to make your partner think about you by relying on naughty texts.
I want you right now.
I'm going to have a shower, but when I return, I want you to make me dirty again.
How would you want us to explore our bed tonight?
Today, when you get home, you'll find me naked for you. I'll be on my heels.
I've been thinking about some crazy things to make you horny tonight.
Don't stay out for too long. I'd rather be with you in bed right now.
I had a wet dream last night. Whoever was in the dream is reading my text right now.
Can you come over right away? I feel so cold, yet so hot for you.
I can't stop thinking about how strong and big you're below your belt.
I can't wait to sit on your naked laps today, our lips talking passionately.
I just wiped the kitchen counter, and I think I should get laid on it tonight.
When are you going to run your teasing fingers along the edges of my panty?
I can't wait to press against the wall with your strong body, my legs apart.
I'm sending you this text with one hand as the other is busy down below.
I found myself looking at sex toys today.
I'm imagining being pinned by your strong hands, your body on mine.
It makes me wet when you're in charge.
Guess where my tongue could be on your body right now.
I messed up. I think you'll have to bang and spank me harder tonight.
Hey honey, what should I go with tonight? My sporty or lacy thong?
Things to Say to Make Someone Horny
There are many illustrative ways to communicate and express that you're feeling horny. It is whether you've been in a relationship for a year or you're sexting someone for the first time. It's important to keep in mind that the things to say to make your boyfriend horny should come out fresh and exciting.
Telling your boyfriend, girlfriend, or long-time partner how much you want them doesn't have to be intimidating. It's especially easy if you have known them for some time. You can go confidently explicit from the get-go. Sometimes the things you say can make a partner believe he\she must have you.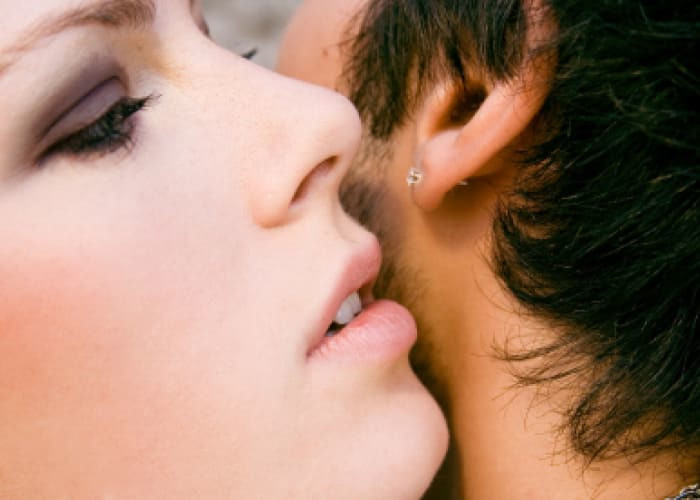 The best kinds of dirty talks tease boyfriends/girlfriends into verbal foreplay. Go for the sexiest phrases you know would turn them on like never before. Express how much you miss them doing something specific to you. It will leave them with a vivid picture of the real action when you get together. It is one great way to ensure that you're in their mind until they come back home. They might even want to rip your clothes off and get in the real act immediately they're back.
Here are some things you can say to make your boyfriend/girlfriend horny:
You're amazing in bed. When are we creating another magic night?
When do you want me to ride you on your back?
Come to me because I feel so thirsty and excited and the same time.
Your voice such charming that it makes me feel horny. You need to whisper something into my ear tonight.
I just want you to hold my booty and spank me tonight.
When are you going to run your soft hands on my cleavage before massaging my boobs?
I can't wait to see you close your eyes then jump on my bed.
Last night I slept like a baby after you rode me like a horse. I'm rejuvenated for you.
Which sexual position would you like to try tonight?
I feel so lonely. Come and join me in bed.
How would you like me to come to bed tonight? Naked or in my lacy thongs?
I feel aroused thinking of early morning. I want to turn you on tonight like never before.
My body has been craving for something since morning. Now I know it's you.
It's a passionately rocky and adventurous ride tonight. Are you ready?
Babe, come home early. I've been waiting in your favorite lingerie the whole evening.
I can't wait to touch your inner man.
Where are you? I have a deep desire… and I want to make you horny with my hands.
I feel so hot. I just wish you were here with me.
I can't control myself when we're together in bed.
Tonight, I want you harder inside of me.
I want to experience the magic you can perform with your tongue.
I can't wait to take care of you tonight.
When are you going to show me your prowess in bed?