What Does Kinky Mean Sexually?
Our modern world unlocked new realms of sexual pleasure and exploration. What have we learned from this? That we're all kinkier than thought. Kink, in this case, doesn't mean a crick in the neck, but rather "non-conventional" desires you've always wanted to try. Kinks are widely explored today; what was once taboo is now to-do. There's no shame online; no matter the kink/ fetish, there's a community for you. It may take some digging, but once you find your people, you'll be allowed to explore.
The reason online dating has been so pivotal in the enlightenment of kink communities is that we can overcome the fear of in-person vulnerability. Explore hidden desires and discover that there are hundreds/ thousands like you! Start off simple and build up to kinkier stuff. Sex isn't a "one size fits all." Just like us, our sexual desires come in a multitude of forms. Find someone who matches yours to reach your kinkiest potential.
Examples of Kinky Behavior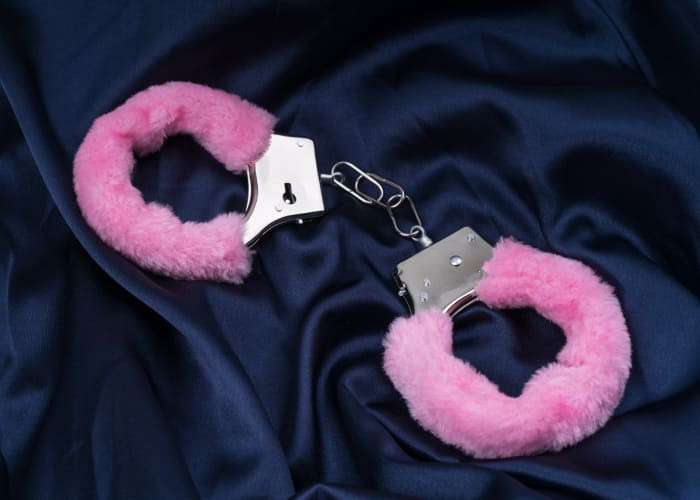 Kink's a big, beautiful world ready for adventure. Your quest could start at the extreme or build up. No matter the route you take, you're guaranteed a great time if you start being kinky, meaning performing interesting experiments in bed. With anything sexual, a conversation before must be had. Discuss with your partner what they're comfortable with, what they draw the line at. Safewords = vital! A get-out clause is perfect for removing the pressure of the scene. If you know that you can pump, the breaks allow you to relax. Don't skip this.
Additionally, practice aftercare when you've finished. Kinky, meaning sexually, is always a bit dirty – both physically and emotionally, so if you're kinky, you'll need to think about what's after, so that's a bit more than having a pack of tissues nearby. Without a formula to aftercare, it can be whatever you need. Feel vulnerable after sex? Have a cuddle (preferably skin-to-skin to keep the good vibes going). Need space? Ask for that. Whatever you need, ask for it, but ensure your partner gets what they need. Work out a routine that suits everyone involved.
Now that's covered, let's look at examples of fetishes constructing together a kinky definition!
Fetish sex
Foot fetishes. With varying degrees of intensity, it's one of the most common kinks. This can be from light foot play to foot jobs and the worshipping of the feet. It depends on personal desires but have fun! Forget the societal tarnish on it and embrace each other.
Bondage. Another common fetish one focuses on the masochistic side of sex. Tie your partner up, whip them or try a pegging. BDSM has an ever-growing community with lots to try!
Age play. "Daddy," "Baby girl" names like this come out during age play. It's all about asserting dominance without the potential aggression of BDSM. Great for those who like to make power structures known during sex.
Golden showers. The media would have you believe that golden showers are all about urinating over each other. While that is true to an extent, it can also be getting your partner to hold a wee during sex and finding pleasure in this control. Once again, using dominance and power to reach a higher level of excitement.
Scene play. Common in BDSM, scene plays allows the sexual act to exist within the scene and nowhere else (increased exclusivity). Perfect for those who want to dissociate from what's happening. It's great for creating a clean end to a sexual encounter, makes it easier to remove emotions from the hot hook-up.
Switch. This kink looks more at the fluidity of dominance during sex. Some like to have this set, however, switch kink allows you to play with this. Be the bottom but flip it and get on top. Who says you have to follow all the rules?
Group sex. Sometimes one person isn't enough, and that's okay! Be it a threesome or orgy, explore multiple bodies and see the beauty of humanity for yourself. This is quite the community and ideal for those who want to act on kinks together.
Always practice safe sex! It's easy to get caught up in the moment but to protect from sexually transmitted diseases, bring condoms. That way, you can kink play without worry.
What's Kinky Sex?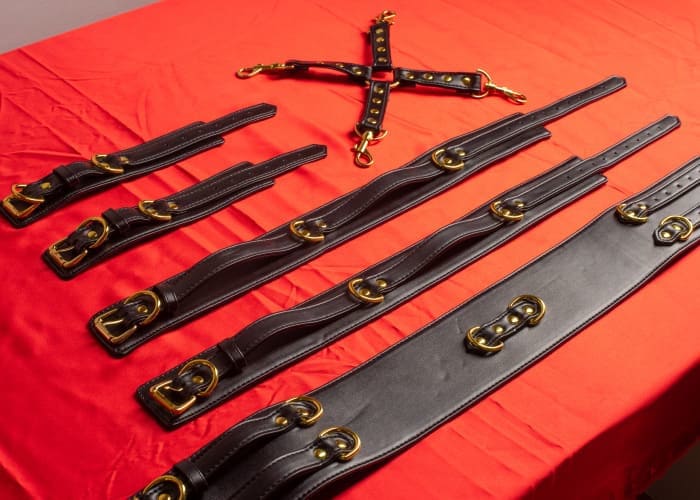 One person's idea of "kinky" will be different from another, so always ask your partner to define kinky sexually – understand their meaning behind kinky sex before experimenting. Maybe they are into light BDSM stuff or want their toes sucked, but if they want a gangbang… that's better to discuss beforehand. You might be in the mood to explore your take on what's kinky sex, but it doesn't mean you'll be happy to meet a dozen men at home and find out that your woman is kinky! Meaning, she may be want to do what she thinks is right, yet kinky sex is nothing without consent from both parties. Do what feels best to you. Just because your preferred method is considered "vanilla" doesn't mean it's any less exciting. You can take online quizzes to find out what your kinks are; asking a series of questions, they rank your level of masochism, dominant/ submissive levels, and vanilla ideas. Great if you're interested, but in general, it's about what feels good to you. Finding a partner who shares your values/ excitement will be vital in the bedroom. To ensure you have the best time, you need to trust your sex partner. Without trust, you're less likely to let loose and may inhibit your ability to orgasm.
Kinks break the social bonds we find ourselves in. With the social views of sex being deep-rooted in religion, many see it as a private and sacred act between two people. But forget that! Kink communities are expanding daily and looking for new members.
We've compiled tips and tricks to remember when you're spreading your wings in the kinky world.
You're not crazy for having desires. They're natural; it's just whether you're brave enough to embrace them.
Explore what you can. If you find the right communities, then go for it! Don't let your mind be your biggest obstacle.
Find someone you trust. This will be pivotal to your sex life. Being with people you trust/ respect will ensure a safer, fun time.
You don't need fancy equipment. Probably the most important piece of advice; it may be exciting trying new things, but buying the fancy stuff will be a waste. Go for the cheaper stuff until you're certain of what you like.
Keep things safe! Condoms, safe word, trusted partner, someone else knowing where you are. The lot!
Discuss limits. Sex needs to be consensual; knowing what your partner plans and what you're both comfortable with will make the experience better. The safe word is in place if you get uncomfortable.
Aftercare!! Always practice aftercare with your sexual partner[s].
A Kinky Woman: Meaning and Explanation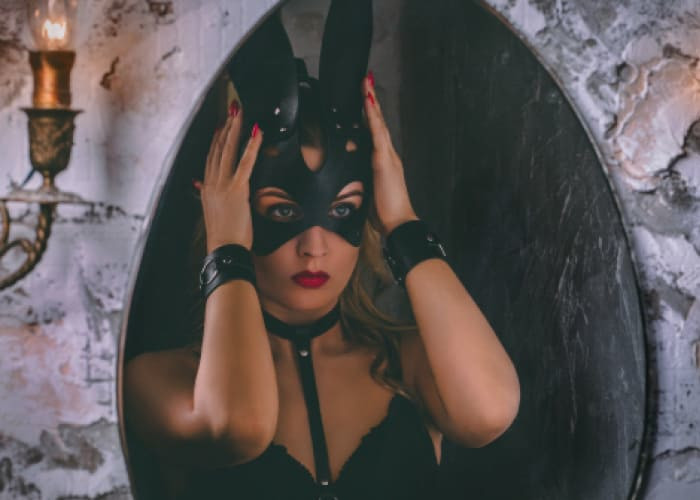 Women can be just as kinky as men; their kinky desires just vary. Kinky women may want to play with the power structures during sex. Be that becoming dominant or submissive. There are lots to learn about the kink world, and women are at heart. A kinky woman could be intimidating to men; however, if you're brave enough to engage, then you'll benefit in the long run. Here are some examples of things kinkier women may want to try.
Pegging. When the woman wears a strap-on dildo and penetrates the man from behind. Kinky enough for you? The male G-spot gets stimulation, and there's a shift in typical power structures.
Wax play. Using sex-safe candles, this sexual kink can be quite sensual. Blending pain with pleasure can be quite fun.
Switch. As explained in the first section, is when the dominant/ submissive switch roles at random points to heighten excitement.
Bondage. Kinky women may want to be tied up/ do the tying up; bondage is a great gateway kink for newbies.
Women can get a bad reputation for wanting "kinkier" stuff in the bedroom. So, most don't act on it and focus on their partner's kinky needs. Therefore, fetishes and kinks are more associated with men/ the male gaze. It's time we drop this archaic attitude and start embracing our own desires. No more ignoring our kinky needs in place of others!
You've read the examples, you've justified it, and you've peeked into the world of kinky women; how are you feeling? Are you ready to explore? It's exciting yet daunting. Where to start? What's right for you? Will you find the right community? Is our kinky stuff definition right for you, or you've realized you want vanilla sex? Valid questions, but take a deep breath and go. The sooner you embrace your sexuality, the closer you are to deeper sexual pleasure.