Learn the Main Rules for First Dates
You might have thought the scariest part was over when she agreed to go out on the first date. Now you realize it was just the beginning. It can be a nerve-wracking experience for most men. Even girls themselves spend much time thinking over and over how the first date would turn out.
Even so, a first date with a girl can determine the possibility of the second date and the fate of a budding relationship. It sets the tone and suggests the kind of relationship you want to build. Things to say to a girl on a first date bring out if you're looking for a deep connection or some good time. To say the least, the way you treat your girl or handle your meeting defines who you are as a person. It also brings out how you approach life and what you want from it.
First dates are more of a delicate balancing act. On the one hand, you want to come out as an engaging and flirtatious-enough person enjoying being around. On the other, you don't want to appear so strongly interested in sex only. That's why it's important figuring out what to say or do on a first date with women.
Here Are the Best Things to Do on a First Date
You must now be wondering how to act on a first date with a girl so that she gets to like you.
Arrive a Little Early
So, the place is set, and you both know the time. Arrive a little bit earlier to show how you value the moment. When we say earlier, we don't mean too early so that you wait for almost half an hour, lest you be found already exhausted. About 5 to 10 minutes are enough to enable you to get used to the venue.
Have Fun
First of all, having more fun and a carefree attitude should top your list of first-date priorities. The purpose of a meeting is to share some good time as you get to know each other well. Nevertheless, if you have a positive attitude about the moment, it would be easier for a woman to replicate it. The result? You will get a successful date that easily flows into subsequent ones.
Good body language sets the fun and happy tone of the meeting. Ensure you always smile while keeping your head up and body straight. When you display relaxed confidence, a woman will feel comfortable as well. Remember to keep your conversation light and fun by sharing warm vibes.
Impress a Woman
During the date, your girl will be asking herself if you're the type of guy she can comfortably introduce to her friends and family. A woman would be judging this from how you interact with the environment, those around you, and how you generally handle the short time you share. It is the ripe opportunity to explore how to win a girl over. Whatever you learn here or heard your friend's advice, exploit it so that a woman sees you as the coolest guy to build something special together. Be friendly and throw out a bit of playful banter with the people you interact with during the period. Doing this brings you out as a socially savvy guy worth showing off to family and friends.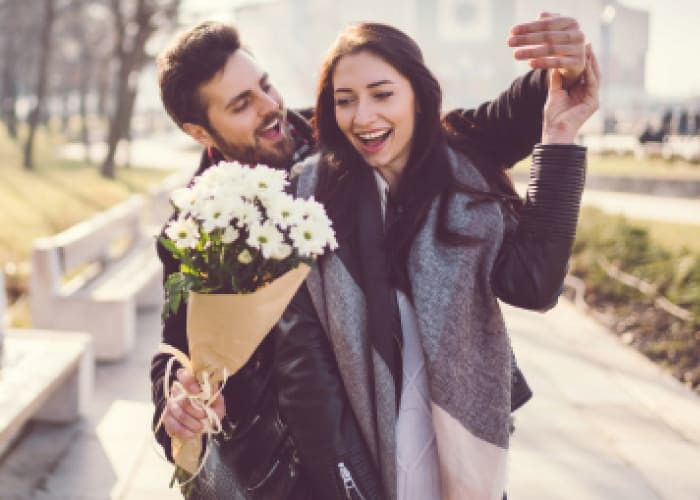 Know How to Relax on a First Date
The first date nerves are literally the worst. It is because you want to make a good impression on your woman without coming out as too anxious. Learning how to relax forms an important part of the best things to do on a first date with a girl. Don't spend the whole time worrying about how you're fairing so far and if the girl already likes you. You should rather view the date as an opportunity to find an ideal woman - someone right for you when you judge their personality traits, lifestyle, values, and so much more.
It is the best way to stop worrying if you're doing the right thing and put your focus on whether or not she's the type of girl you truly admire. Having an approval-seeking mindset set aside, you'll find yourself relaxed so that you enjoy the fun. What's more? It would make you more attractive to the hot girl you're with.
Strategic Tips for Successful First Dates
It could be your memory of the last date that makes you cringe with embarrassment. Or you're just typically filled with dread when you think of first dates. Don't worry; countable people find dating simple and straight-out. Even so, having the right tips for approaching the great moment can help you shun common pitfalls and associated anxieties.
We came up with 6 strategic tips to help you register a successful first date.
Don't Make Things Complicated
To impress their potential partner, many people overcomplicate things instead of keeping them short and simple. You don't have to plan a whole day out or arrange for a perfect romantic dinner. A cup of coffee at a flamboyant location would be enough to spend the special time together, and you get to know one another. Neither should you rush things worrying about how to win a girl over on the first date. If all goes well, the cup of coffee could turn into lunch or dinner.
Value Meeting in Person So That You Cut Down the Texting
Owing to the current dating trends, it is possible a relationship to begin online. However, it shouldn't stay there for so long. You need more than the messages and chats to get to know each other and bond well. Don't waste time on a virtual connection, and plan to see the facial expressions, body language and get the real tone of your potential partner.
No Need to Stress
Almost half of the first date's fun emanates from a bit of natural anxiety. However, it should not progress to the point that you seem stressed. It will make your date uncomfortable. The more relaxed you seem during the moments, the more your woman will enjoy being around you. If it helps, you don't have to sit facing your girl directly. You can choose an open environment from where you can both do people-watching as you get along.
What of First Date Topics?
Some people might not totally agree to it, but a first date is more like handling a job interview. You need to prepare in advance. Prepare some first-date topics. Having shortly communicated with your potential partner and planned a real meeting, think of the best questions you could ask and frame them to come out well during the date. You could also prepare interesting answers to questions that might come your way.
Up Your Listening Game and Respond Appropriately
Don't assume your woman would love it when you go on a date just to talk about yourself. Making the moment about yourself sends the wrong signals. You should also not just leave all the talking to women. Inability to balance all these is a recipe for failure.
Always Create an Appealing First Impression
One of the best successful first date tips is that first impressions matter much. It takes people a few seconds or minutes to form an opinion about you. And this is all based on your appearance and demeanor. The first step in wooing a girl on a first date is creating a lasting first impression. Dress well for the occasion and be true to yourself. Remember, smiling is one of the habits of likable people.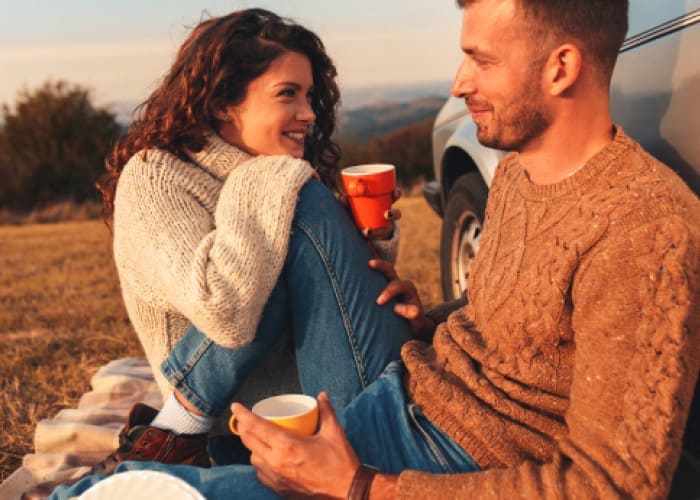 Get to Know What Women Want of a First Date
Think of it, girls' preferences vary widely that it might be hard knowing what to do on a first date. You must be asking what to say to a girl on a first meetup so that you gladly book a second one. We take some safe guesses but remember where to take a girl on the first date also matters.
Here are 5 quick things to look into on the first date if you want to impress your woman.
Show up a Little Earlier
Many men don't attach a lot of importance to showing up in time, but it matters, especially for women for the first date. Girls feel happy when their date is on time. To them, it's a simple way to send a signal that you value the budding relationship. So, show up and be present for the date by focusing your attention on the moment.
Make an Effort to Impress Her
Make an effort in your appearance. It doesn't mean looking for expensive clothes and cologne. Wear clothes that compliment your features and come out as someone who can define hygiene. Your girl feels important when the guy she meets looks nice and presentable - striving so heaps a little or no worry about what to say to a girl on a first date.
Be Open and Ask Her Engaging Questions
A first date lets men and women get to know each other. It's a time to learn new things about your potential partner and the world we live in. Don't focus much of the time on yourself. It is the worst thing you can do on a first date. Ask her engaging questions that keep the mood light and fun. You should also respond to her questions openly.
Be Responsible During the Date
Some women may nowadays want to go 'dutch' by splitting the bills. It's fine if that's the plan from the beginning. However, settling the bills happily, handing a woman whatever she needs on the table, and even pushing her plates closer to her may paint the good picture that you care. Coming out as someone responsible is a plus. It forms an essential part of things to remember on a first date.
Do a Follow Up
Some first dates are fantastic, that you can't wait for the second one. In such cases, it would be obvious there is a second date. For the not-so-great dates, it's still important to follow up with appreciation. It's one great way to acknowledge the time she committed to go out with you. Even if the date didn't turn out as expected, a woman would inwardly appreciate the gesture.
Where to Take Her on a First Date
There are many great places and date ideas that can help the short moment you share turn out fun. One of the great ways to plan a first date without building up too much anxiety is picking a fun but non-challenging activity. Apart from sitting around a table and enjoying slow sips of drinks and beverages (which is still a good idea), you could think of fun first-date ideas that are easy to execute. It's one of the ways on how to get a date first.
Think of checking out a workout class, trying a bowling alley, playing a round of mini-golf, riding the rollercoasters at the theme park, going rock climbing, or attending a comedy night. You can never run out of ideas on what to do on a first date with a girl.