Be a Pro at Sending Horny Messages
Sending erotic messages can seem like a daunting thing. Most people would opt for being straight over text and naughty only in bed because they feel they don't have a good enough collection of pre-meditated sex or are not creative enough. Sexting is very easy, and even you can be a pro at stirring the feelings of someone who is miles away from over a simple text. If you want to send the horny texts to your partner, you might need some of the following skills and horny texts, which are guaranteed to make your partner get all heated up overthinking about you.
Dirty Text Ideas to Send to Your Partner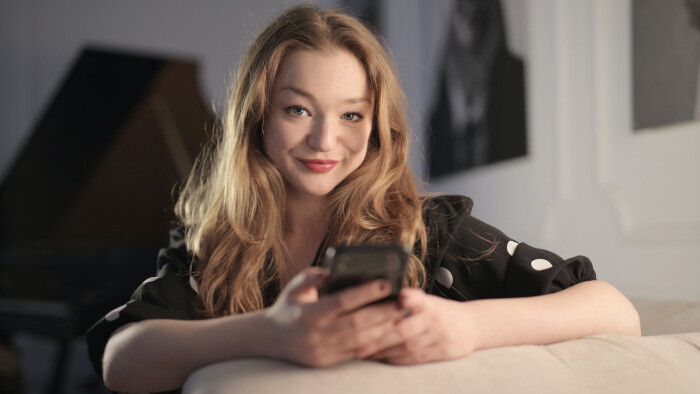 "I have things I need to do tonight; by things, I mean you". This message is simple but is filled with so much promise and builds a lot of curiosity. If you send a text like this, you have officially started your foreplay and are on the right track to having sex.
"I want you". You will see this message is very different from the cheesy "I need you" you see in the movies. It is short, straight to the point, and, most importantly, commanding. Nothing turns people on more than the one who takes charge and control. The beauty of it is you can just send this out of the blue, and the spontaneity will have your partner guessing.
"Guess who's been starring in dirty thoughts lately". There it is, with a lit mystery, a little enigma. This erotic text will set the groundwork for deeper, detailed sexting.
"I want to make you moan". Direct and stirring imagination, your partner will be aroused as soon as they open the text.
"I want you on top of me now". It is one of the horniest texts you can ever send, it will stir your partner's imagination, and if they are alone, they'll probably start touching themselves too.
"I want all of you inside me". It is the holy grail of sexting text messages when you just tell him what you want him to do to you. He will feel his slacks tightening the front wherever he is, guaranteed. If you have such horny texts in your pocket, you are already good at dirty talking to your boyfriend over text.
"I've been interested in rough or sensual sex for as long as I can remember". Sometimes the dirtiest text you can send is something that sounds like a lifelong dream you have always wanted to have or do like. Such a dirty text will be an easter egg, and you will leave your partner in a sex treasure hunt where they want to know what you want to do to them.
"I miss you in bed and me". Now, you have just added some emotion into the feeling and brewed a sensual concoction that he wouldn't be able to resist.
"I want it any time, any place, any hole". Add some adventure and rouse his mind and have him wishing he can teleport to your bed in an instant.
"Nothing feels better than when you come inside me". Direct and graphic, he will remember or even feel himself ejaculating inside you. You will have wild thoughts that will linger in his mind until he sees you. He will not wait until he finally delivers what you want.
"I need you to make me scream, daddy,". Two magic words will grab the attention of any man: scream and daddy. We can't guarantee that he won't run to you in that instant because you will have him salivating like a dog, so horny that you won't be able to restrain him.
How to Be Good at Sending Dirty Texts to Send Before Bed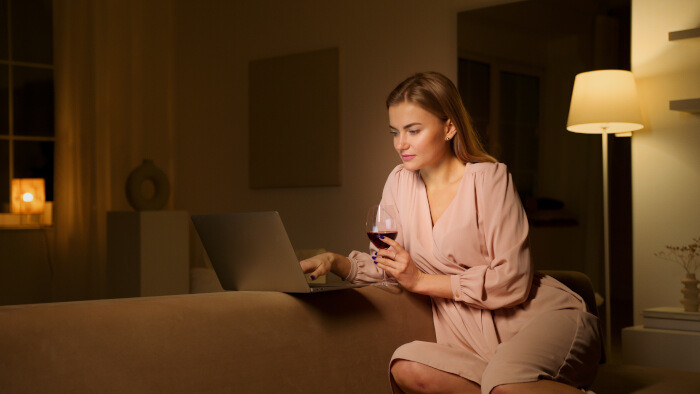 Though you need some premediated and dirty text messages, you also need to learn to send erotic text messages from your head. The spontaneity and creativity from sending kinky messages to your partner that come from the mind will be fulfilling. The other beautiful thing is that you can bring them home and make them unique to you, your house, and how you know each other. You will be able to send dirty talking messages like, "Tonight, I want you to do me on that blue dresser while staring into our mirror", or even, "let's finally break that old leather chair with your weapon and my hips". That is why you need to learn the art of sending dirty talk messages.
The mystery is one thing you need. If you can play around with your partner's curiosity, you can play around with their sexual feelings. Let him know about what you want, but keep him guessing about where, how, and for how long you will be doing it. Tease him and let his imagination taunt him so that you build the sexual tension.
Bluntness: don't be shy but tell him what you want, what you want to give him, and how you want to give to him. Do not hesitate to say the things you consider taboo and things you would not normally say. Shock him with your confidence, which comes with a bit of promise for more control in bed. Start taking the reins over the text, maintain the trend, and take control when making love next time.
Paint a picture, be graphic and vivid, and make him fantasize and imagine things in his head. The kinkiest sexting messages involve you just making him imagine things as you paint him a graphic image of your encounter. Feed all his five senses and tell him how his rough skin will feel on your smooth, silky body. Tell him how loud you will moan and whisper his name in his ear with each stroke; you can make it poetic too if you want. Tell him how he will smell you as he digs his face in your neck; tell him how you love the taste of his cum in your mouth.
Trigger words are good; you should know your partner well enough to know what words trigger them. If you send horny texts to a girl, trigger her with words like a scream, rough, and hard on. Even if the text is not in the context, she will subconsciously be triggered into thinking about sex if you know each other sensually.
If you are a girl or a woman who wants to send freaky dirty text messages to your boyfriend, the same can happen. Use words you usually use while having sex; words like 'daddy' usually have men all intoxicated with you. Tell him you want him inside you, and he will trigger - word will do the rest.
The hottest sext, as you will see, are those that are unique to you two, like your dirty little secret.
Dirtiest Texts to Send to a Girl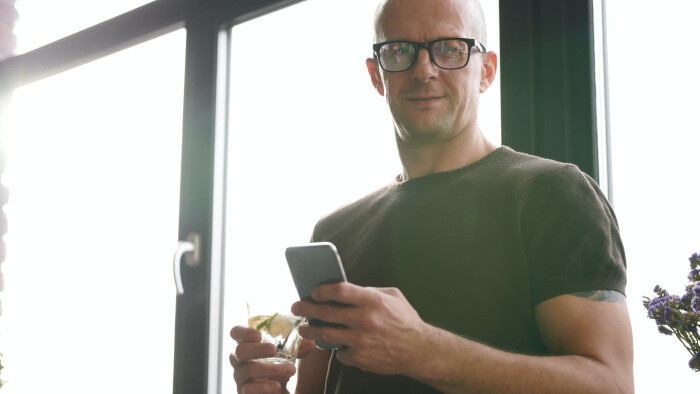 If you are a guy, sit tight. We are going to give you some freaky stuff to say to a girl over text. Some of the nasty sexting ideas here are so good that you will have your girl dripping from wherever she will be. After this, you will be the master of stirring dirty messages. Here are some good sext one-liners to use for your girl.
"I'm going to rearrange your intestines tonight". There, a nasty threat, nasty promise of how rough you will be, she'll make a mess in her panties.
"I'm having you for dinner". Make it succulent and make her feel delectable like a meal. She'll lose all strength in her knees.
"I want to stick it down your throat". A promise for oral inducement, she will start imagining the hot blend of pain and pleasure.
"What do you want to choke you tonight: my hands or my cock?" Spice it up with a dash of chivalry and intoxicate her feelings. The instruction is going to prompt her to imagine things.
"As soon as I see you with clothes on, I'll be ripping them off". That will entice and confuse her at the same time. She'll crack her brain, wondering if she should get naked or dress up.
"I want to lick every inch of your body, with a special emphasis on some parts more than others". Promise her heaven of oral stimulation with a dash of movie-style romance like this, and she won't concentrate again.
Another thing you also need to understand when sexting is the use of emojis. Spice your horny texts with an eggplant, some fireworks, a licking face, a peach, peanuts, and even water. Play around with the emojis, find words where you can place them strategically, and induce some feelings on your girlfriend. Emojis can turn a simple conversation into the sexiest dirty text messages. Do not be afraid to experiment, but be adventurous and nasty at the same time!