Formal Vs. Casual Date Outfits
We've all been there; it can be hard to pick an amazing date night outfit! Should you go with a casual dinner date look, or would your nice date night clothes be better? If that choice is something you struggle with (date dresses usually are), then hopefully, you'll find this article and our clothing tips helpful! We'll go over how to decide which attires to wear for different occasions, discuss cute casual date looks, and also review some options for a formal date night outfit.
Obviously, the date night dressing options are vastly different between men & women, so don't worry, ladies; we'll be considering your clothes as well! Finally, you'll be able to decide between your casual date night outfit & your formal date night attire with self-assurance. Are you prepared to discuss clothes? Let's go!
Formal Date Night Outfit Ideas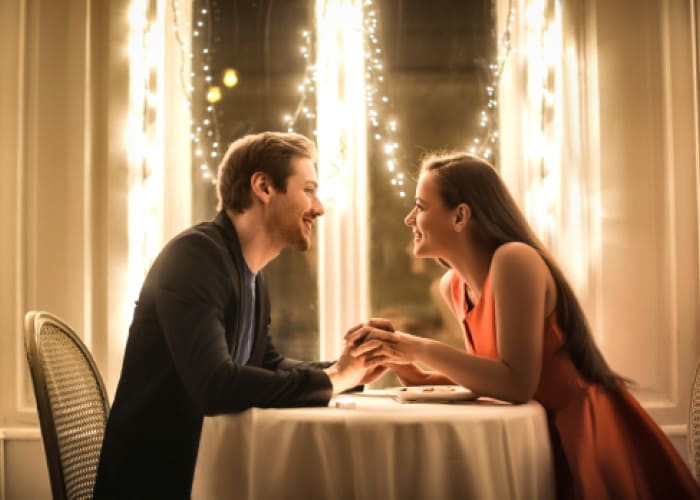 For a moment, let's forget about casual date attire & stick purely with the best date night attires for a more high-class setting. Especially if it's a work to date outfit, casual clothing just won't be enough (that means no date night outfits with jeans!). Casual options like t-shirts and jeans are off the table. Instead, you'll have to look into classier options for your outfits. For men, these dressing options might include a blazer and dress pants. For women, a classy night outfit could include dresses, high heels, and a purse. Both men & women will have to choose the right night outfit for the occasion, so soon we'll be having a closer look at what the perfect outfit might look like!
However, before we get into specific dressing options, let's go over comparing the setting to any potential night attire. While formal dates exclude any casual attire, that doesn't signify you'll have to be donning a suit & tie to your date either. Think about where you're going to, how formally casual would be reasonably acceptable, and work from there. Is this a nice local restaurant? If so, you can have a decent night outfit without going over the top. On the other hand, if you're attending a five-star restaurant, then you'll require an attire that's absolutely smashing! Of course, it's also important that you & your partner's clothes are relatively the same caliber, so when in doubt, discuss what you'll wear beforehand.
Now that we've gone over gauging the venue let's go over costumes for men. There are many different options you can choose that definitely won't be mistaken for casual, but also won't be over-the-top formal attires either. Now that you've cast aside all of the casual date night outfit options, you'll have to pick out a clean top, decent pants, & a good pair of shoes. For less formal clothes, button-up shirts can work as part of a night outfit. For more formal events, consider choosing a sport coat or wool blazer. For pants, you can work dress pants or khakis into your costume. Shoes aren't an essential part of your night outfit, but you should still pick out a good pair of dress shoes to complete the look.
Women have a lot more options when it comes to what to wear, but there are many things you'll need to avoid. Skinny jeans? Too casual. Tank Tops? Definitely casual. Sneakers? You know it. Although many of your treasured items are probably casual attire, you'll still have plenty of formal date night outfit options for an outing. You can never go astray with a simple black dress. There are literally thousands of attires you can create using this! Choose a purse to match, do your hair, and finish the look off with your favorite pair of high heels to complete this formal attire. If you're feeling a tad fancy, adding jewelry to your look can really help you shine!
What to Wear for Casual Date Clothes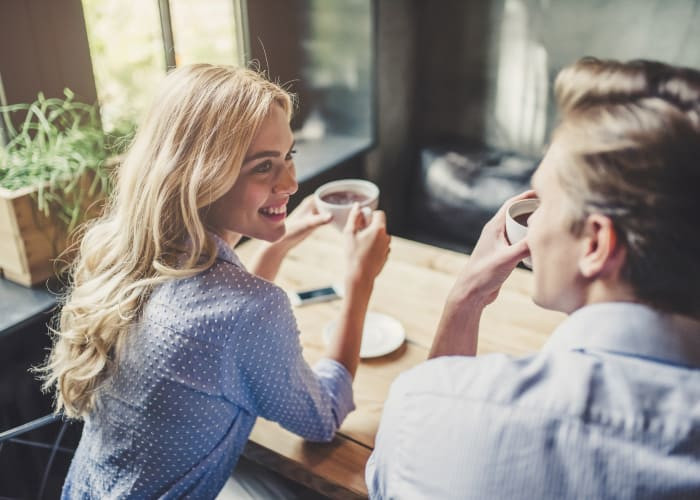 Alright, let's forget the formal, stuffy, & hot date night outfits for a bit. Instead, let's go over some great date outfits for a casual occasion. Fortunately, the casual date nite outfits (or day date outfits) are nearly endless! Your choice of looks really depends on what's in your wardrobe, but you can likely pick up more casual clothing for your date night outfit if necessary for fairly cheap. Men will actually enjoy picking out these dressing options; you'll finally have an excuse to wear your new casual clothing! Attires can be as simple as jeans & a t-shirt, or a bit more classy with a button-up shirt. For the ladies, casual night outfit options include simple dresses, skirts, or even pants! Before we go over selecting particular outfits, though, let's set some expectations for your casual night outfit.
Casual does not mean you can wear whatever you desire to your date. This is an important distinction; you don't want to stand out because of a mismatched night outfit! Much like with formal looks, you must gauge the location & base your look on that. For example, if you're traveling to a nice coffee shop, torn jeans & a tank top do not make an appropriate night clothing. On the other hand, if your date takes place at a dive bar, then the aforementioned casual night attire could work just fine! For the ladies, provocative looks should have some thought behind them, but you don't need to actively cover yourself either. As long as your night outfit doesn't stand out from the crowd, you'll have a wide selection of attires to choose from!
So guys, what clothing do you think makes good casual outfits? If you answered t-shirts & jeans, you're (probably) right! We say probably because although your date night outfit will be casual, it's important to not be the worst-looking fellow there. If the shirt could be interpreted as offensive or your jeans are torn to bits, it's probably best to leave those casual options for different clothing items. A clean t-shirt and new jeans make a fine casual night outfit, though, so just reach into your closet, attempt to find something that matches, & pick out your night outfit in minutes!
Ladies, since you tend to own a lot of different attires, you'll have a wide selection of casual clothes that you can grab from the closet. Just like with the men, jeans & a clean t-shirt can make a decent casual night outfit. You might also go slightly less casual for your date, opting for a simple dress or skirt for a night outfit instead. As long as the colors match, you'll easily be able to pick out the perfect night outfit!
What to Wear on a First Date
If it's your first time going on a date with someone, most likely, you'll be worried about choosing the perfect date night outfit. Just a little heads up? Your date is stressful too, so you're not alone! The great news is your favorite Friday night date outfit will probably be fine for a first date night, especially if it's a casual occasion. Most first dates are relatively casual events anyway, meaning your dress should match the occasion. There's a misconception that date night outfits for women are more important, but truth be told, clothes are of nearly identical importance for both genders. Ladies, if you already possess a bunch of favorite date night dress outfits, you'll most likely be just fine wearing one of those! Still, we know you'll probably spend a lot of time stressing over your date night outfit anyway (which is why we wrote this guide on attires!), so let's go over what to consider when picking between potential looks for your first outing.
Like we just mentioned, first dates are generally casual occasions. This doesn't signify that you should choose the night outfit which requires the least amount of effort, though; rather, base your night outfit on the place you're attending for your date! How casual is the location? Is it dive bar or chain restaurant? By considering the reasonable dress expectations of the venue, you'll easily be able to think of appropriate clothing! Still, running low on ideas for what to wear? Not to worry—we have plenty of first night outfit suggestions to assist you in choosing the perfect option from a variety of looks to rock!
Guys, first impressions are everything, so although clothing are important, it's crucial that your night outfit is the only thing that's casual: don't skip out on basic hygiene! Along with your casual date night outfit, you should also be wearing a nice cologne, have showered recently, & ensure that under your fingernails is clean. A nice night outfit is surely important, but so are the other aspects of how you present yourself. Match the look to the venue; if people usually wear t-shirts, feel free to include them in one of your attires. Fortunately, no matter what shirt you wear, jeans are sure to fit in with any one of your clothing options.
Ladies, you already know about personal hygiene preparations for a date, so we'll skip that & jump straight into the looks! While your night outfit can be as basic as a t-shirt and jeans, it helps to go a bit less casual for the best first impression. Rather, select a relatively casual dress, some nice shoes, and either flats or high-heels for a night outfit. To be honest, men are usually less focused on the outfits and more focused on you, so you can pick whatever night outfit you think makes you look the best!