The Benefits You Get If You Create a Dating Website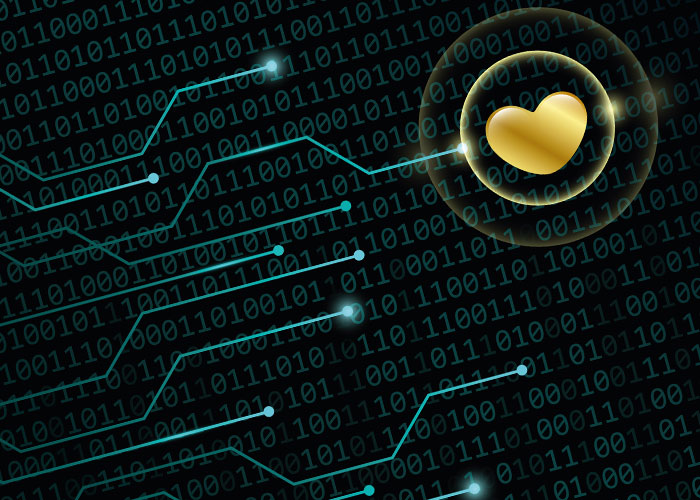 Programming students get to enjoy making a lot of different websites and programs. However, there are some projects that are just more special than others. These projects will fit nicely in your portfolio, make you a better programmer, and give you joy at helping others. Making a dating website is one of those projects that can help fulfill you in several different ways. We're going to take a quick look at the most rewarding parts of making a dating website to showcase why these are a great area of programming to work in.
Helping People Find Love
Dating websites are unlike others in many ways, but the most obvious is the function of the site. Online dating sites are unique places where people can find a partner that will transform their life for the better. Working to create, update, and develop a site like this is more than a way to earn a paycheck, it's a way to engage with a community and provide them a way to fulfill a need. This is absolutely rewarding because you know that you are contributing to the lives of your customers in many ways.
Trying Different Elements of Site Design
Dating websites have to be easy to use and attractive to their users. That makes them very difficult to make sometimes, but it also gives the programmers the freedom to make choices. While you're dating websites, you can experiment with different elements of layout and design, fulfill your need to be original, and test the limits of your skills. All of these are crucial parts of being an effective programmer and working on sites of this type will showcase your skills for future jobs.
Learning Markets
Another fantastic thing about working on websites in terms of their intrinsic reward is that you will learn a bit of marketing. Dating websites are not just a one size fits all sort of endeavor. They have to cater to the needs of their specific community. For example, older people use dating sites and they need larger fonts, better accessibility, and other features to help them along. You'll learn the minutiae of various populations and how to represent their needs on your site.
Overall Profitability
While intrinsic rewards are fantastic, the real-life rewards of making a dating website are pretty nice as well. Online dating websites that are properly run tend to be highly profitable. People love coming to unique websites to find people for love, and they are willing to pay to use the sites. Between direct pay for the sites and advertisements, programmers can make a mint!
Trying Your Hand at Programming New Things
Last but not least, programmers can find intrinsic rewards in developing dating sites with novel technology. Think back to some of the modern swiping dating apps and you'll see how programmers flipped a well-established market on its head and took hundreds of thousands of customers away. You could work on a site, have an idea, and make a name for yourself even if dating seems like a played-out niche.
There are a lot of different websites that programmers will be thrilled to work on, but dating websites are certainly one of the best. These online dating websites provide people with a chance to find love and tend to be highly profitable for those who run them. With a mesh of financial and philosophical fulfillment, it's clear why so many programmers enjoy this area of work. Site development might be more science than art, but that doesn't mean you can't indulge in both when working on the right site.