Simple Date Ideas to Consider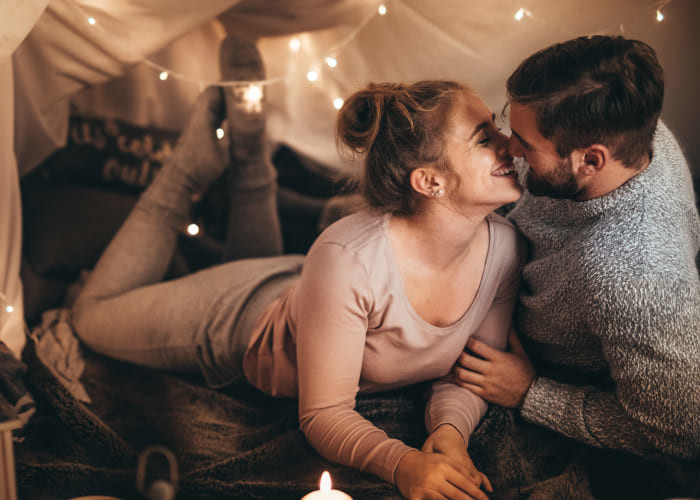 Let's get one misunderstanding out of the way first: simple date ideas aren't bad. More often than not, trivial activities can bring as much fun as something that requires a lot of preparation. Below are cute cheap date ideas which are simple to implement yet leave a lasting impression.
Going biking: This is a simple and great way to catch up with someone. Nothing beats the feeling of getting to the top of a mountain to see a great sunset. You are also free to pick a random neighborhood and take off to explore it.
Having a game night: Love playing video games? If yes, this is another fun thing to do, especially if you're competitive.
Spending a night at a museum: Many museums have days when everyone can enter them for free. Getting to know something new in a cheap place to go on a date is always a good idea.
Going to the beach: Sunbathing, deep diving, or just splashing in the water with your partner makes for simple fun. In case you don't live by the ocean, you can still go to a lake. Bringing a bottle of wine to the beach and looking at the Sun is also nice.
Roller-skating: This activity is cute and fun. If you already have rollerblades, this saves you the cost of renting them, which would be pretty cheap anyway.
Volunteering: Doing any kind of social service together is good for the community. Naturally, you can get to know your cute partner better while at it.
Going camping: Setting up a camp is a simple yet fun idea. Whether you're going somewhere distant or would like to start with your backyard, you'll have a good time regardless.
Playing Twister: Trying out weird poses in this game will surely cheer you up. Also, even if anyone loses a round, it could possibly lead to a hot rematch in bed.
Going on a movie night: This one is a classic. Watching movies under the open sky in summer is as good as it gets. If you'd like to take things indoors, renting a film is simple.
Playing basketball: A round of basketball will make you and your partner stretch your legs for a bit. In case both of you feel competitive and don't want to settle for simple things, you can set various challenges like playing with eyes closed.
Singing karaoke: Going to a karaoke bar is always a simple yet nice idea when seeking a good time. Imitating famous singers and beating each other's scores is where the fun's at.
Hosting a poker night: Another cute cheap date idea is setting up a poker night at home. Invite your partner and enjoy this gambling game.
Test-driving: Why not take the car you've been dreaming about for a spin? Make sure to visit a car dealership close to you and make your dream come true.
Playing Truth or Dare: This game is a simple yet fun way to get to know your partner. If they prefer action to revealing intimate facts, all the better!
Sharing embarrassing old photos: Looking at cute pictures of when you were growing up will surely bring many laughs and memories. Learning about your partner's past has never been easier!
Top Date Ideas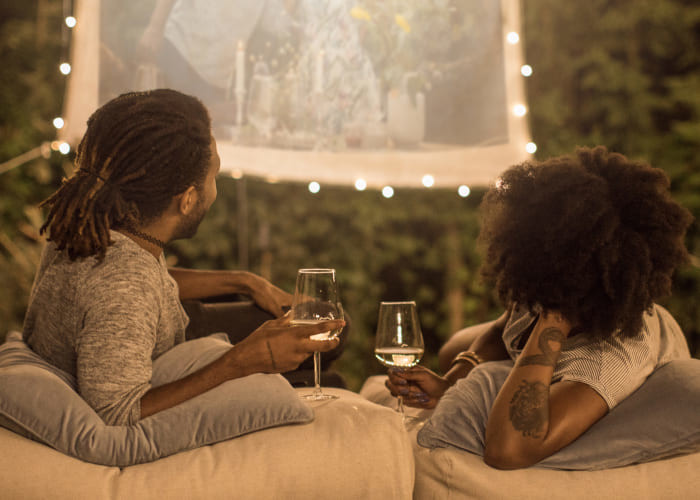 There are many great cheap date ideas to consider. You can find one of the best things to do with your partner below.
Having a cute Instagram date where you take pictures of each other is rightfully one of the top cheap date ideas. Capturing moments of joy makes for a nice bonding technique.
Taking a walk around the city to see the most beautiful sceneries isn't half-bad, either.
If the weather is nice, consider joining a jacuzzi party.
Another cheap place to go on a date is to visit an art gallery. Spend an hour or two appreciating the work of artists. You and your partner will get an idea about each other's tastes and outlook on finer things.
Invite your partner for a fast-paced football or tennis match. You'll notice that the time spent together will fly by.
Having an open-air barbeque is no less exciting than other cheap date ideas. The taste and smell of new dishes will definitely be long remembered.
Learn new skills related to feelings and emotions like a new language, sketching, painting, pottery, photography etc.
Make a delicious pizza, salad, and bring some cheap drinks for a cute date night. Add some music to the mix, and you will have a romantic atmosphere.
Take an off-road ride on a bike to discover new places in the outskirts of your city. Even though it may not be as cheap as other date ideas, an increased sense of freedom and adrenaline will make you bond stronger than ever.
Make cute videos with your partner and upload them on YouTube. Doing so will bring tons of fun, making it an effective and simple date idea.
If your partner likes to solve riddles, visiting an escape room together will make both of you rack your brains.
Places to Hang Out With Your Girlfriend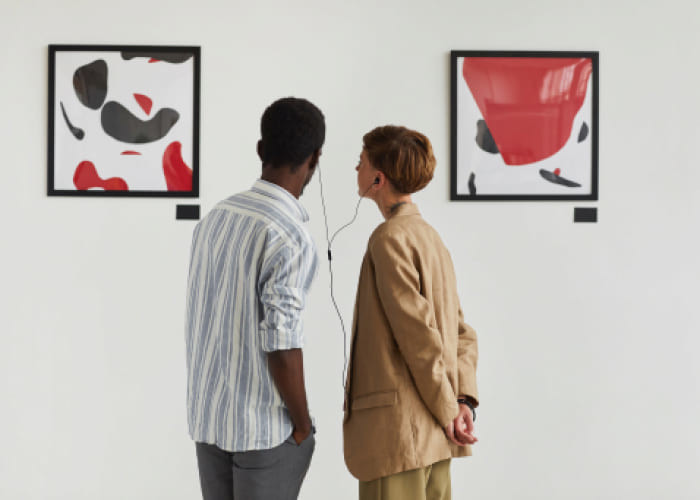 Are you at wit's end where to take your cute girlfriend to have a cheap date? We've got you covered!
You can try some cheap VR games in many malls. Playing games in a new way will send the shivers down your spine and leave a lasting impression.
Consider playing beach volleyball with your cute GF. Alternatively, indoors volleyball works just as well.
You can ask her if she needs assistance in cleaning up her apartment or cooking dinner. Your help would come in handy and mean a lot to her.
Buying weekly groceries together on a local market is also a good way to spend your time with a partner. This cute cheap date idea will benefit both of you.
Local coffee houses are great for a simple date. A cup of cheap coffee with a donut will open way to a cute conversation.
Mexican or Spanish restaurants are pretty much everywhere, and they offer spicy yet tasty food at affordable rates.
A surprise picnic is always a good idea. It doesn't have to be extravagant or expensive; a simple walk in the woods or somewhere picturesque will do just fine.
Attending a wedding or a birthday together would make your relationship even sweeter. Giggles and joyful family get-togethers always make women's moods better.
Plan a visit to an amusement park if she loves riding roller-coasters, bungee jumping, and other attractions. She should feel relaxed in your company and be ready to open up to you even more.
Take her out to a concert by some famous singer or instrumentalist. Music helps to melt hearts down, making them beat faster.
Things to Do on a Friday Night With Your Boyfriend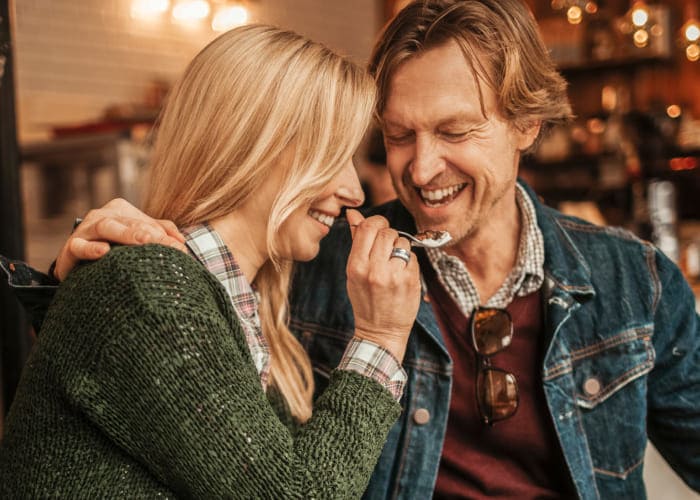 Who said that men are all work and no play? If you wonder what to do with your BF at the end of the working week, here are some nice tips.
While guys like to take girls out for cute dates, they also love to cheap out and stay indoors. Couch-surfing is a simple and popular activity among males, along with playing video games.
A good way to be intimate with your boyfriend is to hug him from behind. Sneaking up and wrapping your arms around him when he's not expecting it is a cute thing many men adore. If you kiss him on the neck, all the better!
Inviting him over to your place and cooking him a simple meal would greatly touch him. It doesn't even have to be anything fancy; as long as it's you, he's sure to like it. Plus, he'll see that you're making the extra effort to make him happy.
If you want to go the extra mile, light some candles and bring a bottle of fine wine. Your man will fall head over heels for you all over again for this simple yet beautiful gesture.
Another easy thing you can do is make him a delicious dessert. If he comes home and smells some cookies with chocolate-dipped strawberries, he'll probably be at a loss for words. After all, the way to a man's heart is through his stomach.
Purchase two tickets for his favorite team's next home game. Nothing says "I love you" better than presenting a man with things he truly appreciates.
Spritz some of your finest perfume he adores on his shirt. By having a bit of your fragrance with him, he will remember you for days, even if you two have to spend the coming weekend separated from each other.
Ensure that you give him a warm and passionate kiss when you two are about to say goodbye to each other. Doing so will ensure that he'll be thinking about it for a long time.
Put a cute note in his jacket so he can read it with a smile during the day. Let him know that you can hardly wait until he returns home and makes love to you.