Top Sex Games Worth Trying Out
Teasing and tantalizing are all part of being in a relationship. While you might send your partner's imagination wild at home, have you ever thought about the possibilities of driving them wild over text? Text messaging and messaging over any other platform provides a great opportunity to enhance the desire and passion from a distance.
Whatever your geographical location might be, a simple saucy and naughty text is all it takes to get them ready for when they return home. There's a whole range of games waiting for you to explore, and they can all enhance your sex life and take that lust passion to new levels. Don't hold back any longer; join in the fun, and you'll never look back!
Sex Games to Play With Your Partner Over Text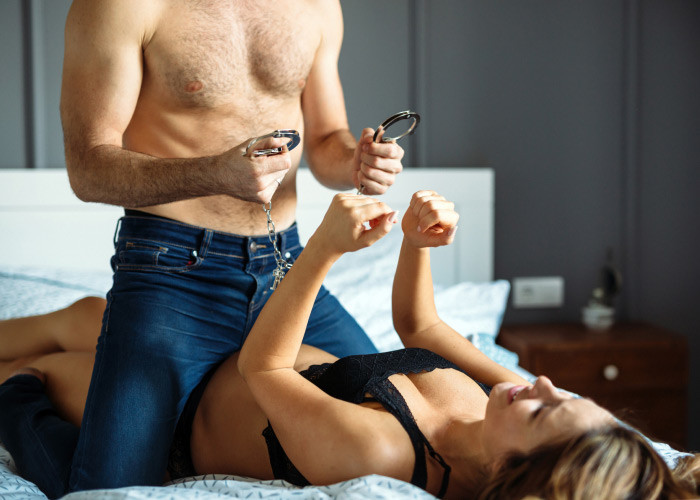 "Would You Rather?" It Definitely Worth Trying
This is a famous game that's been doing the rounds for many years, but it never gets old. However, it's possible to alter the game by turning it into a sex-related game. Send a suggestive text asking, "would you prefer me to kiss your lips or your stomach?". Their response will lead to the next question.
So, you can start the game slowly, start off fast-paced or speed things up as the game grows. This game is guaranteed to help you understand what your partner likes, giving you plenty of reasons to get things right in the bedroom!
Try to Play Select Your Own Adventure to Figure Stuff Out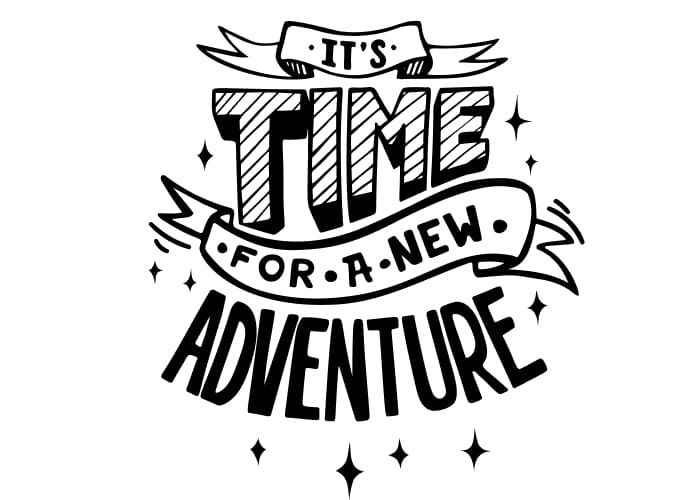 Much like 'Would You Rather,' this involves sending your partner a range of options that you can carry out right then before asking them to select one.
The questions you ask can be as suggestive or as unique as you desire, but remember to keep them engaging and fun. The responses and answers can then lead to secondary questions that delve a little deeper and offer something more!
Amazing Memories Revealed With "Remember When?"
Perhaps you've had an intimate experience with someone and want to discuss that moment again. If your partner is quiet and reserved, you can ask them, "Remember when we were hanging out in the park, and you shared a smile?". Is no response going at once? — continue going through the moment - "After that, remember holding my hand and saying that?". If you don't get an answer from your partner, prompt them with another message - "What happened next?". This question is certain to keep them engaged, guaranteeing that they will send a text response.
Let's Plan Our Next Adventure
This game aims to bring partners closer by enabling them to explore their next adventure. Opting to venture into this game ensures partners can plan their evening in a cheeky way. It's simple to play but asking your partner, " When you arrive home, shall we venture out for a romantic meal, massage each other, or hop into bed? What's your choice?"
Take turns to ask each other or simply give your partner the opportunity to arrange your adventure.
Treasure Hunting Can Be Kinky
This highly exciting game is packed with fun. The next time you're at your partner's house, hide something sexy. Get as adventurous as you desire. Leave lingerie, leave a sexy toy, or your underwear. After you've left, send a message informing them that treasure awaits them. Let them begin the hunt and send them clues if they're struggling. Either way, this thrilling game provides plenty of opportunities to increase sexual tension throughout the day!
Adult Sex Games For Couples Worth Exploring
Create Your Own Best-Seller
Where one partner is shy, this game encourages them to explore exciting sexual adventures by creating their own story. Inform your partner about your urge to create a story and explain it involves thinking of sentences in turn. Begin the story in a fairly subdued way before building up the sexual content. This game can continue for as long as you want it to…which includes months! You'll be amazed at how the story evolves, with its own twists and turns, including sexual escapades that you can explore in real life! Creative sex games take many forms, but this is something completely unique and intriguing!
Create Your Own Book Club
Perhaps the game above is too adventurous for those partners who are shy. This isn't a problem, as Create Your Own Book Club game is about nudging partners in the direction of erotic books, creating one of the best sex game ideas for married couples. Send them links and read the book simultaneously before sending them certain sentences from the book or discussing particular scenes. This game involves taking a unique approach to encouraging your partner to loosen up and begin indulging in sexual adventures without forcing a game upon them.
"What Am I Wearing?" – Imagine and Get Wild
This game becomes as detailed as you both want it to. Perhaps you're at home and wearing a certain piece of underwear. Maybe you're wearing your favorite lingerie set. Whatever you're wearing, you can be sure that cool sex games don't get better than this game because it'll drive them wild. Ask your partner to guess, send them images as clues, and once they guess the item, you can inform them that they can see more later. It's a game that can be sexual or simple, but it's all about what you're wearing and encouraging your partner to explore the available options!
King or Queen For a Day Could Save It, Actually
Let's face it when we consider sex game ideas for couples; everyone loves to take control because it's a load of fun, especially when it comes to relationships! In this game, you can give your partner the title of King or Queen and invite them to be in charge for the day. Of course, they can go wild with their options, but they'll need to remember that the crown changes hands the next day! This is a unique twist on domination or submission outside of the bedroom, although it can lead to plenty of action in the bedroom. Whether it's a decision or an activity, there's no doubt that this game offers plenty of fun and excitement.
All in Brainstorming Adventures the Sexy Way
While there's an abundance of romantic sex games to choose from, sometimes coming up with suggestions and ideas is enough to drive each other wild. Brainstorming sexual adventures involves sharing any sex tips you discover online. This could involve new positions, foreplay ideas, or even introducing toys. Whatever it involves, it's certain to keep your partner thinking and guessing. You can send another text asking if they're up for trying this out. It's not a one-way game because they can always turn a suggestion down and come back with their own.
Snapchat Sex Games That'll Transform Your Sex Life
Shopping and Sexting
Sex games to play with your spouse can take many forms. However, it's not always about selecting games that have intimate sexual activities from the beginning. Sexting and shopping can go hand in hand, though! Sending a message to your partner with a link to some sexy lingerie or sex toys can hint towards something you're keen to see or use. Send them a message with a selection of images with the words "I've purchased one of these items, only time will give you the answer!".
Create a Kinky Sex Bucket List to Tick
Everyone has desires and wishes when it comes to getting adventurous in the bedroom. Let's be honest, many people are afraid to share these desires, but sex games try not to get much more exciting than this. Collectively, message each other and ask each other what you both want to explore together sexually. This can involve a whole range of options that can be as wild as you wish. In fact, if you're looking to make this a serious game, create a document and create a list and tick them off as you complete them!
Tell Your Partner What Do You See?
Creative sex games take many forms, but those suggestive games are often the best and most successful! The 'What Do You See?' game involves sending each other images of your body. This can be straight-up sexual, or you can tease them with body parts that look like something more sexual! From an armpit to your shoulder or any other body part, ask your partner to keep guessing before rewarding them with a real photograph once they get the answer correct!
Truth or Dare Can Be Trivial, But It's an Option!
One of the sexiest games to play on Snapchat is Truth or Dare. This game requires no introduction as it's been doing the rounds for years. However, there's no denying that it's packed with thrills, intrigue, and suggestion. You can ask true questions that can include "What's the most adventurous thing you want to try in the bedroom?" or "what part of me really gets you hot under the collar?" Keep this game as naughty and daring as you desire!
Fill in the Blank and See Where It Leads
If you're thinking of sex games to play with your husband, this game is certain to work. If you want to drive him wild, send him a suggestive message, including a sentence with a blank, and ask him to fill it. Something such as "When I arrive home this evening, I want you to…" and then wait for your partner to fill in the blank. The responses can range from hilarious to sexually arousing. However, you can create enough tension to let your imaginations run wild all day long, leaving you with an explosive experience once you both arrive home!