Is she playing hard to get or not interested – Find out now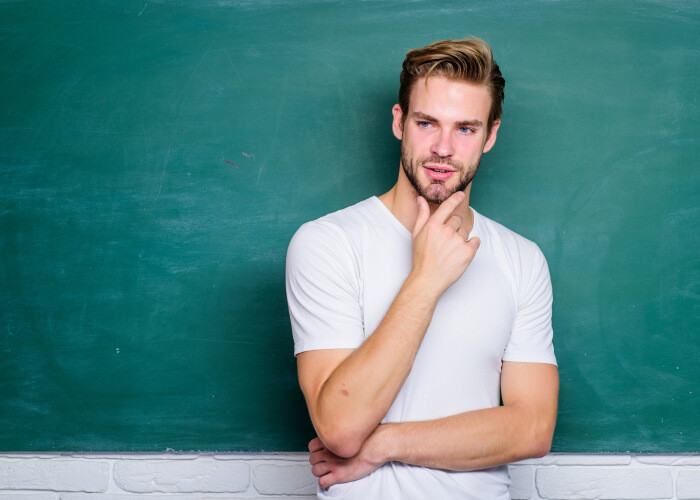 Winning a lady's heart to your side most times can be hard on the part of guys, depending on the lady you meet with. Your patience, romantic attitude, and effort to put into her might be frustrating if the lady's response to all your gesture of love is not positive. This attitude will make you look like you are not doing enough to please her. But you will discover that the more you do, the harder it becomes to get her. Some might even show some positive signs towards you initially and change afterward.
Such lady will behave strangely towards you which if care is not taken, you might lose interest in her. But before you do, you need to know if a girl is playing hard to get or not interested. Once you can deduce this, you will determine if to exercise some patience with her and offer her more time or let go of her and find another lady. Because some ladies are always very cautious of whom they will give their heart to before they do so as not to be heartbroken later on.
Is a girl playing hard to get, or a girl does not like you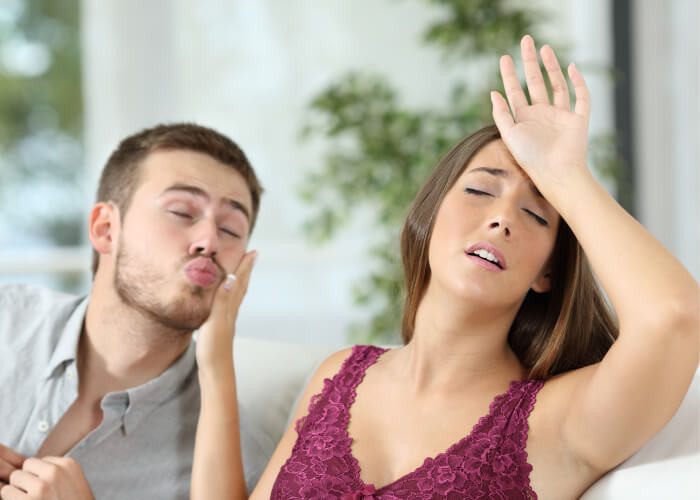 Discerning whether a girl is playing hard to get or just not interested might be complicated if you don't examine the coin properly. The reason is that ladies, in their way, are kind of subtle when it comes to feelings. A girl might truly like you and decided to act hard to penetrate her heart for her to know if you are sincere with your intentions or just playing on her feelings. And at times, she might not like you, not be interested in you, or not be her type of man. Let's take a close-up at some of the signs that girls will show towards someone a girl does not like or is interested in. when you know these signs; it will help you decide if she's worth going a mile for or not.
Her body language is saying NO, NO, NO: you can easily know that a girl does not like you and does not have interest in you when a girl takes off her eyes away from you while talking with her and does not respond or responds casually to you.
She gives Excuses: whenever you endeavor to have some conversation with her, she always gives excuses of being busy or have important things to do or going somewhere urgent and demanding. This is a clear indication that a girl is not in any way interested in you.
She doesn't respond to you: if you text her and a girl barely or never responds to your text or missed calls, know that a girl is not interested. This will also surface in social media chatting as well. If you notice that you do send her messages, a girl reads and never chats you up thereafter. It is a clear sign to watch.
A girl makes it clear: in trying to make your intentions known to her, if a girl states that she is not interested or doesn't see things working out between you two, this is enough sign of halting pulling the trigger towards her.
She cuts you off her social media: if a girl goes to the extent of blocking you on her social media and doesn't want to connect with you, that's a sign that a girl doesn't want you around her.
Her friends say it: if you want to know the truth, try to hear what her friends say from there; you will establish the truth and know where you stand if a girl is playing hard to get or not interested in you. If her friends or friends you have in common say that a girl doesn't have interest in you, you need not disturb yourself over her again.
A girl always tries to avoid you: when you find yourself at the same event or location where a girl is, and she never turns up to say 'hi,' that's an indication. Or a girl even pretends not to see you or avoids you when you attempt working up to her to say 'hello".
How to know if a girl is playing hard to get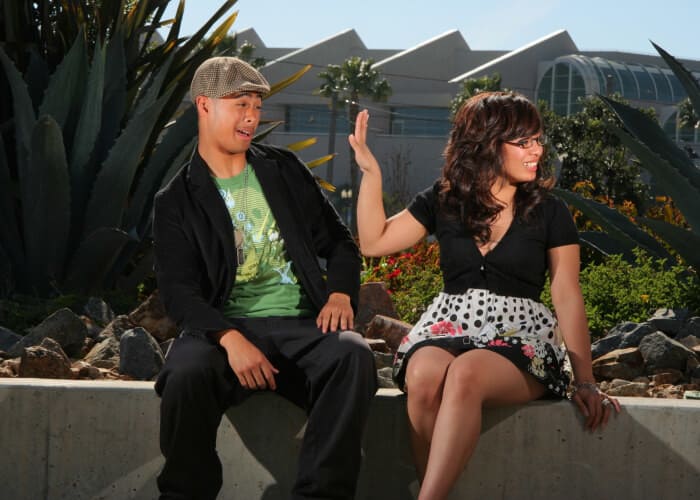 Some ladies don't want to appear cheap to that guy that approaches them whom they truly have feelings for. They tend to take their time with such a guy and know if he is like other playboys. No ladies love it when a guy toil with their feelings and emotions. As a result, you may be left thinking, is a girl hard to get or not interested?
Know that there is a difference between a lady playing hard to get and that hard to get. If the lady shows some signs that will be made known here, be sure that a girl is interested in you, a girl is only playing hard. This is to test your patience and be sure you are the right match for her.
She doesn't turn down your offer: if you request to hang out with her or have some time out together, a girl will not turn down the offer outrightly if she is playing hard to get. Her response will be, 'I will see if I can work it out, 'let me check if my schedule is free at that time, 'I will see what I can do.' Though there is the tendency that she would not agree or meet up the first time you ask. This tells you that she's just playing hard to get and wants you to chase her more.
She talks about you to friends: to know your fate with a lady, try to hear what a girl says about you to your friends if you share the same friend. If not, try to hear her friends out. From there, you will know the truth if a girl is playing hard to get or not. Ladies find it easy to disclose to their female friends to ease their minds. If all you receive from her friends about you are all positive or find out that a girl is taking time with you, she is only playing hard. Keep on pressing till she gives in.
She doesn't respond on time: on texting that lady of your dream or chatting her up on her social media platform, you observed that a girl doesn't respond immediately after reading. If she's responding, it always takes her days before she would reply to your text or chat. Know that a girl got you in mind and just playing hard on you. Making you wait, which may want to get on your nerves.
She shows you affection: a lady that is playing hard to get will show you some level of affection at one point when you least expected it. But doing this will not be all the time. At times when you need her affection, a girl might not show up or act less concerned. This attitude is intentional, and it is for you not to see her as cheap or desperate. She will always give you mixed feelings, doubting if she's into you or not. This is enough to tell you that a girl has a thought for you but still watching and testing you.
What are the things to do if a lady is playing hard to get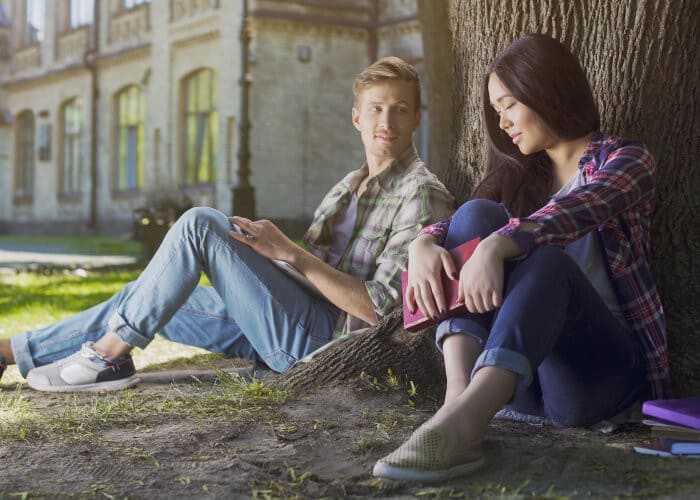 If you are looking for ways to know if a girl is playing hard to get, you must be ready to take things slow. To not wrongly assume that she is not interested in you, you need to weigh between playing hard to get properly vs. not interesting points discussed. Once you noticed that her attitude is more of playing hard to get and not interested, you need to be patient with her and encourage yourself more. In your being patient, follow this guide on what to do to assure you that you are right for her and not just want to get into her pants.
Keep it going: a lady that has dim it fit to release her number to you has made the work underdone for you. No matter the attitude a girl shows towards you, as long as she hasn't told you, "no, I'm not interested in you," keep your patience and hope high. Keep on giving her calls and messaging her always, even if she doesn't reciprocate your text and chats on time. While doing this, don't be pressuring her not to get her turned off; give her space, and with time, a girl will fall in.
Share in her moments: once a girl starts responding to you slightly, either through calls or chats, try to get involved in her memorable moment, both the good ones and the ugly. Though a girl may not want to make it known immediately with a subtle and kind asking, she will make it know bit by bit. When she does, involve yourself in it to shows that you mean something special to her.
Don't withdraw from your romantic gesture: because you have been trying to get her, and the more you do, the harder a girl plays to get. This should not turn you off her. Keep on with your lovely and romantic gesture towards her by sending her lovely and romantic messages often. Call her during the day to check up on her; if a girl doesn't pick up her calls, drop an SMS to ask about her day and work sweetly. But don't overdo it to avoid seeing you as a playboy.
Ask her for a date: a lady that has started talking to you bit by bit is likely to go on a date with you. Ask her if a girl will love to go on a date. She may turn down the offer in the first place, don't worry, let her be and ask her some subsequent times. She will likely oblige later and go on a date with you to know you more.
Be yourself: always be yourself when you go on a date with her. Don't pose yourself or make an excessive show of yourself. This attitude may turn off a lady who is interested in you. But make sure you dress well and charmingly. Accord her some feminine respect; ladies love to be treated well by whom they have feelings for. This first date might be a good game changer and get her opened to you, accepting all your love attempts towards her.
While a lady is playing too hard to get, as a guy who knows what he wants in a lady and has seen it in her, you should not ignore her for that. The attitude is prevalent with those that are serious with relationship and not those ladies who are just after flirting or gold-digger. But there are some occasions where you will have to ignore those playing too hard to get game. Such lady doesn't show some sort of affection either do they care with your feelings; they are, too rigid and unresponsive. If you notice that, bro, let go of her, you need not waste your precious time on her.
If a lady is playing too hard to get and not picking calls, not replying to text or chats you send her. This shouldn't be something that should last for several weeks or even extend to months. If you noticed that such an act keeps repeating itself from the lady, it is right to ask her what a girl thinks about you and if she is interested in you or not. With this, you will have a clear-cut idea to wait or not. Mind you, some ladies will not give you a yes or no response. Her attitude should make the final say on this.