Get Ready to Send a Sexy Text to Boyfriend
Getting a guy's number isn't too difficult for a woman. You let him buy you a drink. You laugh at his jokes, and you pay him a compliment. Keeping his attention can feel much more difficult. You want to maintain a good level of contact whilst giving him space. You need to send the kind of text that he can't help but reply. To keep him interested and out of the friend zone, you want to keep things sexy. Spice things up and send these texts to keep him keen when you're apart.
If you're looking for dirty texts to send to a guy to turn him on, you definitely came to the right place!
Check them out below!
Dirty Texts to Send Him at Night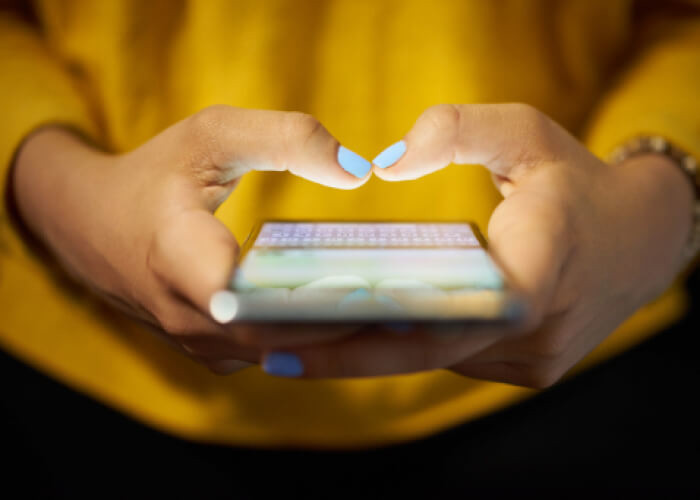 "I hope I have a sex dream about you tonight"
When sending a dirty text to a guy, you want it to open up the flow of conversation. This allows you to describe your naughtiest dream about him. You can describe the different positions and scenarios. He can do the same. Then, when you meet, make those dreams a reality.
"I need you inside me"
Men can get a bit worried and may back away if you tell them you need them emotionally. In a sexual context, they absolutely love it. Knowing no one else will do gives them great pride - even if it's not true! Anyway, a dirty texts like this will make a guy yours for the taking!
"I can't stop thinking about that thing you did"
For extra spice, don't tell him what you loved during your last intimate session. Keep the guy guessing about what exactly he did with this dirty text!
"My vagina is lonely"
Hopefully, this dirty text makes the guy laugh, and he offers to keep your vagina company. Continue the fun with texts suggesting your vagina will need to check her diary to fit him in.
"How's my favorite penis tonight?"
This objectifies him in a jokey way. If you haven't already noticed: the key to most of these text messages is that they suggest something sexual and make him laugh.
"I've lost my pussy. Shall I show you a picture so you can help me find her?"
You can send him a picture of your vagina if you know him well, or you can send him a picture of an actual cat if you don't. He will already be thinking you meant it in a sexual way. He'll probably find the joke of such a dirty text funny. If he is not amused, maybe he's not the right guy for you! Remember while you send sexy texts to a guy: don't always have to be totally serious. They can be funny too!
"At night, I lie awake thinking about things I should have done and said. I think about the meaning of life and the intricacies of the universe. I marvel at the spark of life that created the rain forests and created you and I. Then I vigorously masturbate to help me sleep"
You just sent a guy a dirty text that show you are spiritual. You are deep, and you are sending dirty texts to him. What more does your guy want?
"This bed feels empty without you"
As mentioned previously, men can run a mile if you send dirty texts to them. Make sure it is reciprocated before you send something like this. Only send this message if you are in a long-term and stable relationship, or he might think you miss him and not just his body. It is normal to miss anyone whose company you enjoy, but men don't always see it that way.
"Is it weird that I have named my masturbation finger after you?"
Yes - yes, it is weird. But some guys dig it when you send such dirty texts. Maybe send your guy a picture of your finger with his face drawn on it to seal the deal. Make your new finger friend look happy because he loves his job.
Nasty Sexting Text Messages for Him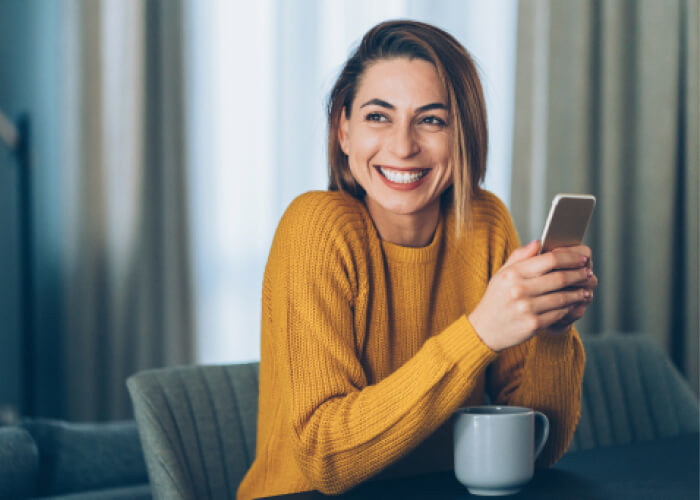 "I'm saving my second orgasm of the day for you"
You definitely want to put the thought of your orgasm in his mind. You also initiate plans to meet today without saying the words asking him outright. He will be the one asking you when you are free for that second orgasm. With dirty texts like this one, it all becomes easy.
"I wouldn't order a salad from a restaurant, but I'd let you toss my salad."
This dirty text to send to a guy is perfect if you want to spend the night together. Discuss the menu and let him know you aren't the kind of girl of who's going to order a plate of leaves while also driving him crazy in the process.
"My finger is tired, can I borrow you for 20 minutes?"
You can follow this dirty text up with, "I used the last ounce of my strength to text you". Yes, girl, you are one hilarious and sexy goddess.
"I want to suck you like a lollipop"
Did you know men love blowjobs? They also love to imagine you sucking on things that remind them of blowjobs. You can replace lollipop with "popsicle", "pacifier", or "lemon sherbet". If you want to add a bit of humor to this, you can say something like, "I will suck you harder than Kevin Costner sucks at acting".
"I am the boss, and you are the subordinate."
You can swap this around depending on what you're into. Show him you mean business with your dirty texts. How badly does he want to keep his job? He will need to work harder and longer to impress a woman like you!
"If love is food for the soul, your O-face is only hell of a dessert."
Naughty funny texting is the way into his pants – and even his heart if you're seriously good at it.
Pro-tip guys: women love to see you orgasm as much as you enjoy seeing women do the same.
This text will make him feel good about himself and perhaps less self-conscious about the faces he makes in the bedroom.
"Roses are red; violets are blue, if you lick me, I will lick you"
It's poetry - it's romantic. Let him know he gets what he gives. You are confident and a capable licker. Yum!
"I'm a dirty girl. I need a hard scrub in the shower. Do you want to watch?"
You certainly are a dirty girl when you are texting filth like this! But do you know what? He will love it and probably take you up on the offer. If he wants to get in, the best position is with him behind you, while you're up against the wall… we know from experience! You can let him know this via text to really get him in the mood.
Things to Say to Turn a Guy on Over Text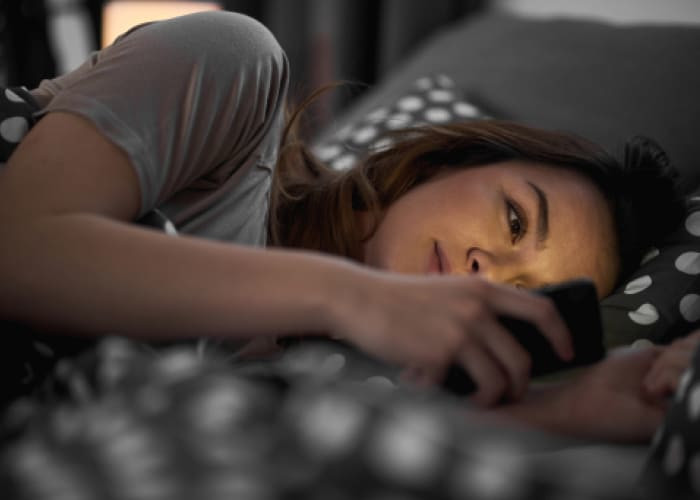 "I have been a very bad girl. I will never learn, but you can try and teach me"
If he is into dominance, this dirty text will surely drive him wild. What have you done that is bad? Did you masturbate in the work bathroom? Did you watch porn on your housemate's laptop? You really are a naughty girl!
"You have a really pretty penis. Seriously the best I have seen. I can't wait to have a catch up with him"
Make him feel good about himself with dirty texts. Make him feel confident. Make sure he knows you love his penis even if you're apart – men love it when you compliment their little guy!
"I'm naked and wet from my bubble bath"
If he is picturing you naked, he should get turned on pretty quickly. Imagine all the things you could be doing underneath those frothy suds!
"Sometimes, I wonder if my vagina is just too tight. Maybe you can loosen her up?"
Men love the idea of a tight vagina and a challenge. This incorporates both into one tantalizing text message!
"You can come over, but you cannot keep your hands to yourself. I'll let you choose where you put them"
Ask him to tell you where he is going to put his hands and describe in detail what he plans to do to you. That'll get you both hot and bothered no time at all!
"You. Me. Sex. Right now"
Sometimes really good dirty texts to send to a guy are just straight to the point. Your decisiveness and confidence will turn him on. Sex right now? Yes ma'am!
"If you think I'm beautiful on the outside, you should feel me on the inside"
This will make him imagine what you would feel like in an intimate manner. Trust us - you will have him fantasizing about you all day long.
"I want to try things with you; I haven't tried with anyone else"
He will definitely want details from your dirty text, so have a list of things you want to try at the ready. This might be various positions, locations, or roleplay scenarios.
"I ate a hotdog and thought of you!"
If oral turns you on, it will certainly turn him on. Go on to tell him it was so large it was difficult to fit it all in your mouth. Tell him the sauce fell onto your breasts, and you cleaned it up with your tongue. You get the picture. You might feel silly, but just go with it!
"I heard you have a penis injury, and I am willing to give it a therapeutic massage… for a price!"
Reassure him that whatever you deem the price, it is worth paying. Asking for an orgasm is a great way to turn him on and a satisfying form of payment for you.
Dirty texts to send to a guy is a fun way to maintain a level of intimacy when you can't be together. Texting suggestively is an excellent form of foreplay, ensuring he will be in the mood for sex when he sees you. In my experience, sexting is a turn on for the sender too. We hope we have given you plenty of inspiration. Be silly, be naughty, be weird and be yourself. If he is right for you, he will get a kick out of your sexy side.