Here's How to Move on from Heartbreak Fast
Most of us will have experienced the crushing disappointment of having lost love. There can be complex reasons for any relationship to become derailed, but the one thing they all have in common is the heartache this can instigate. Sometimes it's a mutual decision for a couple to part. Relationships can just run out of steam, and when that happens, the decision to part company and go your separate ways can often be mutual.
On other occasions, there has been an imbalance, perhaps caused by one of the parties losing interest, or even embarking on an affair with someone else. The latter has the potential to cause a serious rift between two people who were once close, leading to acrimony and mistrust. If you happen to find yourself as the person who has been spurned, it can erode your enthusiasm for getting involved with someone else, at least for some considerable time.
We will provide some pointers aimed at making it easier for you to cope with a partnership that has hit the rocks. If you can appreciate these coping strategies, you'll have a much better shot at finding happiness, and rediscovering your zest for life, and love.
What Is the Fastest Way to Get Over Someone? Find out Here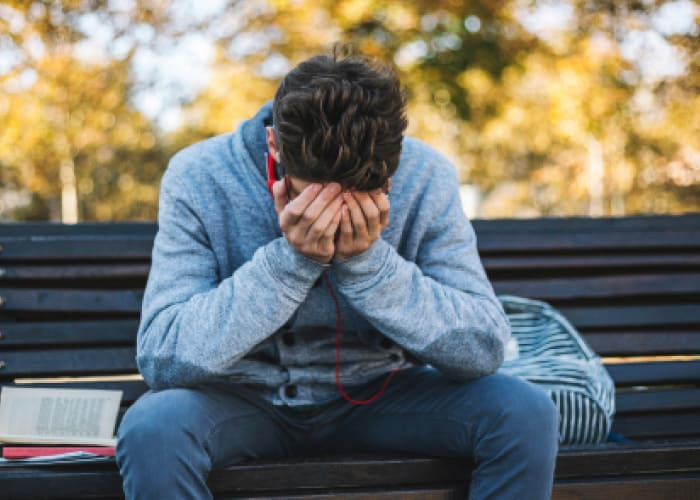 There can be no denying that when a relationship comes to a halt, whether this has been on the cards for some time, or has happened out of the blue, it can invoke negative feelings. When it first hit you that it's over, it can sometimes seem as if your whole world has come crashing down and you might find it difficult to focus on ever feeling happy again. It is important to place your strong emotions in perspective, although it can sometimes seem as if even this is too much of a challenge to accomplish in the short term.
What are the best ways of dealing with heartbreak pain?
The first thing you have to accept is that what is happening to you is a fairly common occurrence. Very few relationships run their course without any hiccups along the way, and if you do suffer a break up you will hardly be in a unique position.
One of the most important tips to take on board is that you should allow yourself some time to wallow. Self-pity might seem like a negative emotion, but it can serve as a safety valve, allowing you to get a sense of expelling bad feelings while are you assess what went wrong.
It would also be important not to focus too much on the causes of your breakup, as it is highly unlikely that any action you perform know is going to have any effect, since the damage is already done, and the sense of trust you will have enjoyed with your ex-partner will now have dissolved.
It is crucial to accept the way you feel, and then allow yourself a sufficient period to mourn the loss of your relationship. Your friends might offer advice about looking for a new partner straight away, perhaps even inviting you to accompany them for a night on the town where there might be some chance of you bumping into a new love interest. But this can have an even more destructive effect on your well-being, as relationships rely on a much more concrete building block than simply being on the rebound from something that has only just happened.
You are never going to get over a breakup if you jump into bed with the next person who comes along, who will always be second-best at that moment.
How to get back in the saddle after a break up
You might well have friends who have been through a similar situation. They would be an excellent source of counsel and support, so one of the first approaches you should adopt after a relationship has broken up is to arrange to meet members of your close social circle.
Try and rendezvous in some neutral venue, far removed from any of the locations where you might have embarked on dates with your ex. Chat about your feelings, and be honest about the way your insides are currently churning. If any of them have had breakup experiences, they will be able to sympathize.
Let's Look at the Easiest Way to Get Over a Break Up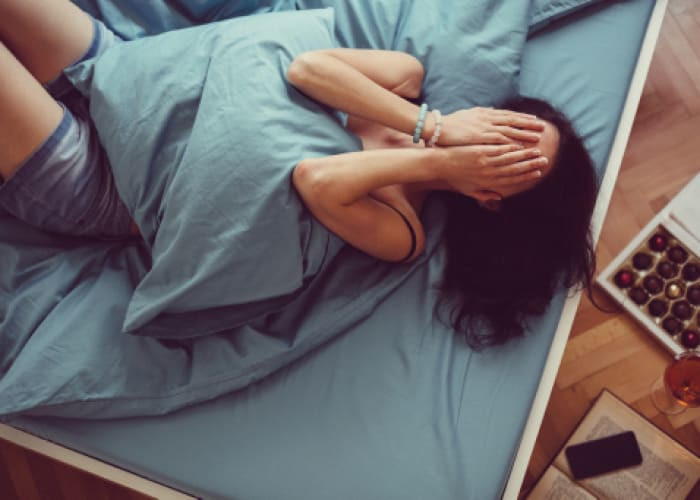 Seeking support from loved ones
If you want to know how to get over a relationship fast, one of the key points to take on board is to avoid rush decisions. When your emotions have taken a severe knock, it is quite common to act out of character. Perhaps you have been tempted to try and drown your sorrows, embarking on a drinking session where you will knock back shorts, and perhaps end up in bed with someone who would be completely inappropriate. Why not discuss your situation with family members? There is every chance that some of your relatives have already been through marriage break ups or divorce and will be able to advise you about ways of coping.
One of the most crucial decisions that you need to take is what type of contact you have with your ex-partner. If your breakup wasn't acrimonious, it can sometimes be beneficial for your self-esteem to maintain lines of communication.
If you have enjoyed a reasonable range of good experiences with this person, then there would be no point in completely eradicating them from your life. Retaining a healthy relationship with your ex can be a key to guaranteeing future happiness.
But if there was any ill-feeling behind the split, perhaps with a third party being involved, then keeping in touch with the person behind your heartache would be ill-advised. Maintaining contact with someone who invokes negative thoughts will only keep the situation alive in your mind, impacting your low self-esteem - which can sometimes even lead to depression.
Draw a line on the past
The best way to get over the loss of love is to try looking to the future. Although that might seem a difficult ask, particularly in the immediate aftermath of a relationship failing, the time will eventually come when you can look forward to what might be around the corner.
An excellent idea is to get into hobbies you might not have tried before, or revisit interests that had been put on hold during the relationship.
Why not sign up for new challenges, such as learning a new language at night school? Anything that gives your mind your full attention is excellent for driving unhappier memories away.
When we become intense with a partner, it can be common to allow other aspects of our social lives to fall by the wayside. While this partnership lasted, perhaps you were less good at keeping in touch with members of your social circle? Now would be an opportune moment to touch base with old friends.
Enjoying social occasions with people you are close to is another excellent way of putting heartbreak in perspective, and giving you the optimism to carry on with your life, feeling refreshed and ready for future romance.
Why not try visiting exciting new bars or clubs, and getting into social scenes that you haven't tried before?
Would You Like to Know How to Get Over a Relationship Fast?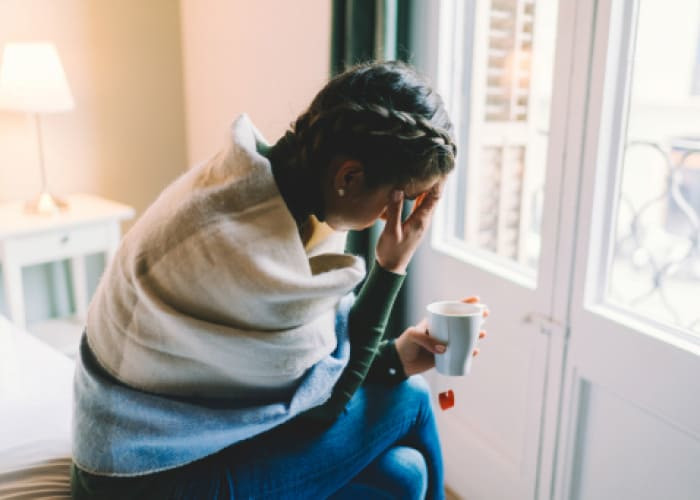 Rekindle romance in the virtual world
Surely one of the best methods of coping with a break up is to embrace online dating? This is where you can be put in touch with a diverse cross-section of potential partners, any one of whom could turn out to be a much more special person in your life.
Most of these are services offer free registration, allowing you to sign up to the platform, and check out the navigation prospects, or how easy it is to work your way through the webpages by referring to the interface. There will also be all sorts of chat rooms where you can get involved in interesting and exciting discussions with the other site members.
There may well be regular blog posts where the equivalent of 'agony aunts' will discuss a variety of topics relating to relationships. All you have to do is browse through the headings of previous posts, keeping an eye out for any information about coping with heartache.
As has been stated previously, you will hardly be in a unique situation, so there's bound to be advice for you to take on board.
Another easy way to get over a breakup would be to browse through the profiles on one of these dating sites, keeping an eye out for individuals who share hobbies and interests you have. Discovering someone you share common ground with is always such a valuable building block for a new, better relationship!
If you are still finding it difficult to cope with what has happened, then another fast way to get over a breakup would be keeping a diary. This will allows you to draw a line on the past and rejuvenate your innermost feelings.
Rather than keeping things bottled up, it can sometimes be useful to make plans for the future instead. Get in touch with friends to arrange weekend breaks or even holidays abroad. Once the world emerges from the pandemic situation of the past year, there will undoubtedly be a greater sense of optimism, as foreign destinations open to travelers for the first time in a long period.
There are all sorts of advice available online if you are still struggling. You can get in touch with counselors to who you can offload your angst. They will have been trained professionally and will be able to identify areas of your life where you could make changes to make it easier to cope with trauma. Another suggestion that might seem a little counterintuitive at first would be getting in touch with old flames or ex-partners from the distant past. If you have still maintained some kind of friendship with these individuals, then simply meeting up and enjoying a sociable drink and an amenable chat might be a way of letting you see a glimpse of the future of your current relationship. Perhaps one day you and the person you have just broken up with could meet in similar circumstances.