The Best Date Spots in DC and Surrounding Area
Whether you live there or you're visiting, the DC area is a great place to visit. As such, it's also a great place to go on dates! This city is home to a lot of America's history, making it the perfect location to go on one-of-a-kind outings with your boyfriend or girlfriend and bring to life all of your date ideas. DC winter is beautiful, so even if it's not summer, you'll still have plenty of options for outings. There are many traditional date ideas that work in DC, but there's also a bunch of location-specific dates you can have, so let's look at the various spots around DC!
Great First Date Ideas in DC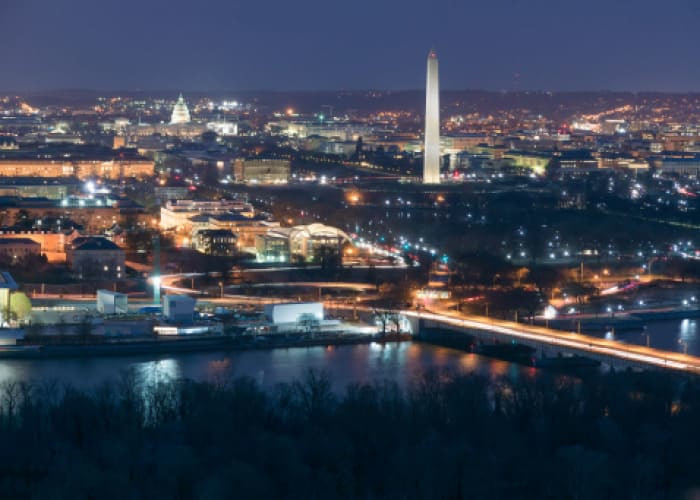 You won't have any shortage of date ideas when you're visiting DC. Since the weather here varies around the year, some fun dates in DC will be better suited for the winter rather than the hot summer season. Still, most DC day date ideas will work regardless of the weather (assuming you two don't mind braving the elements!). The DC area is home to lots of shops, restaurants, and clubs like most big cities, but it also has a fairly large amount of outdoor places that make for some of the best outings. It's also home to a wide variety of museums, which can make for fun date ideas in DC. Ultimately, your ideal date ideas will depend on your (and your partner's) preferences because the city has the perfect opportunities for nearly anyone! Of course, if it's your first time out with someone, it might be hard to come up with good date ideas. If that's the case, you'll probably want something relatively neutral that most people will enjoy visiting, so you'll enjoy this list of great first date ideas!
Rock Creek Park
The first stop on our list is Rock Creek Park. This 1,754-acre park is fitting for many different date ideas, partly because of its massive size but also because of the opportunities here. Not only can you enjoy traditional date ideas like picnics and nature walks, but the park offers many other activities as well, including horseback riding, golfing, tennis, boating, and biking! Depending on when you go, you may even be able to take your partner to one of the concerts hosted in the park. If they prefer something inside, feel free to visit the planetarium for some year-round fun!
MahoganyBooks
Dating a bookworm? If so, what better date ideas are there than to visit a bookstore?! Located on Good Hope Rd, SE in DC, MahoganyBooks is one of the many local black-owned businesses spread throughout DC. No matter what type of books your partner prefers to read, you're sure to find them here, making this one of the date ideas that's bound to work out well in the end. You'll actually have something to discuss on future dates, based on which book(s) you two pick. Also, none of the other date ideas are going to connect you with local authors, making this a DC outing to remember!
Malcolm X Park
If you're looking for date ideas with a bit of DC history behind them, then Meridian Hill Park (also referred to as Malcolm X Park) should be on your list of date ideas! Although nowhere near as big as Rock Creek Park, this 12 acre DC park is officially recognized as a National Historic Landmark. It has a memorial to President James Buchanan and also two statues (Joan of Arc & Dante). The park isn't open overnight, so this isn't one of the date ideas that you can enjoy in the evening. Nonetheless, this beautiful DC park is worth a visit!
Tried-and-True Romantic Date Ideas in DC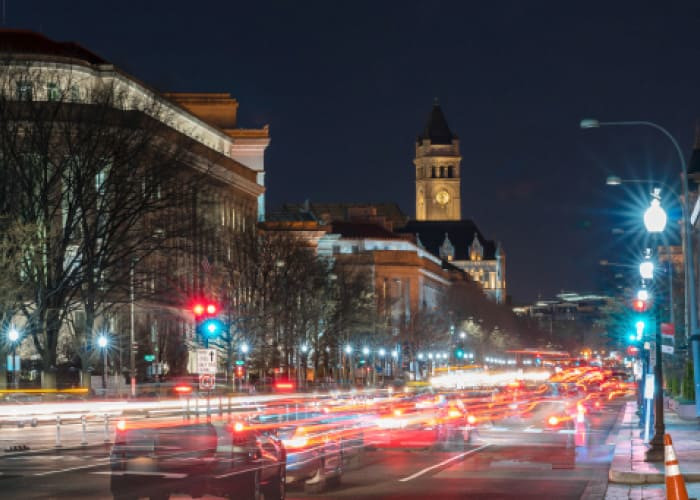 There are many good date ideas in DC, some more creative than others. Original and creative dates definitely have their place, but sometimes you want to go with something a bit more traditional. Perhaps you've been together with your partner for a while, and you'd like to celebrate something. Maybe you just want to surprise them with a classic! In these cases, you might decide to try something more traditional rather than exploring cute dates ideas in DC.
Regardless of your reasoning, we've got your back! Dinner dates in DC are one of the best date ideas that couples can't seem to get enough of, and that's probably because they're so romantic. With a wide variety of restaurants to choose from, you'll never have trouble coming up with indoor date ideas. DC has many good local restaurants, and the ones listed below are perfect choices for your next romantic outing! So, the question is: what type of food does your date like?
Calico
When you're on the hunt for locations with both indoor & outdoor seating, Calico is one restaurant that you need to have on your list of DC date ideas! Indoors has a distinct, industrial styling with picnic tables provided for seating. Outside in the DC air, you'll be dining on a 3,000 sq. ft. patio that offers year-round seating (unlike some other date ideas). So what kind of food do they serve here? This DC restaurant mainly serves cocktails and bar food, making it one of the more casual (but memorable) date ideas on our list.
Le Diplomate
If you want to feel like you're in Paris despite being in DC, this is the place to go. Unlike many of our other date ideas, this location operates (at least menu-wise) primarily in French. Ordering may pose a small challenge, but with some help from the waiter, you'll no doubt soon see the appeal of this place. The unique French interior provides the perfect ambiance for a romantic outing, so you'll have no problems enamoring your partner while out on the town.
Maketto
Maketto combines tried-and-true date ideas with a bit of DC originality. If you want to go shopping and then eat after, you'll be happy to learn that you can do both at this unique DC clothing store & restaurant! During the daytime, the location operates as a coffee shop (which makes for more great date ideas); at night, the place serves a combination of Cambodian and Thai food that's to die for! If you're looking for something a little bit different in DC where you can dine and shop in the same building, then Maketto is a great option for your next outing.
Creative Date Ideas (DC Exclusives!)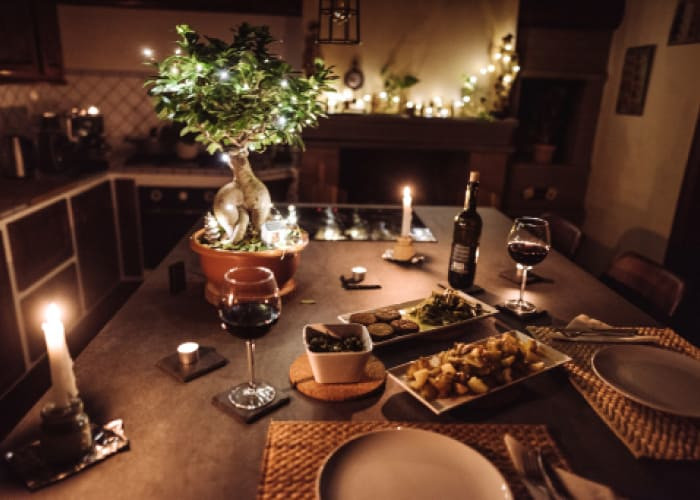 Classic date ideas are the go-to choice for many people, but sometimes lovers might want to consider something else instead. Enter, unique date ideas! DC, being a giant city, has no shortage of options for couples to try out so we've gathered three for you to consider. Although they're not all free date ideas, DC locations like these are worth paying a little bit just for the experience! As you probably know, many women enjoy shopping, so that's where the majority of this list is focused (also, they just make cool date ideas!). DC couples won't want to miss any of the locations on this list, so without further ado, let's get started!
The Museum
This DC shop runs on the idea that "Fashion Is Art." Once you enter the store, you'll see why! As one of the most unique date ideas that also double as a soon-to-be shopping spree, this clothing store offers some of the hippest outfits you'll find in DC. Recently featured as one of the area's best Black-Owned businesses, you can enjoy your time here even if you don't spend any money, simply window-shopping the merchandise! If you're in need of a new outfit but also want to take your lover out, then this place should definitely work its way into your date ideas.
Frères Branchiaux Candle Co.
Do you have a vegan girlfriend and need vegan-friendly date ideas? Look no further than this unique candle shop in DC! Created back in 2017 by three brothers who simply wanted to get money for video games, this DC location is currently thriving as the go-to place for vegan soy candles. Your lover will surely enjoy smelling all the different scented candles (after all, women love shopping), so you should expect to be going home with a small collection of soy candles for your home. An added bonus? 10% of the proceeds go towards helping homeless shelters, so you can give back to the community while supporting a local DC business.
National Mall
Based purely on the name, you could reasonably assume that this DC location is another one of our shopping-based outing ideas. Good guess, but no—it's actually a park. The National Mall is currently the most visited national park in the US and takes up a large part of DC. As far as historic outings go, this DC park definitely makes our top ten. Home to many different monuments (and the legendary Lincoln Memorial), this is one of the few date ideas where you can actually learn something along the way.