Rules to Follow When Setting Your Single Friends Up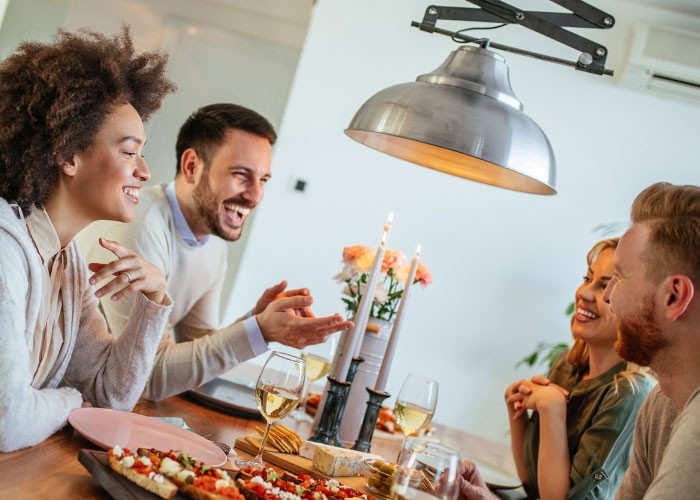 If you have set any of your friends up on a date you probably understand how difficult it is to get right. Lucky for you, there is a way to get your single friends dating again. The best part is you don't have to worry about failing. Let's look at how you can become the perfect matchmaker.
Rule 1: Make sure they know before you set them up
When it comes to setting your single friend up, the first rule is to make them aware that you're doing so. This will give them enough time to prepare, not only physically but mentally as well. Don't just surprise them as this usually leads to terrible dates.
Rule 2: Look for like-minded singles
You have to understand what sort of things your friend is into to set them up. Are they looking for a long-lasting relationship? What kind of man or woman are they seeking? You need to answer the above questions to prevent disappointing your friend.
Rule 3: Don't exaggerate descriptions of possible date
When you tell your friend about the person they'll meet try not to oversell. Doing so amps up their expectations to unrealistic amounts which could lead to disappointment if your description is not accurate. The result would be another failed date keeping your friend single.
Rule 4: Be familiar with the person your friend is set to meet
Don't set your friend up with some stranger you barely know. This is very important, especially for security reasons. It is your duty to bring together two people you are familiar with. If the other person is a friend of a friend make sure you get as much info about them before you set up the date.
Rule 5: Figure out the place of rendezvous for the date
The next rule of setting your friend up on a date is to sort out the meeting place. Yes, it is your duty to take care of that so make sure you pick a nice public place where your mate will be comfortable. Remember, there are so many possible choices for a first date to make the most of your role as the architect.
Rule 6: Don't be too concerned about the outcome of the date
Once you have figured everything out try not to think about the outcome of your friends' dating night. In fact, it is advisable to lower your expectations considerably. Hope for the best but don't let failure surprise you. Your friend will be the judge of it all and if they like who you at them up with you can pat yourself on the back.
Is matchmaking a good idea?
Well, the answer to the question usually depends on one's previous experience. Normally, setting your friend up, if done correctly is not a problem at all. A good alternative to setting your friend up is advising them to try out online dating. They have a better chance of meeting local like-minded singles online compared to setting them up.