How to make the first move on a guy sexually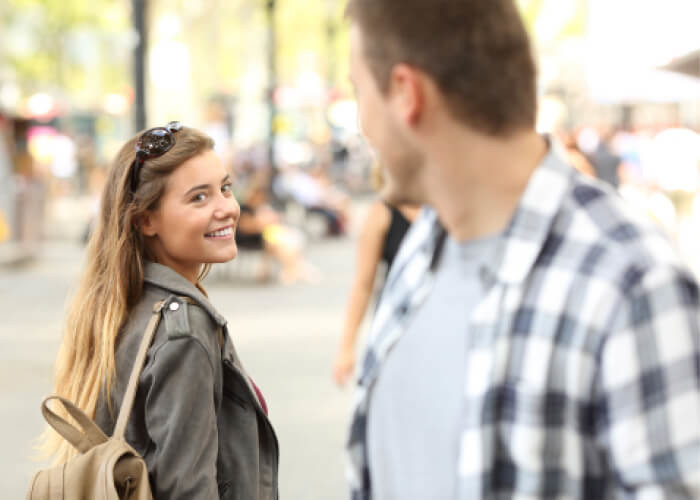 Guys may have problems when it comes to other things, but you can trust not to initiate sex. Guys crave many things in bed but won't ask for them. A man is made of both child and king when it comes to bedroom activities. The king part respects and treats you with honor, while the child part wants them pampered.
Things guy like in bed but won't ask for
Men can generally be strong but become weak when it comes to asking certain things in bed. Here some of the things the guy likes in bed but won't ask for.
Using your hands: Guys crave this trick a lot. They find it pleasurable but may not ask for it in bed. Not doing this to him during sex mean you are depriving him of additional sexual pleasure. It is an act every guy desire. Grab him gently and rub him for more sensual satisfaction. You can do this in several motions by stroking his joystick gently, maybe with the use of the index finger. The sacs below his member shouldn't be left out as well. Gently caress and strike them. If you are not sure what to do, you man can put you through to have more confidence. As you do this, add a deep passionate kiss as you allow him to lay his hands on you as well.
Do not fake it: There have been lots of complaints about women faking it while in bed. They claim to have reached the apex of sensual satisfaction. Apart from faking this satisfaction, some also produce a fake sound while having sex. Men like real sound and may not feel fine asking you to produce a real sound, but it gives them a more pleasurable moment. If he is hitting the right spot, make it known to him and when he is not, tell him. Instead of taking it, the best is to let him hear about it. If you succeed in convincing him with the sound you are producing, your body may not get along with it, and things may not go as expected if he finds out.
Take part: In every romantic novel and movie, everyone believes that the responsibility of making love all belongs to a man. However, this is far from the truth. Even if you are not acting the leading role at times, take part in the exercise. Rolling your waist, twerking, and laying your hands on the sensual parts of your man is what every guy expects from his man but will never ask. The moment can be more amazing if you are active and not passive.
Foreplay: one of the most pleasurable moments guys love before sex but will never ask for is foreplay. Just as women understand it helps create sensual chemistry and tension, it is no different from the man. Both of them need it to get them excited for the thrusting exercise. Therefore, if you crave to have mind-blowing sexual moments with your man, give him foreplay. Men crave it more among the things a guy likes in bed but will never ask for. The spot you touch a man is very important. This is because it must be the spot that will make him feel pleasure. Touch places like his neck, lips, and other sensual parts. His hair and head are also places to consider during foreplay. Some count it as a waste of time, but it is an important thing men love but won't request for it.
Cuddling: As said earlier, cuddling is the child part of a man they crave from their partner while in bed but won't ask for it. Children love cuddling, so do men. You are indeed used to folding your arms in his to have a tight feeling. Have you ever realized men love this but won't request it? Always try to cuddle him each time you have the chance before sex. They love the warmness of your breasts and won't trade it for anything.
Sexy moves for boyfriend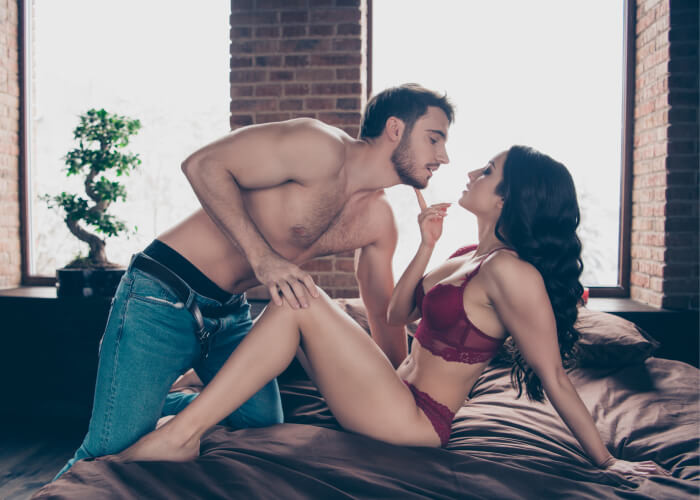 How can I make my boyfriend happy in bed is a question most girls battle with, without knowing the exact thing to do. You may make certain moves in bed, which can easily provide the answer you want to make him scream your name in bed. This doesn't have to be difficult as you may probably have an idea of some of these moves but not considering them when you are in bed for the game of love. As often said by lots of people, little things often make a bigger difference most times. This is correct as it also works in relationships. These little romantic moves and gestures mean a lot and can create an amazing connection between you and your partner. Most times, boys are the ones who are mostly concerned about making you satisfied or feel better in bed. Since it's not his only responsibility to make you feel good, don't you think it is important to know how to make sex better for your boyfriend? The following are the moves in bed he will love and ask for more.
Put on his shirt in bed.
One of the beautiful moments a boy will love in the bedroom is seeing you put on his shirts. Although, this may not be regarded as one of the craziest sex moves he will love. However, you can trust that a boy will love it when he sees you in one of his shirts. For the fact that your shirt is oversized on her, she still finds it comfortable in it. In addition to that, leaving his shit smelling of you is an amazing thing he will love. This is a good way to get him crazy all for you, and you can be assured this will lead you to your romantic moments.
Whisper dirty talk in his ears
You need not worry about how I can make my husband happy in bed, as whispering dirty talk into his ears is one of the best ways to create a romantic moment. It is common for girls always to be ready or up for gossip, including shopping. On the other hand, boys are always ready when it comes to hearing or saying dirty talks. Whispering lots of dirty words into his ears can make him ready even when you are yet to caress him or kiss him. Ensure to do this while in the bed and watch his mood ready for action. Whenever you are ready for the love game, whispering dirty talk in his ears is one of the crazy sex moves he will love.
Send him a message that can refresh him.
This is one of the most recommended sex moves that will turn your guy on. After getting home from daily work, sending your buy a romantic, restful message is a great way to turn him on, even if it doesn't make him scream your name in bed. This provides him an additional inch of care while bringing him a feeling of love and how you crave him. Regardless if you are closer to him on the bed or far away, you can be sure he will picture you in his romantic thoughts. Doing this to him will make him feel of being the luckiest to have you as a partner.
Make the first move
This is very common in lots of relationships- Guys making the first move. Even when women need a romantic touch or cuddle, only a few among them make a move towards that. This doesn't have to be his responsibility alone. The truth is, guys, love it when you request or move for a romantic touch. Let him know he is special to you by casually rubbing your hands all over his hair and body. At the same time, initiating a passionate and warm kiss moves in bed; he will love. Guys crave moments they are caught by surprise, and they love every moment of it.
Put on a sexy dress for him.
This alone provides an answer to how to make my boyfriend happy in bed. Guys are concerned about working best to ensure girls have a special feeling. They also ensure your mood is lifted when you are down. A sexy dress will make him feel worthy and exceptional. Even if you are putting this on once in a while, you can trust whenever he sees you in this; it will light up his moments. Dressing in sexy lingerie is one of the moves in bed he will love.
Put off your bra and cuddle with him.
Generally, boys do not like girls putting on bra a lot. Doing this is a crazy sex move he will love. Better, you can even pull off your bra while he is looking at you or right in his presence. Throw it aside once you get in bed beside him. Even when you are yet to touch or hold him, you can be assured he is already aroused. Feeling the curves of the body is one of the things boys love. While you fulfill what he sexually wishes, make it a moment for him always to remember, and he will always request more of it.
How to initiate sex for the first time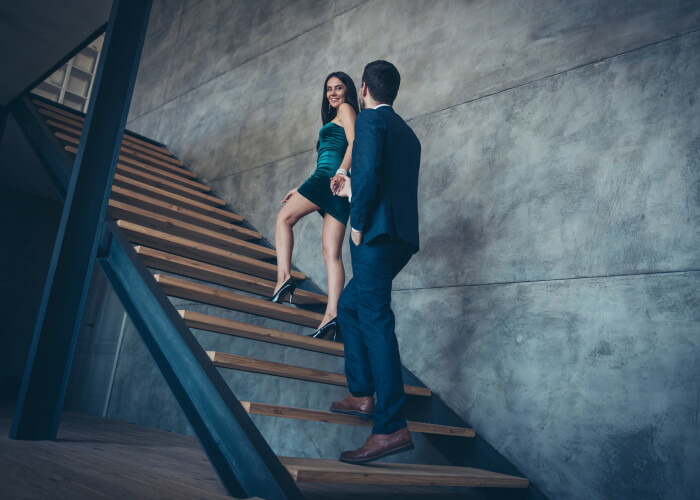 Initiating sex for the for time can come with fear, passion, shyness, and a bit of trembling and fear. This is undoubtedly the feeling of how to initiate sex for the first time. Now that you have both waited for this exciting moment, it is very important to get some things in place. This is because making some mistakes can be costly. Although, women initiating sex is not something common in relationships. However, it remains of the ways on how to make men happy in bed. Making your partner get used to sex after initiating it the first time is important because this may lead to the end of the relationship if the unexpected happens, even if you have great sex moves to impress your husband.
Demand your needs: How to start sex with a boy often require you to grab him and let him know your desires, especially if you have gotten loads of sex moves to wow your boyfriend. Sometimes, guys understand you need it but also may not want to initiate it first. If you both keep it to yourself, you may lose out on this precious moment. Always try to summon the courage to let your partner know you feel like having sex.
Let your kiss go down south: How to suggest kissing without saying it can be done with kissing- especially when you place your lips on the most sensitive parts of his body. While you do this passionately and deeply, a strong message will be conveyed to him when you grab his member and carefully caress them. Do not be shy, especially if you have got new sex moves for my husband.
Pull off: At this moment in time, you do not need to be still appearing in your lingerie. Pulling your clothes off for him as you caress each other will settle everything you have demanded earlier. You don't have to be bothered about how to be a better lover for him. Doing this for a few minutes will help both of you understand you are ready for the action. Even if your boyfriend is a novice, you need not worry about that because how to fuck your guy will not seem to be difficult anymore. Fucking a guy is one of the crazy sex things guys love in bed. Therefore, making my husband happy in bed does not need to be a question that bothers you anymore.