How to Satisfy a Foot Fetish
If you have a foot fetish and find it particularly sexy, you are in good company. Whether you like rubbing them, kissing them, nibbling toes, or licking soles, this fetish is one of the most common ones for men — and quite a few women too.
The foot is a surprisingly sensitive and erotic part of the human body. Thanks to it, some men and women like this body part to be massaged or stroked. Here are some fetish ideas on how you can satisfy your cravings. Whether you are into straight sex, kinky sex, BDSM, or anything else, all you need to do is find someone willing to play footsie with you.
How to Please a Guy with a Foot Fetish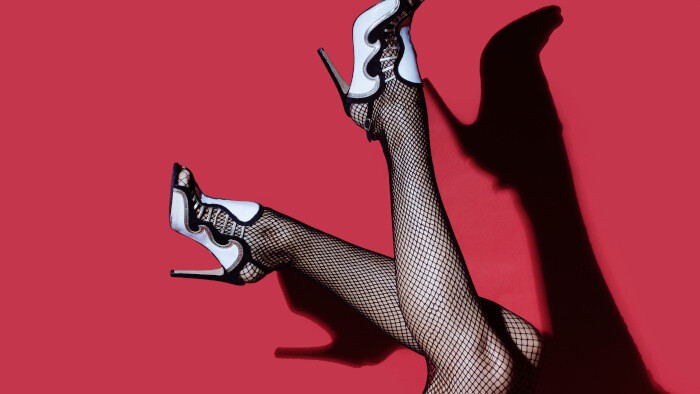 As far as fetishes go, anyone who's into podophilia can consider themselves pretty normal. It's a sensitive part of the body, and nearly everyone likes a massage, especially at the end of the day after you've been walking around a lot.
Even slightly kinkier fetish, like having toes sucked, or feet licked, is so common that it's in mainstream sex. Some royal families have admitted on public media that they prefer feet, especially having toes licked or sucked.
However, where it gets a little kinkier is what a guy wants to be done with those feet.
More Foot Fetish Stuff
Many male foot fetishes involve sadistic of masochistic preferences. For example, if you like to prostrate at someone's feet, it's a very submissive position. Additionally, it's difficult to think of another stance where it's so immediately obvious that one partner is dominant and another one is submissive.
It's possible, of course, that the guy may be dominant and demand to have his toes licked. However, it is much more probable that he'll be a submissive one, in which case it's you giving the orders about how you want your feet treated. Alternatively, he might like to swap roles so that you take turns being in charge. Of course, there's no reason why you can't lick and suck each other's feet at the same time.
Foot Fetish Play
So, the very first thing is to agree what sort of footsie your guy is into — his or your feet, or both. Then, you have to work out what to do. Does he want them clean or smelly and sweaty? For example, many guys who like women's feet want them stinky — and the stickier, the better. If that's the case, you could simply not wash your feet for a few days or more before you help him with his craving. You could also try treading in something yucky and get him to lick it off your toes and the sole of your feet.
Squishy Foot Fetish Techniques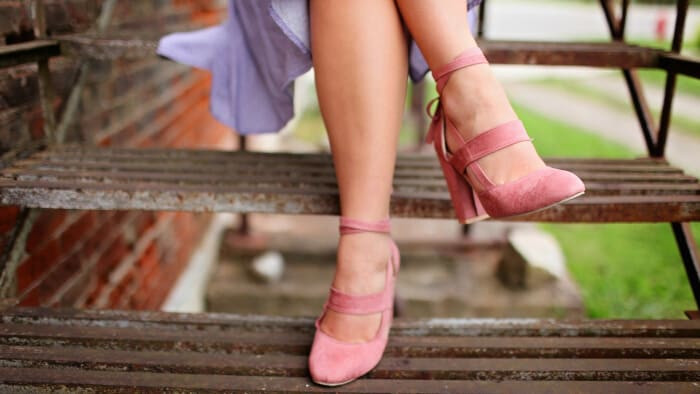 Trampling in mud or worse isn't a bad idea, either, just like squishing grapes or bananas.
You could on a sandwich or something similar and squish it into a paste, and force him to eat that for a meal too. If he's into being dominated, you can take charge and be the boss. Order him to suck your toes and lick your feet. Force your feet into his mouth and wiggle them. Show him that you're in charge!
Another thing to check out is whether he's into nail polish. Brightly red manicured toes are quite the turn-on for lots of guys. Thus, consider painting them scarlet or red before starting your game. Additionally, toe rings might be appropriate as well.
There's one last way that bare feet have an advantage over high heels and stiletto boots in a fetish play. You can walk over and kick your man, if that's his sexual preference, without any risk of permanent damage. Stand on his head, walk up and down his body, squish his genitalia, and even kick him between the legs — they're all much safer dominant play if you're bare-feet.
How to Lick a Girl's Feet
Girls don't have the same sort of feet fetish as guys. Therefore, they will probably be less into a domination-submission roleplay than a man. Still, there will surely be an occasional female who fits into the category.
Just like with any fetish, it's best to ask your partner about their preferences first. Doing so helps you to know what sort of fetish play they are into. Alternatively, you can simply try and find out by trial and error.
The sort of question that is worth asking is whether she likes feet play before, during, or after sexual intercourse — or even whether she'd like it instead of it. Remember, feet and toes are sensitive, so you need to know whether she likes you to lick and nibble at her toes gently or suck them more firmly.
Lick on This
Make sure to find out whether she wants you to lick the soles of her feet or if she prefers a simple foot massage. You should also ask her whether she expects you to talk to her as your play with her feet. Does she like to be told how sexy and beautiful they are, or does she prefer you to appreciate them in silence? There are numerous fetish ideas to try together, and you can play around quite literally and see what she finds particularly nice.
If she is into having her toes worshipped, experiment with kissing them gently and proceed to nibble. Suck her toes too, and see if she likes that. If you have sex with her while you lick her toes, you may find yourself in an unusual angle that increases the penetration, affecting what she feels.
Foot Fetish Sucking
You can keep sucking on your partner's toes or are free to move your head up and down. Another technique to explore is trying to get as much of her toes into your mouth as possible.
If your girl is into roleplay, you could pretend that you are being forced to worship her feet against your will and that licking her toes and sucking her soles is something that you find distasteful. Alternatively, you could play it in the exact opposite way. For example, you may say that it's something you are really into and eager about, and thank her profusely for letting you enjoy your passion.
Does she want to play with your feet at the same time as you do? In this case, it's best to find out in advance rather than simply shove a foot towards her face. There's always a chance that she expects you to devote all your attention purely to her.
Whether it's mutual or one-sided play, and whether it's a massage or kissing and licking her toes, make sure you know what she wants and try to please her. It's unlikely that you'll do something wrong if you come prepared. Below are some foot fetish ideas for you to get started.
The Ultimate Foot Fetish Guide
Indeed, this fetish is one of the most common ones. It might even be one of the trendiest. There are many categories involved, like those related to feet, clothes, shoes, and boots. Read on to learn more about it.
Foot Fetish and High Heels
It's no secret that women's shiny high heels and thigh-heeled boots are a fetish popular with some males. Feet in nylons turn on many men, too, especially if they are seamed stockings or tights. What's more, both males and females can be turned on by this fetish, but it is much more common with the former group.
Feet Shape and Size
Within the fetish mentioned above, there are various specific things that people are into. One may like big or small feet. The arch of one's foot may be of interest to some. Some prefer painted nails having a particular color like red or black. Even toe nail length might be of interest. Please note that such preferences can change over time — who knows, maybe your partner might develop a fetish specifically for your feet.
Feet or Toe Jewelry
A fetishist may prefer the foot he or she is excited by to have some sort of jewelry. Toe rings or anklets might be to their liking, or possibly a feet tattoo. If your partner wants a foot tattoo, we suggest that you only get a temporary one.
Foot Odor Can Be a Part of a Foot Fetish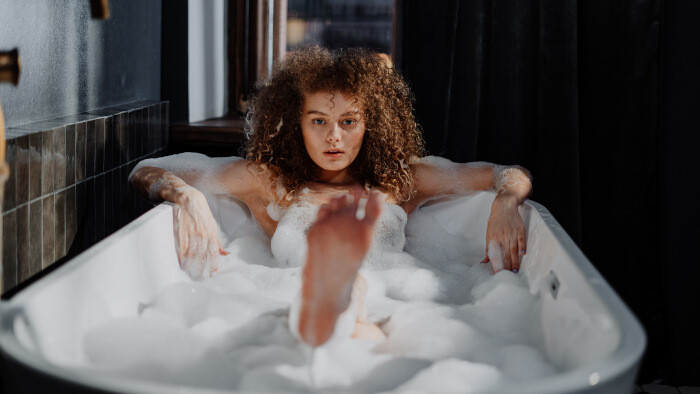 Another foot fetish idea has to do with odor. The smell of one's foot may be an essential part of the fetish. It is, of course, quite possible that a fetishist would prefer the foot they are kissing, licking, or rubbing to be odor-free. However, it's equally likely that they will be into something smellier, something that hasn't seen a bath in days or even weeks and is covered in sweat.
It's possible that a fetishist might even want one's feet covered in dirt, mud, or something even grosser. If your partner wants smelly feet to worship, it depends on how far you are willing to go to help your partner realize their fantasy.
Feet Massages and Baths
On the other end of the spectrum from smelly feet, sometimes part of a podophilia kink is washing and massaging them. After the foot has been washed clean and dried, oils and powders can be rubbed into the toes.
Feet to Bring Your Partner to a Climax
You can also use toes and feet to bring a partner to orgasm. It's more likely that the woman would tease the male this way, using the sole of her foot to rub and down her partner's member or possibly rubbing its tip with her big toe.
If a lady is taking the role of a dominatrix, she might want to rub her feet into his seminal fluid and make him lick it off. If he is a genuine submissive, that might get him so excited that he'd gladly like to do it again.
But whether you are man and woman, gay, or lesbian, the rules for fetish foot play are the same for all other sexual fun and role play games. Find out what each other person likes; if you play dominant games, it's always a good idea to have a safe word.